Loisa's Somos Nueva York Campaign Celebrates NYC Latines Through Food, Art, and Music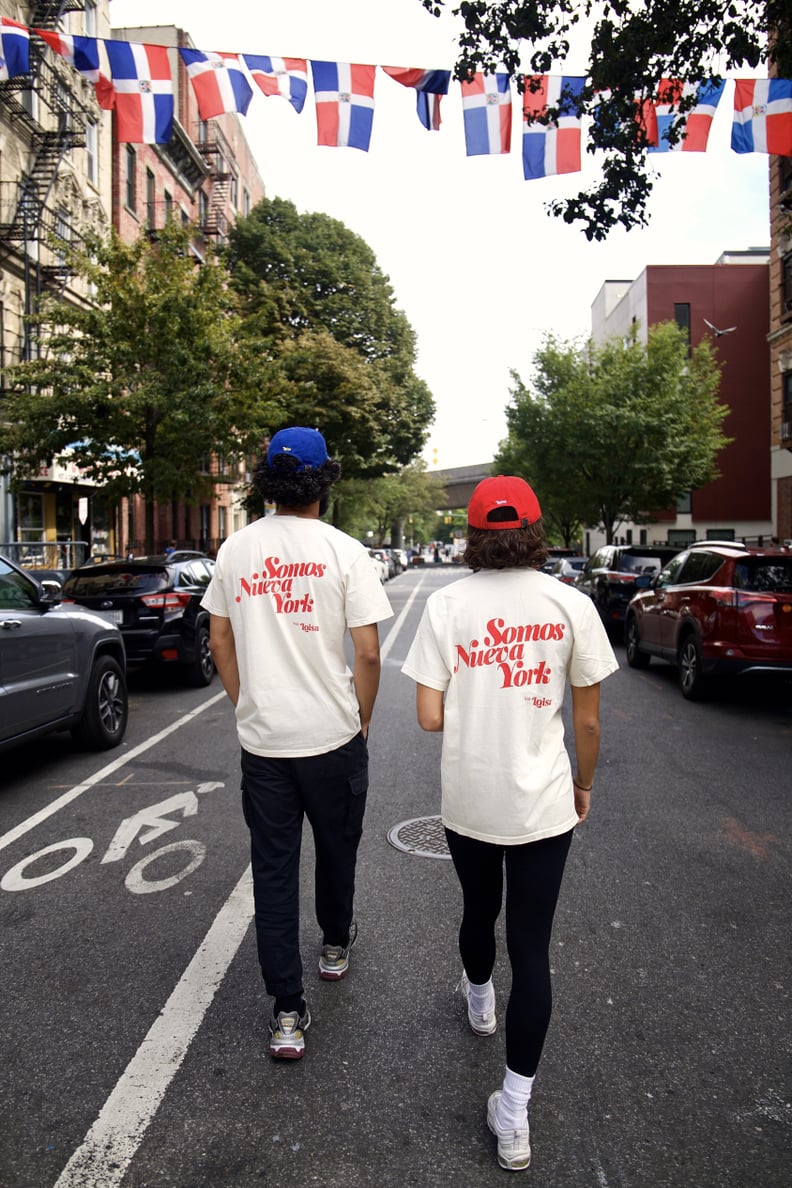 Natalie Szechzowski
Natalie Szechzowski
Loisa, a Latine-owned, New York-based food brand, celebrated this past Latine Heritage Month with a Somos Nueva York campaign highlighting the innumerable contributions the Latine community has made in shaping New York City's food, culture, and history. The month-long campaign amplified how integral Latines are to NYC by partnering with numerous artists, restaurants, and content creators to host food and dance events.
Loisa launched back in 2018 when founders Kenny Luna and Scott Hattis sought to revitalize healthy home cooking for Latines everywhere. The duo launched their in-house Sazón y Adobo ($19), two seasonings made with organic spices and sea salt, as a healthy alternative packed with potent, familiar flavors. Dominican community chef and food activist Yadira Garcia joined the team as a cofounder in 2021, adding her iconic Sofrito 2-Pack ($24) — a non-GMO vegan cooking sauce made with ajicito peppers — to the mix.
Since then, Loisa has only grown. The brand now offers classic kitchenware, including its Tostonera ($40) and Mortar y Pestle ($45), alongside other pantry staples, such as Spanish Saffron ($15), Garlic Powder ($10), and Turmeric ($10). Beyond its products, the brand also does a lot of community outreach, putting people first and coming full circle in the age-old Latine tradition of cooking in the community.
"Loisa as a company was born in New York, and it often feels like there is no other city where it could've started," Hattis says, explaining the inspiration for Somos Nueva York. The company has previously hosted digital campaigns for Latine Heritage Month, but it sought to focus on something beyond the screen for 2023.
"As our team came together to brainstorm ideas, we looked to our home city where Loisa was born and where we currently operate," Hattis says. "And we knew almost immediately that it made sense for us to create a local moment celebrating the contributions of the Latin community to the city we know and love."
This year's campaign efforts included special menus with local restaurants like Win Son Bakery and Shmackwich, a limited-edition Market Tote Bag ($30) designed by NYC-based Dominican American artist Lucia Hierro, and print ads created with the Loisaida Center, a local nonprofit addressing the socioeconomic issues faced by Latines in NYC. There were also branded content collaborations and a social influencer campaign for people to enjoy and follow along with.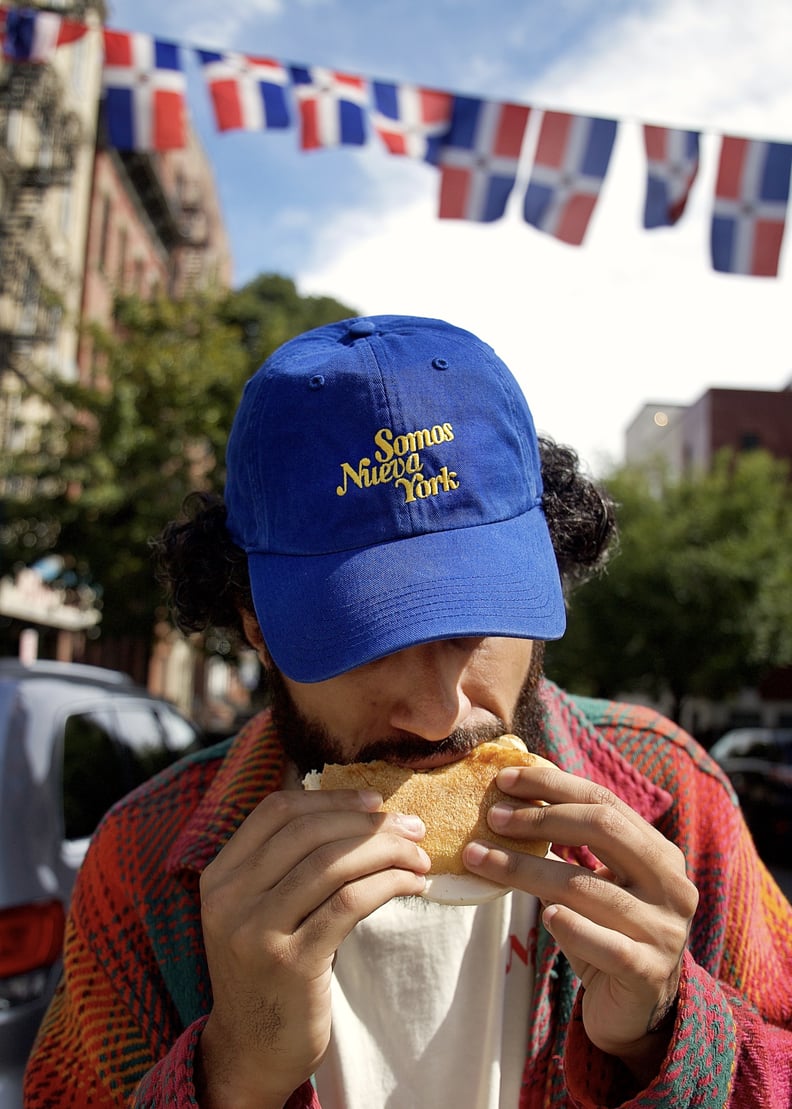 To execute Somos Nueva York, Loisa depended extensively on support from its local community. It partnered with the Loisada Center to pull archival photos of the Lower East Side's Latine community, which were used in the brand's first-ever out-of-home campaign posted around the LES and Williamsburg — two historic Latine neighborhoods. In a content series with food blogger Piken, Loisa also highlighted a range of Latine-owned restaurants around NYC, such as Malecon, La Fonda, and Cocina Consuelo.
"From there, we let our community take the reins," Hattis says. "We wanted people to make up the heart of the campaign, celebrating and elevating the contributions of the Latin community to the fabric of Nueva York through their own stories and experiences."
In its collaboration with Win Son Bakery, for example, sous chef Oscar Rojas created a Milk Bread Milanesa sandwich — El Pollo Gabo. Named after Colombian writer Gabriel García Marquez, the dish celebrates Rojas's heritage. Other collaborators used social media to share relevant campaign content regarding the interweaving of Latine food and NYC's history; actress Jaina Lee Oritz discussed her experiences as a Bronx-born Boricua while preparing tostones on her Instagram, and NY-based food brand Omsom filmed its process of making chuletas and soy garlic noodles in an informative Instagram Reel illuminating Chino-Latino cuisine.
"It's been really beautiful seeing everyone use the theme we put forth as a way to share their own stories — that's really what it's all about," Hattis says.
The community's response to the campaign has been incredibly positive. The campaign's kickoff event on Sept. 17 was a party held in partnership with Room Service International, a local organization addressing underserved populations. The event yielded 200 RSVPs and over 270,000 online engagements. Offline, attendees ate food from Domingo's and El Patio Truck, all the while enjoying music by local Latine DJs such as The Whooligan, Dada Cozmic, Nas Leber, DJ Synchro, and Sorry I'm Late.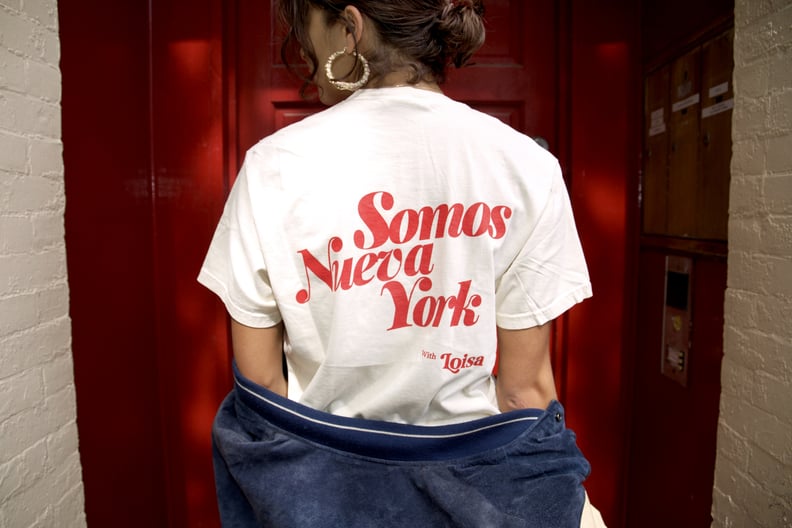 Throughout mid September to early October, other events included a Caribbean cookout with Shmackwich and Winner, a cooking class with Puerto Rican chef Maria Bido's La Cocina de Loisaida and Perreo Intenso, and a reggaeton dance party series by Jo Bailon.
Though the festivities for Latine Heritage Month are largely over, Loisa's Instagram page is still featuring local restaurants and will be sharing fun Latine food content year-round.
"The energy has been really amazing, and we feel we really achieved our goal of inspiring everyone to get out there and celebrate Latin culture en Nueva York," Hattis concludes.