The Simple Tip That Makes Holiday Shopping So Much More Gentle on Your Bank Account
No other time of the year wreaks more havoc on your account balance than the holidays. Even if you start your shopping early, you still have to buy gifts for all of your friends, your entire family, and whoever you get in the office Secret Santa exchange in the span of just over a month. That adds up pretty quickly.
Holiday shopping really shouldn't be stressful, though — it's supposed to be a fun opportunity to show your loved ones just how much you care. That's where Klarna comes in: this easy-to-use payment solution allows you to split purchases into several interest-free payments, cushioning the blow on your finances during the intense holiday shopping season.
There are three ways you can lighten the load on your bank account with Klarna: splitting your purchase into interest-free installments, putting off your payment for 30 days, or choosing a six- to 36-month financing option.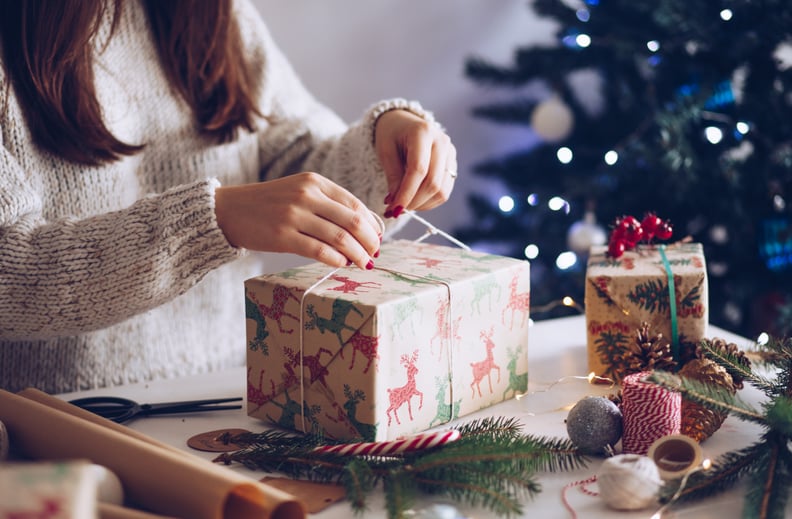 When you check out at retailers like ASOS, TOMS, and MVMT, you'll see an option for paying in four interest-free installments. Select the option to pay with Klarna, and it will automatically split your purchase into four equal installments that will be charged to your card every two weeks. Done!
You can also postpone paying for your purchase for 30 days — which means no money will come out of your bank account until you've actually seen your order IRL. It's an ideal option for the shopper who likes to buy a bunch of options, try them on, and have the flexibility to return items that don't work out.
If you want to spread out your payments even more, check out Klarna's financing options. Some retailers offer up to 36-month financing plans, and Klarna will let you know instantly whether you've been approved for one of these plans.
With so many options at your disposal, suddenly buying your dad that Sonos speaker he's been ogling or splurging on a Gravity Blanket for your best friend doesn't seem like a big deal. Plus, making payments gradually lessens the shock of taking all that money out of your bank account at once. Explore all of these brands, and more, on Klarna's Shop Directory. Goodbye, stress — hello, shopping spree!