Advertiser Content From
Amazon Prime Video
Why My Wonderfully Unique Group of Friends Was the Best Part of Growing Up
Advertiser Content From
Amazon Prime Video
True story: the only reason I introduced myself to my best friend on the first day of first grade was because I thought her waist-length hair was the coolest. Twenty years later, her hair is much shorter, but our friendship is still going strong.
That's how easy it is to make friends when you're a kid. All it takes is one class, hobby, or after-school activity in common, and you have a new BFF. That's certainly what happens when Christmas Flint decides to form her own Birdie Scout troop in Amazon Prime Video's Troop Zero. Though you couldn't imagine a more eclectic group, the five members of Troop Zero soon become ride-or-die friends.
Watching how easily the kids of Troop Zero accept each other's differences reminded me so much of my own childhood group of friends. I was a bit of an eccentric little kid, so it's no surprise that I made friends with equally diverse interests and personalities. At age 8, my top passions in life included organizing my rock collection, practicing my tap-dance routines, and burning through fantasy novels. None of my friends shared those exact same hobbies, yet we were thick as thieves.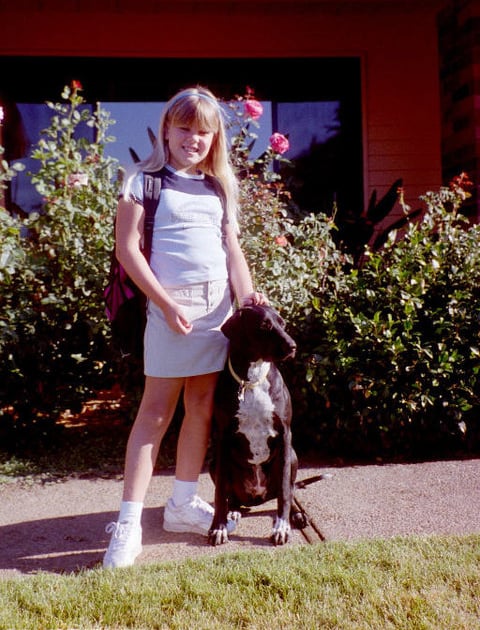 Image Source: POPSUGAR Photography / Annalise Mantz
Take Jamie, my aforementioned BFF with the crazy-long hair. We were (still are, for that matter) both equally obsessed with a certain boy wizard who shall not be named, but that's really the only major fandom we had in common. On our playdates, we'd spend our time dressing up in her mom's renaissance-fair costumes and inventing our own games — like extreme croquet, where you had to make it through the course while the sprinklers were going off.
Then there was Devan, my next-door neighbor. Our parents have been friends for decades, so Devan and I have known each other ever since babyhood. She was a total horse girl from a big equestrian family, so we'd set up miniature hunter-jumper courses and pretend we were horses.
Like Christmas Flint in Troop Zero, I was into scouting, too. I quickly became good friends with a fellow Girl Scout named Kathryn. My mom was our leader, and her mom was in charge of cookie sales, so we'd spend hours crafting or playing video games while our parents worked out the troop finances. Unlike any of my other friends, Kathryn was as much of a nature-lover as I was — our families even occasionally went on camping trips together, and we'd insist on sleeping out under the stars while everyone else stayed safely inside the tent trailer.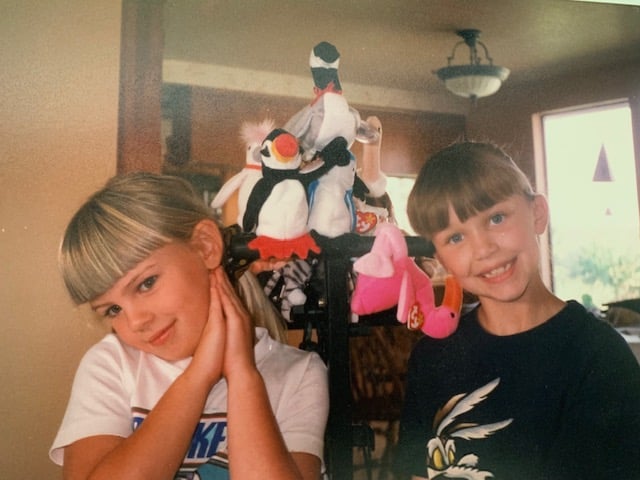 Image Source: POPSUGAR Photography / Annalise Mantz
Each of these friendships was completely different, from our shared interests to the way we spent our time. But I don't think any of us ever saw that as a bad thing — instead, we celebrated our differences. I loved spending time with the horses at Devan's house, though I was pretty clueless when it came to riding. Jamie always showed up for my dance recitals, even though she never put on a pair of tap shoes herself.
Looking back, I realize that having friends with such a wide range of passions, interests, and personalities gave me a strong sense of acceptance. Kids know to celebrate their differences, and developing such strong friendships as a girl helped me grow into a strong, confident woman. Plus, having such an eclectic group of friends was more fun. Just like the kids in Troop Zero, there was always someone to build forts with, to pretend we were horses with, to obsess over cheesy YA novels with — to just be myself with. Isn't that what childhood's all about?
Watch the Trailer For Amazon Prime Video's Troop Zero
Watch the trailer for Amazon Prime Video's Troop Zero, available to stream on Amazon Prime Video now. Click here to watch the film!