Backpacking Into Yosemite's Grand Canyon of the Tuolumne — See the Stunning Photos
POPSUGAR Photography | Julia Sievert
Yosemite's landscape is spectacular, breathtaking, and magical. I've visited Yosemite before, but on a recent trip there, I wanted to do something more challenging this time, so backpacking into the Grand Canyon of the Tuolumne it was! It's approximately a 34-mile hike, depending on where you decide to start. I encountered some difficulties along the way (that I probably should have known better to avoid), but it will only help me prepare better for my next backpacking trip — and there will be a next one! Here's what backpacking Yosemite's Grand Canyon of the Tuolumne is like and some tips for your own adventure there.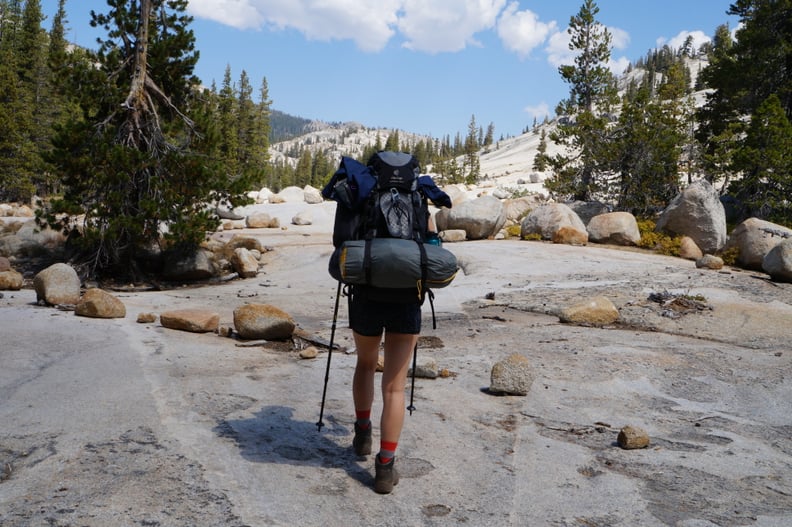 Backpacking tip: Invest in durable and lightweight backpacking gear. It will save you from lots of pain!
One mistake I could have avoided was not investing in a backpacking tent. Instead, I brought my regular camping tent and strapped it onto my backpack. Regular tents are a much heavier than lightweight backpacking tents, which will be a good investment in the long run. You want to pack as light as possible. Waterproof hiking boots that cover your ankle will help you stabilize and keep you from getting wet feet. Wear anything but cotton! It absorbs water quickly and takes a long time to dry. Wool will keep you warm at night and quick-drying fabrics, also called performance fabrics, like nylon will make you feel comfortable throughout the day when temperatures rise.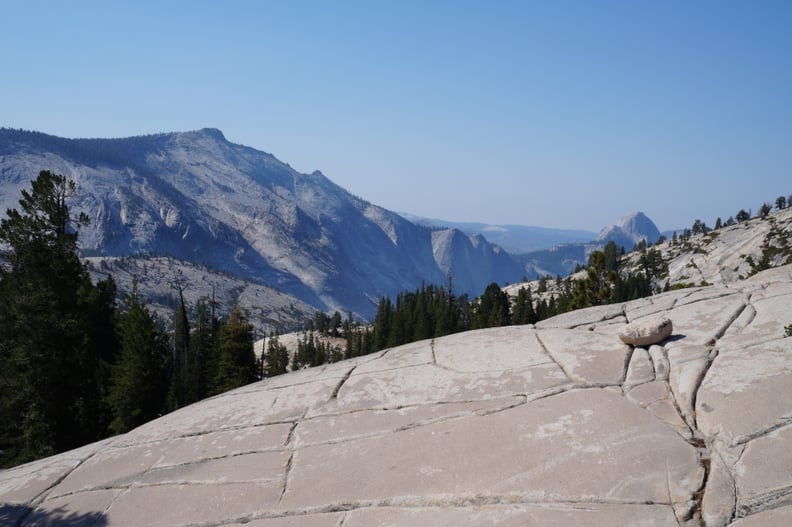 Day 1: Entering Yosemite's wilderness​
We started our hike near Tenaya Lake at 5 a.m. and hiked up north for approximately 12 miles, passing numerous waterfalls, granite formations, and high alpine landscapes, until we reached our final destination for the day, Waterwheel Falls.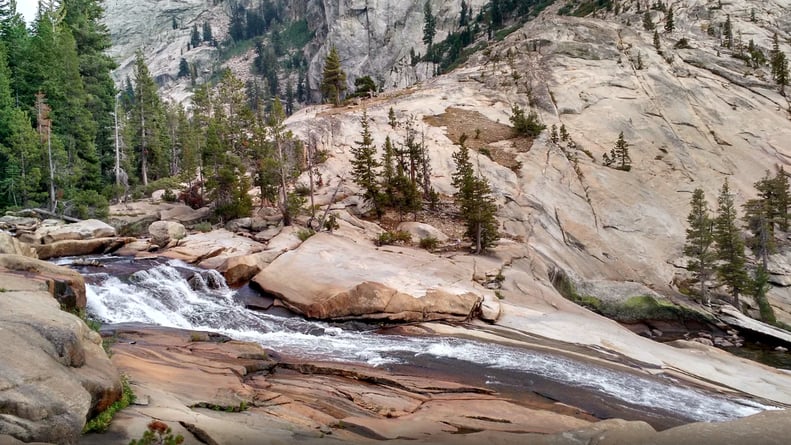 Waterwheel Falls
Twelve miles and a couple hours later, we finally made it to our first destination for the night.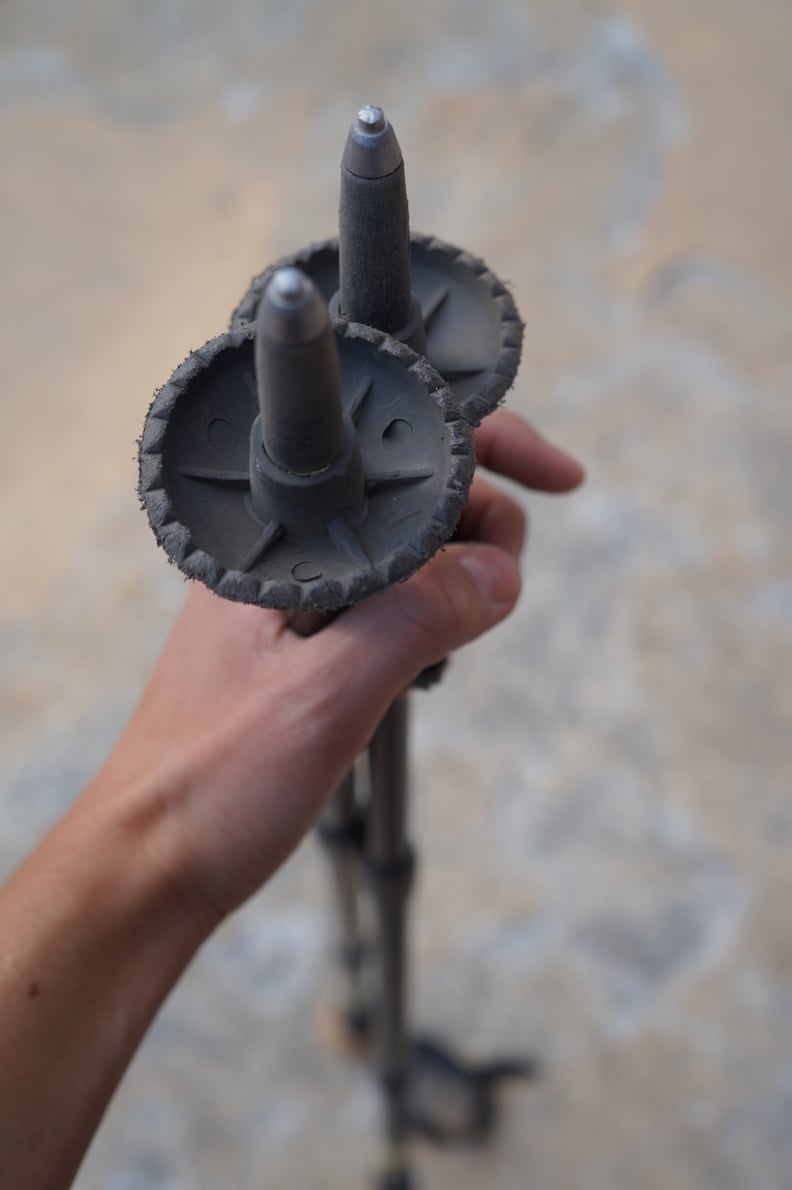 Backpacking tip: Trekking poles are a must!
Yosemite's terrains as well as its altitudes change quickly and often. Your trekking poles will support your knees when you hike through fairly steep and exposed areas and will help distribute the weight more equally.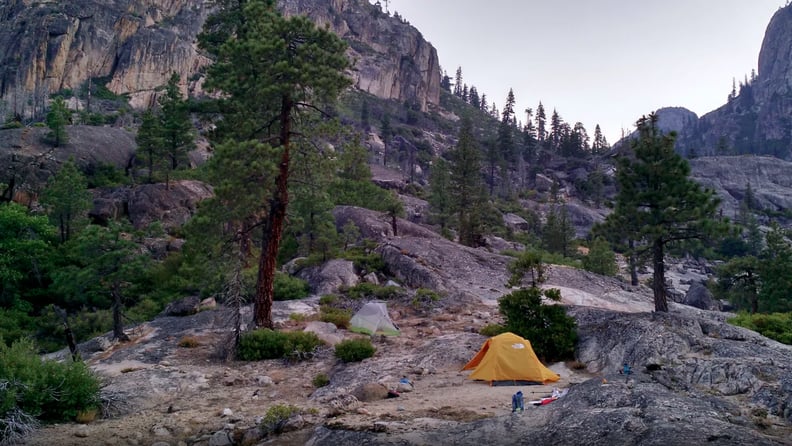 No reservation needed . . .
We found a spectacular camping spot in the middle of nowhere surrounded by Hooper Peak, Cold Mountain, and Falls Ridge West.
Day 2: Surrounded by granite walls . . .
We started day two at 4,000 feet elevation with a beautiful view and high temperatures for an early morning. We hiked along the Tuolumne River for about 10 miles until we reached our final destination for the day, Pate Valley.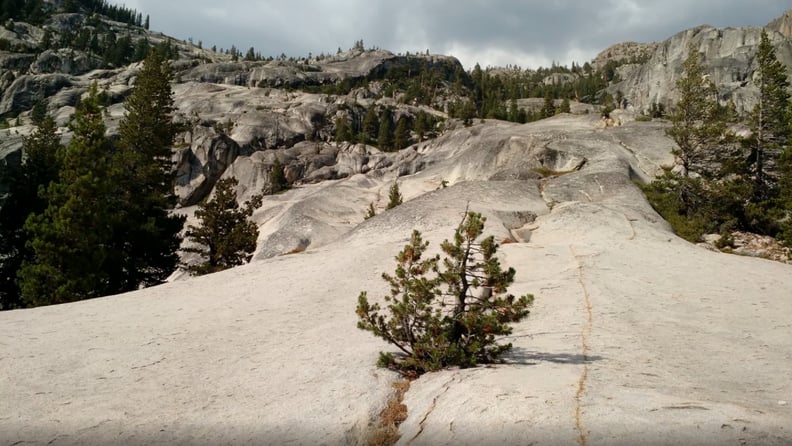 A 360-degree stunning view . . .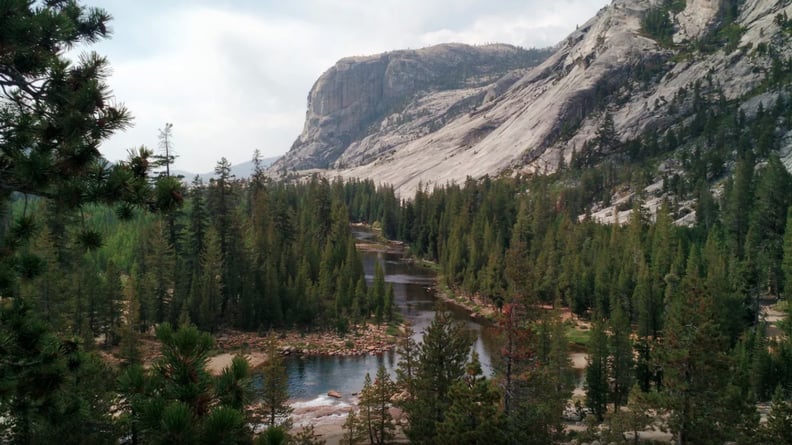 The Tuolumne River
We passed through meadows, lower montane forests, and lower alpine terrain, with some areas being quite exposed. Sunscreen and bug spray aren't my favorite combination but are inevitable if you want to enjoy the hike while passing through shaded stretches of forest.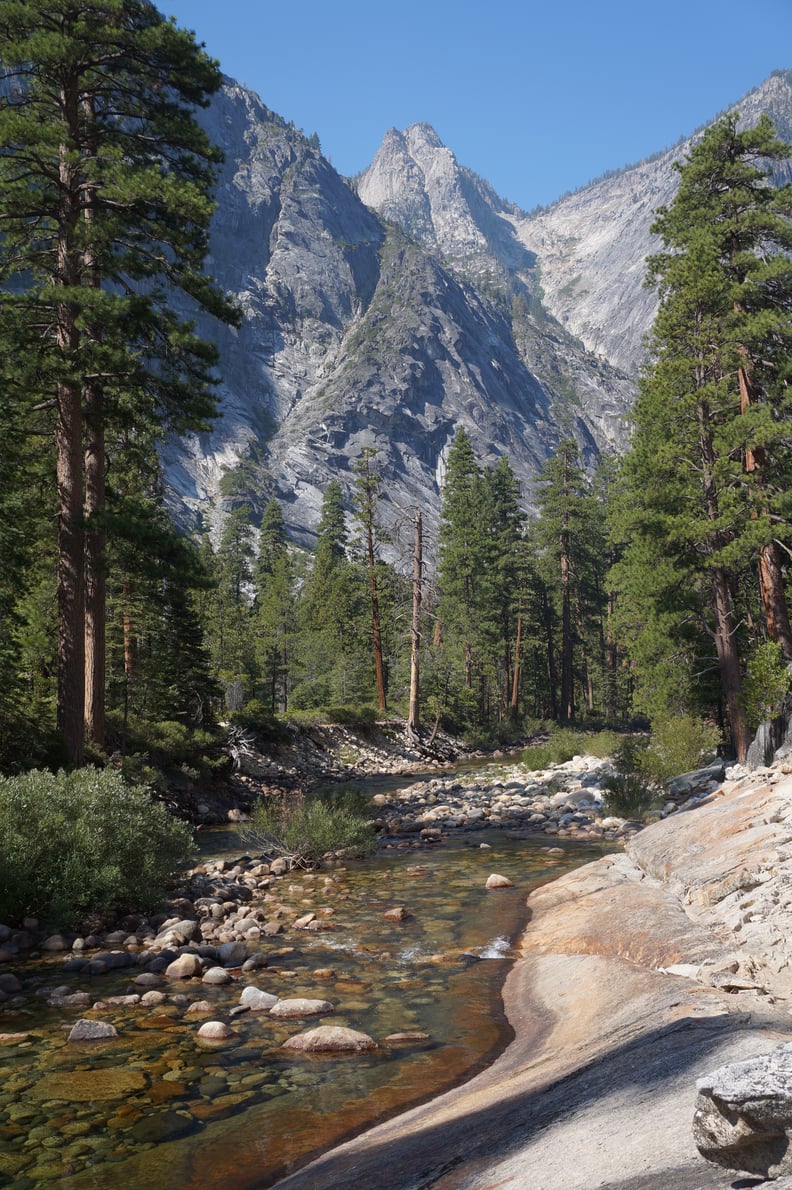 Backpacking tip: Don't forget a water filter!
Choosing a route with access to water is very important for any long backpacking trip, especially during the Summer when temperatures in the valley can rise up to 90°F. Bring a water filter so you don't have to carry gallons of water from the store, as you want to pack as light as possible. Your back will thank you!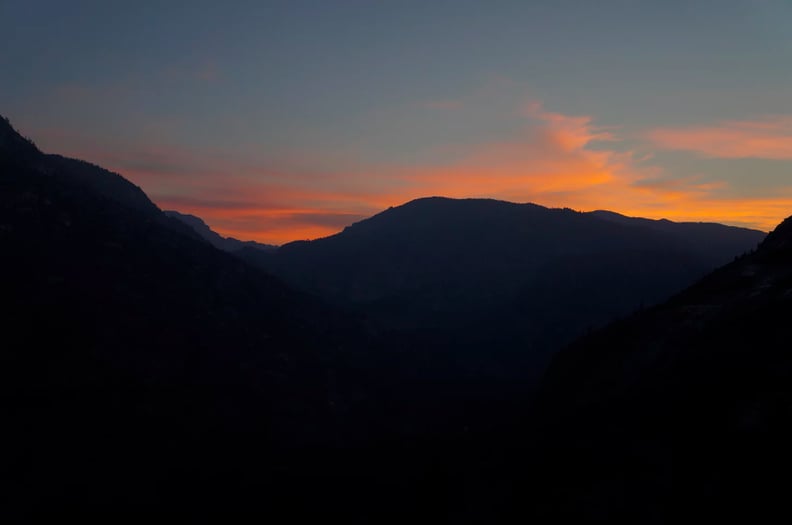 Day 3: The early bird catches the worm
It was still pitch black outside when the alarm rang at 4 a.m. and we packed our gear to start the final hike with White Wolf as our destination. It was so magical to watch the sun rise that morning and totally worth getting up at the crack of dawn.
Yosemite's high country from its most challenging but beautiful side . . .
The ascent began with a couple switchbacks at 4,500 feet that turned into steeper and steeper sections toward the peak.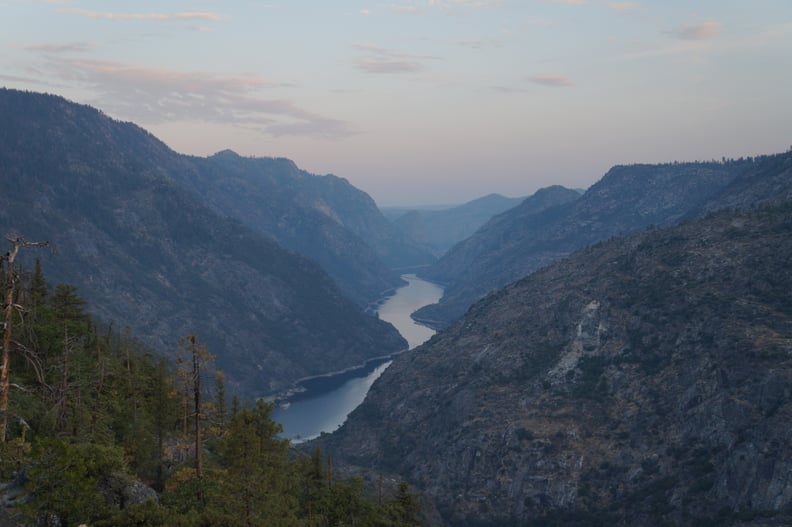 The Hetch Hetchy Reservoir
We made it to 9,000 feet, where we spotted the Hetch Hetchy Reservoir in the distance. Another few miles that felt like a couple hundred, and we finally made it back to White Wolf. It was a rewarding but challenging adventure!