Airlines With Most In-Flight WiFi
The Most WiFi-Friendly Airlines in the World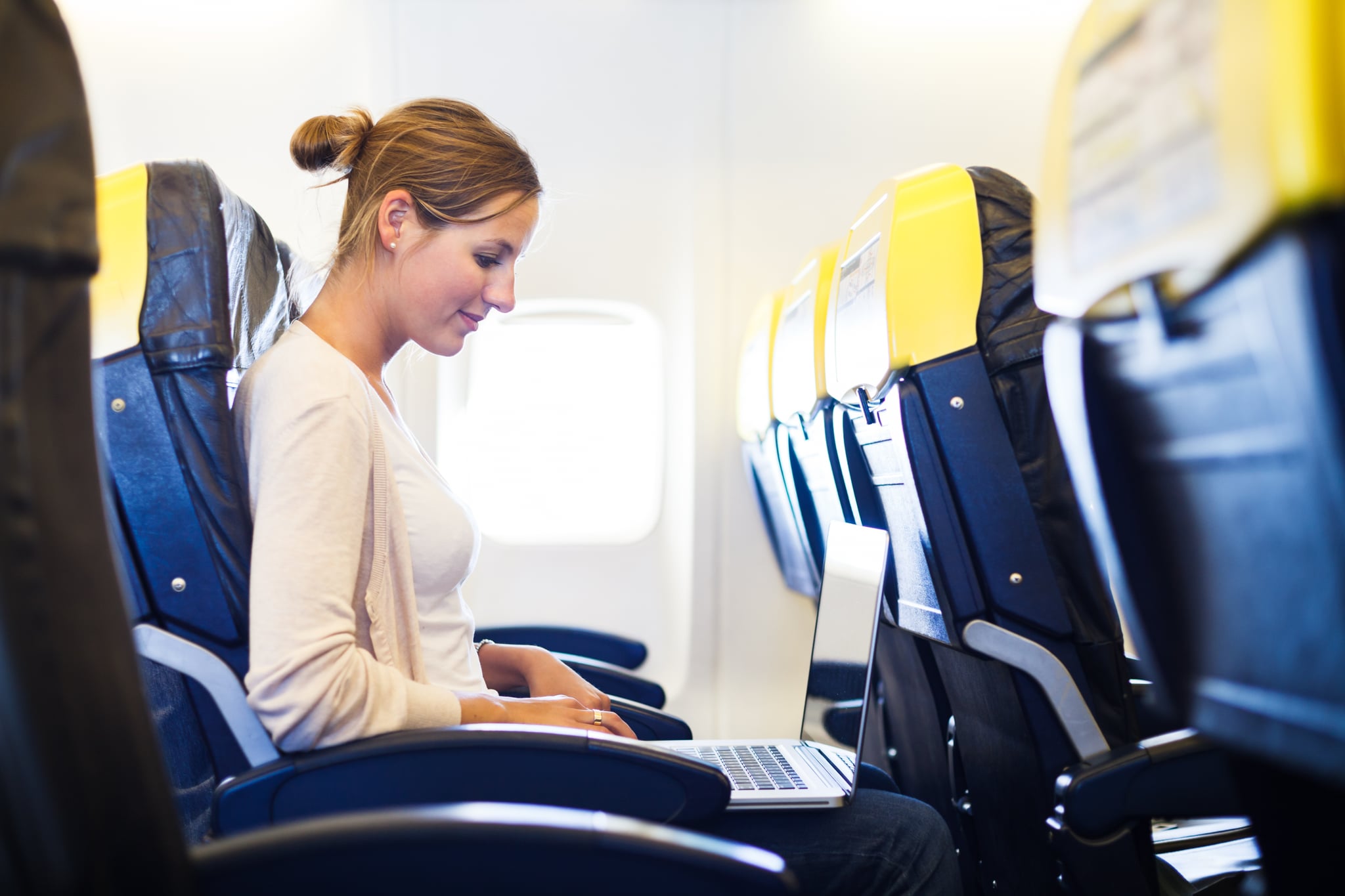 Legroom? Eh. Snacks? Meh. The must-have in-flight amenity is WiFi. Whether it's for checking email, catching up with friends on Facebook, or staying up-to-date with the news, there's no doubt that staying connected while up in the air is superuseful. A new study by Routehappy analyzed all commercial flights scheduled to depart Feb. 5, 2015, and compiled very interesting facts on the state of WiFi in the sky.
Flying Domestic
US airline with the most WiFi flights — Delta
US airline with 100 percent of flights with WiFi and in-seat power plugs — Virgin America
Best WiFi quality — Only United and JetBlue are capable of streaming video.
In terms of sheer number of flights with WiFi, Delta leads the pack with over 3,500 domestic flights offering an Internet connection in one day. American Airlines (roughly 2,800 flights), Southwest (roughly 2,700), United (1,000), JetBlue (roughly 500), Alaska (roughly 400), and Virgin America (roughly 250) follow in that order. But it's important to note that all, as in 100 percent, of Virgin America flights offer web access.
If you're deciding on which airline to commit a frequent fly-ership to, consider these three.
Delta, because you'll get the largest volume of Internet-friendly flights (over 3,500), which means convenience of choice for destination and scheduling. Around 70 percent of Delta flights have WiFi on board.
JetBlue, because it's one of two US airlines that are good enough to stream video, and around 60 percent of flights are WiFi enabled.
Virgin America, because all flights have both WiFi and power plugs in seat. You won't have as many flights to choose from (roughly 200) but every flight has a guaranteed Internet connection.
Flying International
In it for the long haul and flying international? Routehappy calculated the percentage of flights with in-flight WiFi for non-US airlines, too.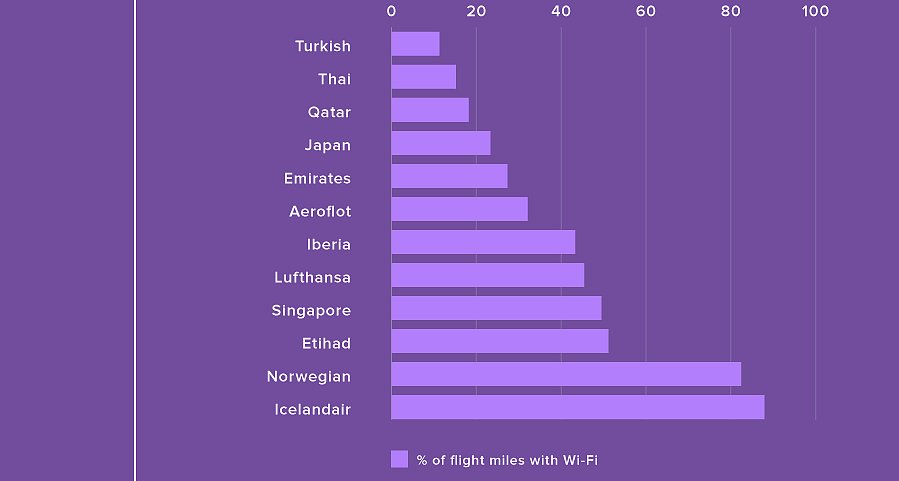 Source: Routehappy
Icelandair and Norwegian offer significantly more flights with WiFi (over 80 percent) than Etihad, Singapore, Lufthansa, and other carriers.
Getting an Internet connection at 35,000 feet is now so important to some that one study by Honeywell Aerospace found that nearly 90 percent of fliers would give up legroom and preferred seating for better Wifi on board. You can actually check to see which flights have in-flight WiFi before you board. If you're flying economy, then heed these 10 tips to making coach feel like first class.