Facebook VP of Social Good Naomi Gleit Interview
Facebook's Naomi Gleit: "You Have to Focus on the Good Things That Happened This Year"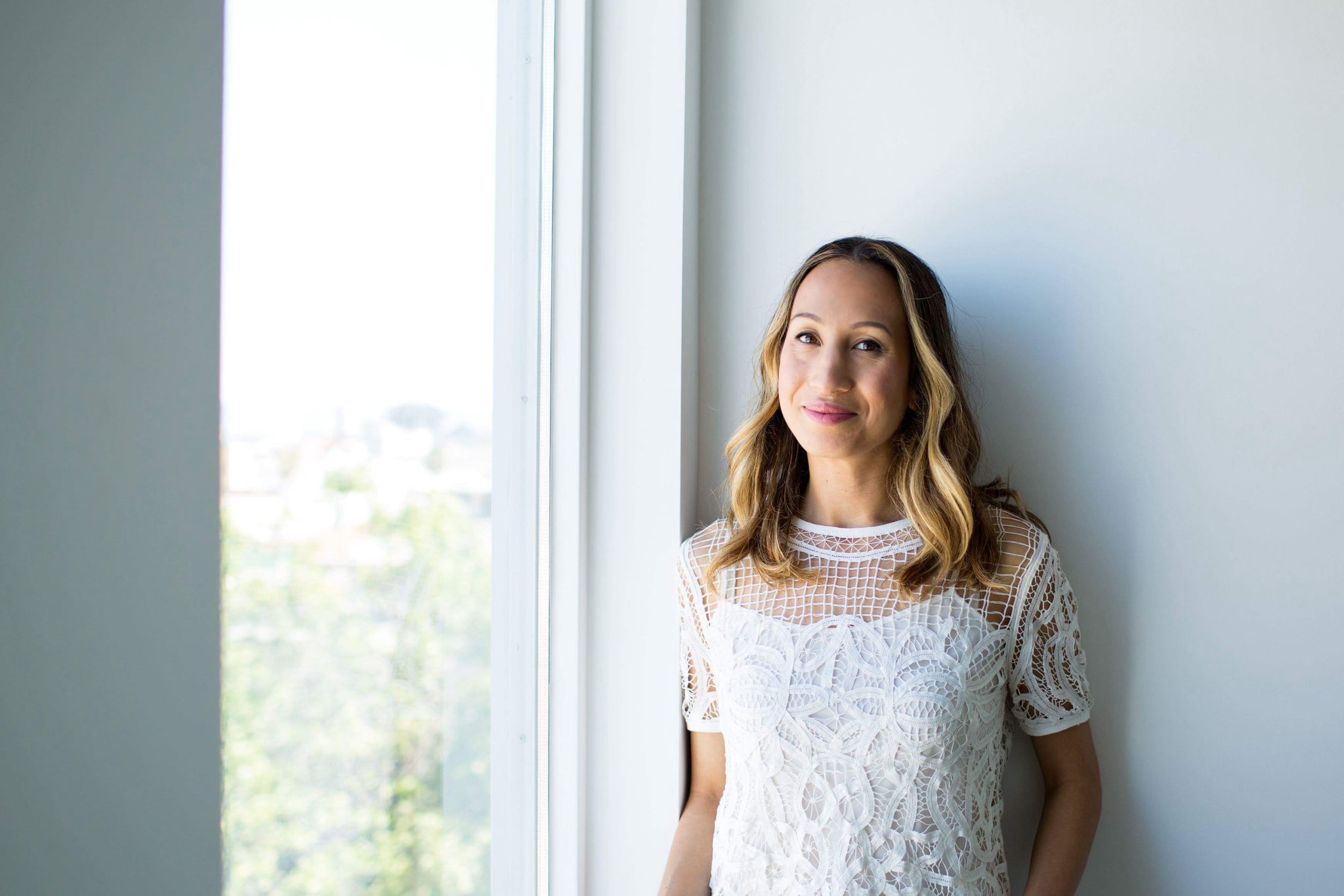 In the age of social media, there's no better way to take the pulse of the world than by looking at Facebook. It's no surprise, then, that Facebook's year in review encompasses many of the highest highs — and lowest lows — that we've felt in any given calendar year. The 2017 edition of the annual report was released on Dec. 5 and paints a full-color portrait of the year that was, from large scale marches and protests to terrorist attacks and natural disasters to the moments where we came together as one to support the causes we most strongly believe in — it's all documented, calculated, and transformed into metrics that become the touchstones of 2017.
This year's report was penned by Naomi Gleit, Facebook's VP of Social Good. Gleit is the third-longest-serving employee of the company and, in her 12 years with Facebook, has been integral in many aspects of Facebook's growth and development. Now, her day-to-day job is to help make it easier for Facebook users to make the world a better place — and it's a job that she couldn't possibly love more.
"I feel like I have the best job. I really do," Gleit told me in an interview shortly after the report had been released. "On an average day, I go into work and I look at all these amazing ways that people are using Facebook for good — and then I go to my team and I say, 'Hey, how can we make this even easier?' [For example,] we saw people had raised $80 million for ALS, and we were like,' Wow, that's amazing' — but the ALS website went down as a result, and nobody could donate. So I said, 'Well, what if we could donate directly through Facebook?' and the foundation said, 'Would you handle the payment processing for us?' and that's how the donate button came about. And this year we raised $45M on Giving Tuesday. So that's what I do on a daily basis — it's the best job I could ask for."
It's not always happy news, though. In 2017, Gleit's team was responsible for almost all of the large-scale responses to ongoing crises around the world. When I asked her what she was most proud of this year, she pointed to the platform's response to the bombing in Manchester, which took place during an Ariana Grande concert. Facebook's "One Love Manchester" live broadcast not only garnered more than 80 million views, but also raised over $450,000 for those affected by the attack.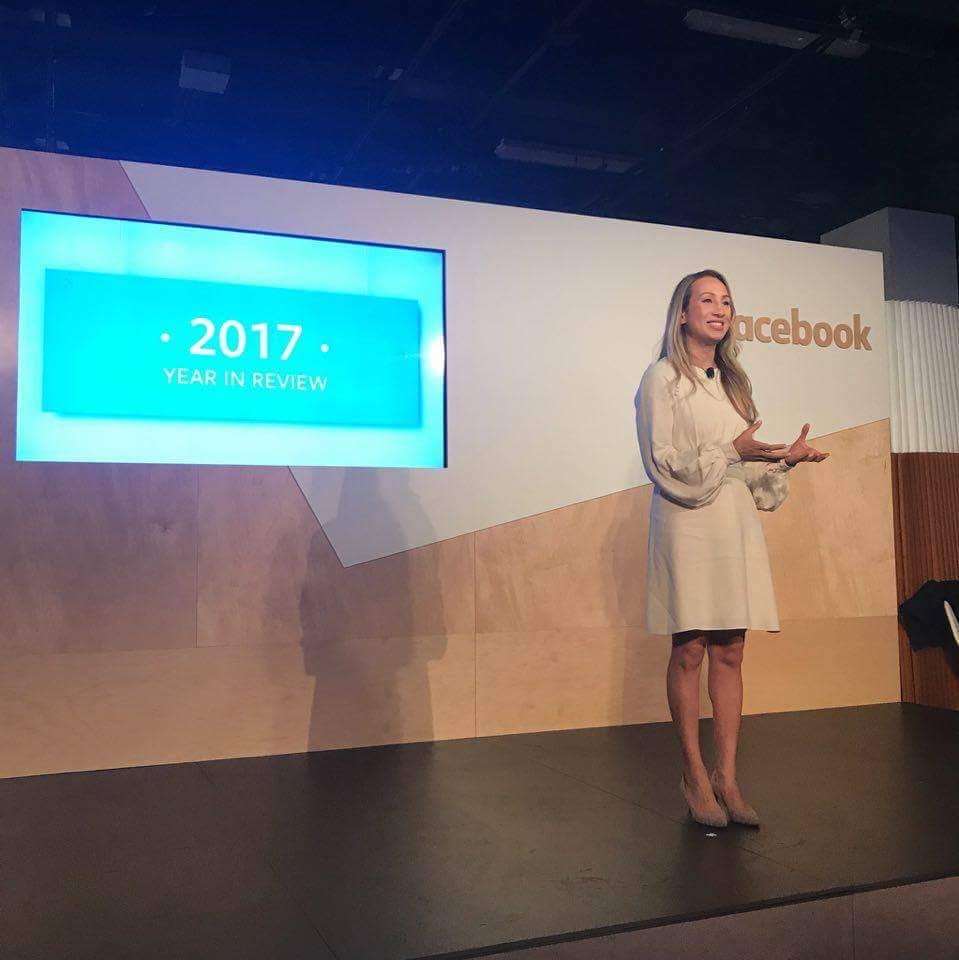 "My team built that tool. It came out of wondering 'What if we had a donate button? A one-click, easy way to donate to a nonprofit through Facebook?' and then asking, 'What if we put it in Live videos?' We definitely wondered, 'Will people even use it?' What's amazing to see now is that the most-watched video on Facebook [in 2017] was also the biggest use of the donate button in Live," Gleit said. She also pointed to the earthquake in Mexico, during which "crisis response, safety check, community help and donations for crises were the most used tools," a fact which shines a light on the larger use of Facebook as a community tool, therefore aligning it further with the new mission the company undertook this year. And that's based on what they've learned in growing the platform.
"I think we learned that — and I learned this too, Mark learned this, Facebook as a company learned this — our mission has always been to make the world more open and connected, and I think what we learned is that's not enough," Gleit told me. "Of course we'll continue to make the world more open and connected — that will continue to be our core work — but we also need to bring the world closer together. Are we building the world that we want to live in? That's the question, that's what the mission is — we want to live in a world where people come together, to help each other. So that was our big learning this year. Our mission before was great — it just wasn't enough, and we know that we can do more."
I asked Gleit what we, as Facebook users, can do to help make the world a better place. And while that's not an easy question to answer — for anyone, really! — Gleit answered with remarkable poise. "Our mission is to make the world a better place. We want to empower people to build community and bring the world closer together," she said, using the massive popularity of the Women's March (the biggest event on Facebook this year) and International Women's Day (the most talked-about event this year) as examples of just how empowering the platform can be. "I view my job as building tools to empower people to do more good. It's not Facebook that's going to do good; it's people that are going to do good. And we're just going to give them the tools to do it."
Ultimately, Gleit says, "You have to focus on the good things that happened this year." And as 2017 comes to a close, we'll certainly be looking forward to making those good things happen the second that 2018 starts — and if the tools that Gleit and her team have put together this year are any indication, Facebook will continue to provide the help that individuals need to get a leg up on making the world a better place.

Image Source: Facebook