First Superman Comic
This Superman Comic Sold For an Astronomical Sum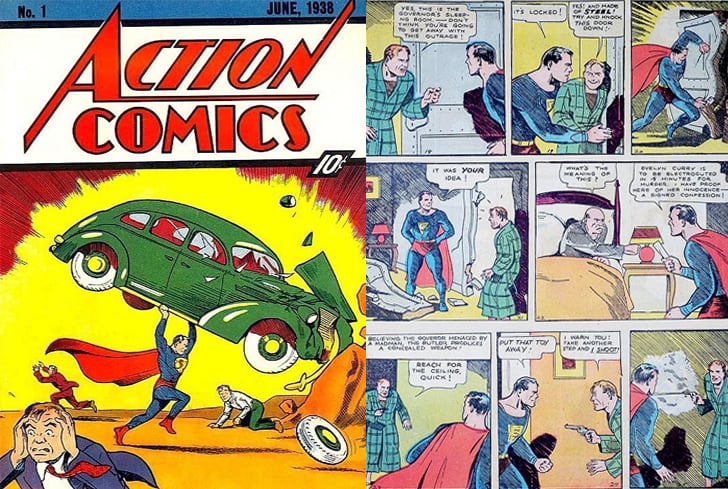 Hold on to your capes, comic book fans. A copy of Superman's original comic book debut just sold on eBay for — wait for it — $3.2 million. The copy sold for just 10 cents when it first came out in June 1938 and is one of just 50 to 100 original copies said to still exist today.
Called "Action Comics No. 1" and created by Jerry Siegel and Joe Shuster, the comic book, worth more than 10 trips to space, is the first time Superman ever made his debut as a crime-fighting Clark Kent.
It's not just special because of the content, though. The comic is in "pristine condition" and was awarded an extremely high and rare grade by the Certified Guaranty Company because it looks and feels new.
"It is referred to as the Holy Grail of comics and this is the finest graded copy to exist with perfect white pages," wrote the seller Darren Adams, who owns Pristine Comics. "This is . . . the Mona Lisa of comics and stands alone as the most valuable comic book ever printed."
The only other "Action Comics No. 1" copy to go for a comparable amount was sold by Nicolas Cage in 2011 for $2,161,000, but it wasn't in as good of condition.
"This comic is the best of the absolute best, and whoever wins this auction will be the envy of the entire hobby for many decades to come," Adams said during the bidding period.
Can't argue with that.