Kerry Washington at SXSW 2016
Kerry Washington Shares the 1 Thing She Won't Tweet About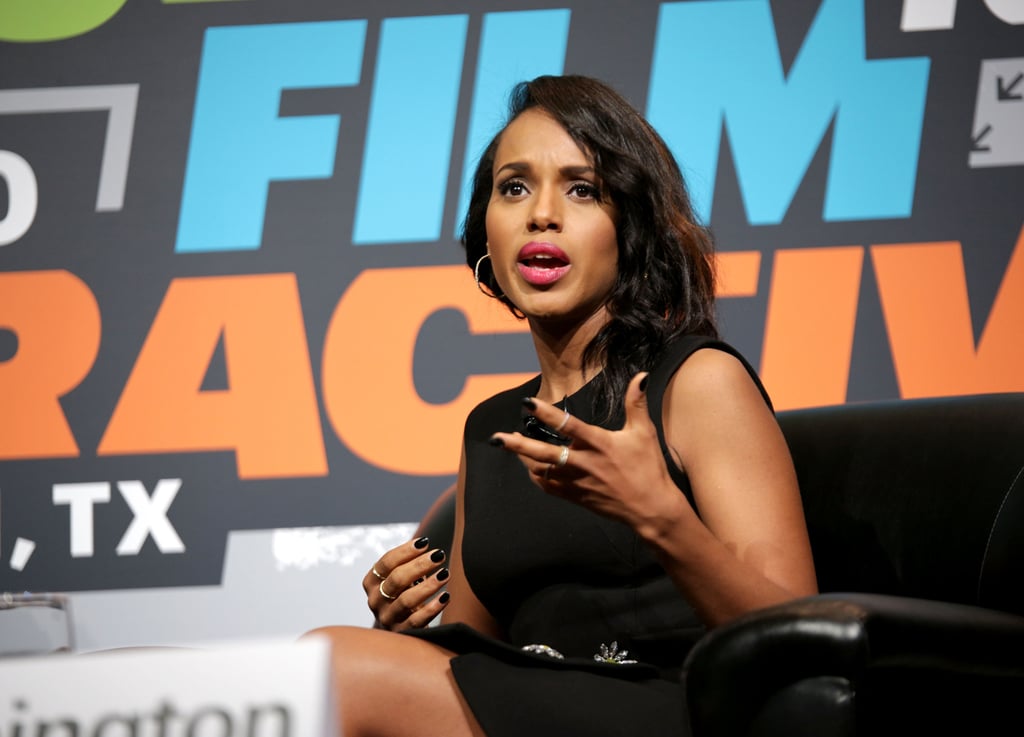 Kerry Washington believes in the power of social media — and so should you. At this year's South by Southwest festival, the actress spoke at a panel about her love of social media, her stance on reading the comments, and the power of voice.
Speaking with InStyle Editorial Director Ariel Foxman, Kerry was as honest as she is on her Twitter feed. And yes, her tweets actually do come from her — unless they're signed by "KW Crew." Though she engages from time to time with hot topic issues, one area she'll never address is her personal life. For Kerry, that also means if there are rumors about her marriage, she will not comment on it. See what else she had to say.
General Rule: Don't Read the Comments
Considering Kerry herself won't comment on her personal life, she also chooses not to read the comments on stories about herself and sometimes even those on her own Twitter and Facebook pages. From time to time, she will engage with people on what they have to say — until it crosses a line, as it did when she received death threats after speaking at the Democratic National Convention in 2012. "I don't think I have the tools to single-handedly transform someone's ideology at a moment like that," Kerry said.
Kerry's Followers Are Not Just Fans
Kerry's followers — whether on Facebook, Twitter, Instagram, or Periscope — are not simply fans. They are a part of a community that she thinks about. That's why she vets any tweets from her social team and why she enjoys live tweeting. "For me, the key to everything on social media — for it to feel rewarding — is authenticity," Kerry said. "A lot of it comes from what's in my heart, what moves me."
Social Media Can Spark Change
Some people are quick to dismiss social media as an unhelpful tool when it comes to creating a ripple of change in the world — no matter if the topic is small or large. Kerry is not one of them. "That kind of ability that social media has to give a voice to the voiceless is very important," Kerry said. She credits social media for several successes. One is getting Neutrogena to add different shades of foundation for women of color. The catalyst for this movement? Social media calling out Neutrogena for hiring Kerry as a brand ambassador, yet not even having a makeup option for her to wear. Another issue she credits social media for elevating comes back to the controversial cover page of InStyle's March 2015 magazine. People on social media took to calling out the magazine for lightening the color of Kerry's skin. Because of that, InStyle issued an apology and started a dialogue to ensure this would never happen again. Without social media, Kerry thinks our world wouldn't be changing as rapidly as it is when it comes to these topics.
Kerry's final words included a plea to her community. "I need you to keep using your voice in the world, because look at the change you've created," she said. Hear that, gladiators? Kerry believes in you.