Microsoft CEO Satya Nadella's Raise Advice For Women
Trust Karma to Get a Raise? Microsoft's CEO Has Terrible Advice For Women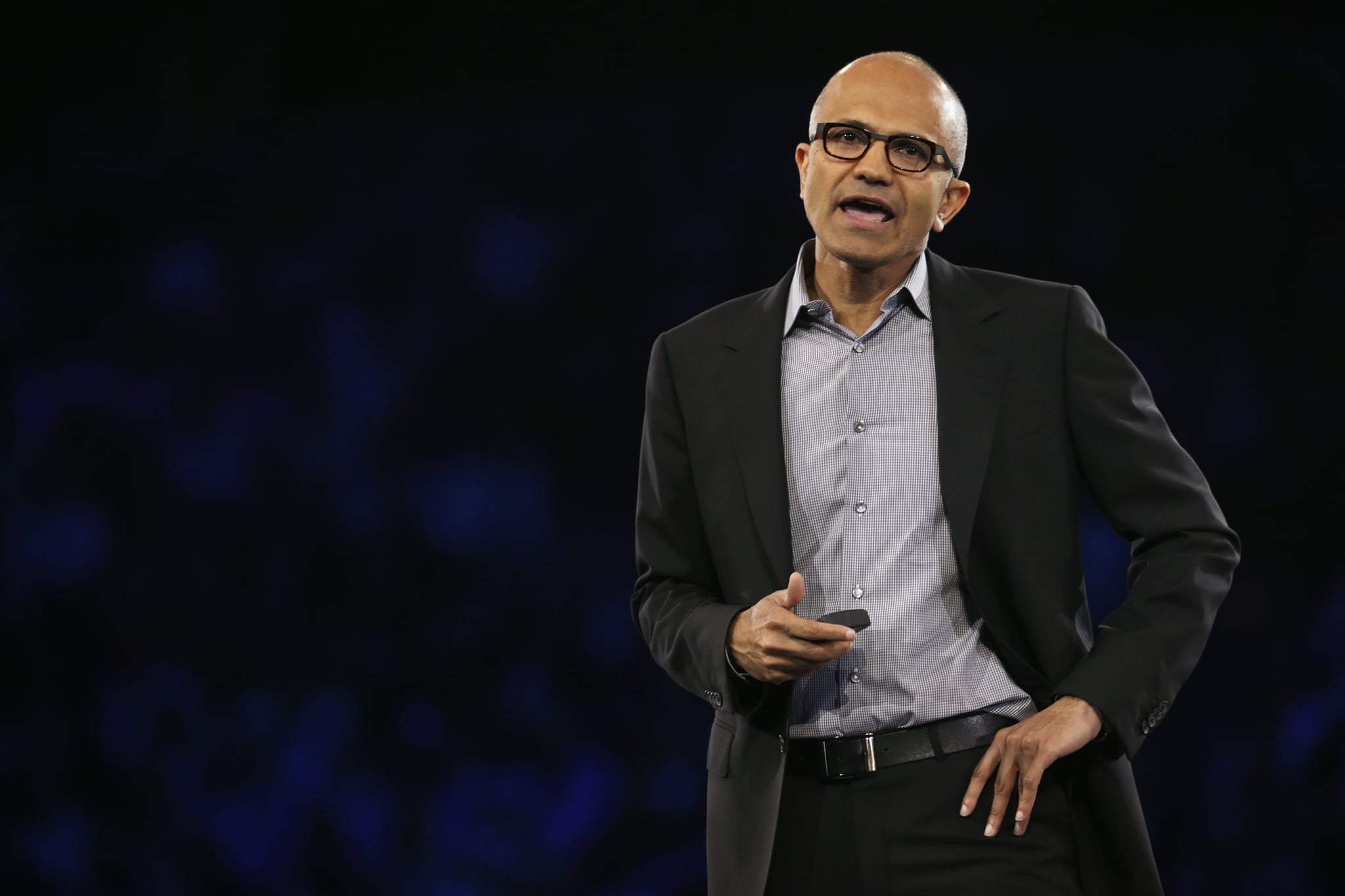 [UPDATE: Now with Microsoft CEO's statement of retraction, below.]
A wave of whispers flooded the audience at the Grace Hopper Celebration of Women in Computing when Microsoft CEO Satya Nadella made a shocking comment about women in the workplace. While talking with Maria Klawe on stage, Nadella said that women should embrace their innate "superpowers" and confidence when focusing on their career. "It's not really about asking for a raise, but knowing and having faith that the system will give you the right raise," he said.
"That might be one of the initial 'superpowers' that, quite frankly, women [who] don't ask for a raise have," the CEO continued. "It's good karma. It will come back." Women were very displeased by Nadella's odd advice not to ask for a pay increase. Check out the Twitter response below.
The CEO of Microsoft just gave spectacularly bad advice abt how women should trust system, not ask for raises. <headdesk> #GHC14

— Dr. Amy Csizmar Dalal (@DrCsiz) October 9, 2014
Did the speaker just recommend that women rely on karma to get raises? #ghc14 After telling us that we have little tolerance for BS??

— Priscilla Oppenheimer (@priscillaoppy) October 9, 2014
Did @satyanadella really just say the women who trust the are being paid fairly and never ask for raises have a "superpower"? WTF #GHC14

— Laura (@followthatdog) October 9, 2014
Is @satyanadella so out of touch with MS mgmt that he thinks u don't need to push hard to get a raise, or is that just what he tells #GHC14?

— Leigh Honeywell (@hypatiadotca) October 9, 2014
Nadella later took to Twitter to clarify his statement, explaining that he wants the tech industry to close the pay gap between men and women and thus allow women to work without needing to ask for raises. What's your take on the Microsoft CEO's advice?
Was inarticulate re how women should ask for raise. Our industry must close gender pay gap so a raise is not needed because of a bias #GHC14

— Satya Nadella (@satyanadella) October 9, 2014
Nadella issued this statement, retracting his comments.
"Toward the end of the interview, Maria asked me what advice I would offer women who are not comfortable asking for pay raises. I answered that question completely wrong. Without a doubt I wholeheartedly support programs at Microsoft and in the industry that bring more women into technology and close the pay gap. I believe men and women should get equal pay for equal work. And when it comes to career advice on getting a raise when you think it's deserved, Maria's advice was the right advice. If you think you deserve a raise, you should just ask.

I said I was looking forward to the Grace Hopper Conference to learn, and I certainly learned a valuable lesson. I look forward to speaking with you at our monthly Q&A next week and am happy to answer any question you have."
Source: Shutterstock; Front Page