Ms. Marvel Used on Racist Ads
Ms. Marvel Fights Real-Life Prejudices in San Francisco
Source: Marvel
A series of anti-Islamic ads currently being run on buses throughout San Francisco have been altered from messages of hate to tolerance — by a superhero. Really. The upsetting ads equate Islam with Nazism and were paid for by the American Freedom Defense Initiative, a group known for its Islamophobic speech. But as the Facebook group Street Cred — Advertising For the People noticed, those ads have now been defaced with images of Kamala Khan, aka Ms. Marvel, a superhero who was reintroduced to comic book readers last year and made headlines for being Marvel's first female Muslim lead.
Now, pasted over the group's messages are pictures of Kamala, ready to save the world, and new messages like "Stamp out racism" and "Free speech isn't a license to spread hate." Strategically placed hearts on the bottom of the ads have the messages now saying "Stop the hate <3 <3 <3 to Islamic countries."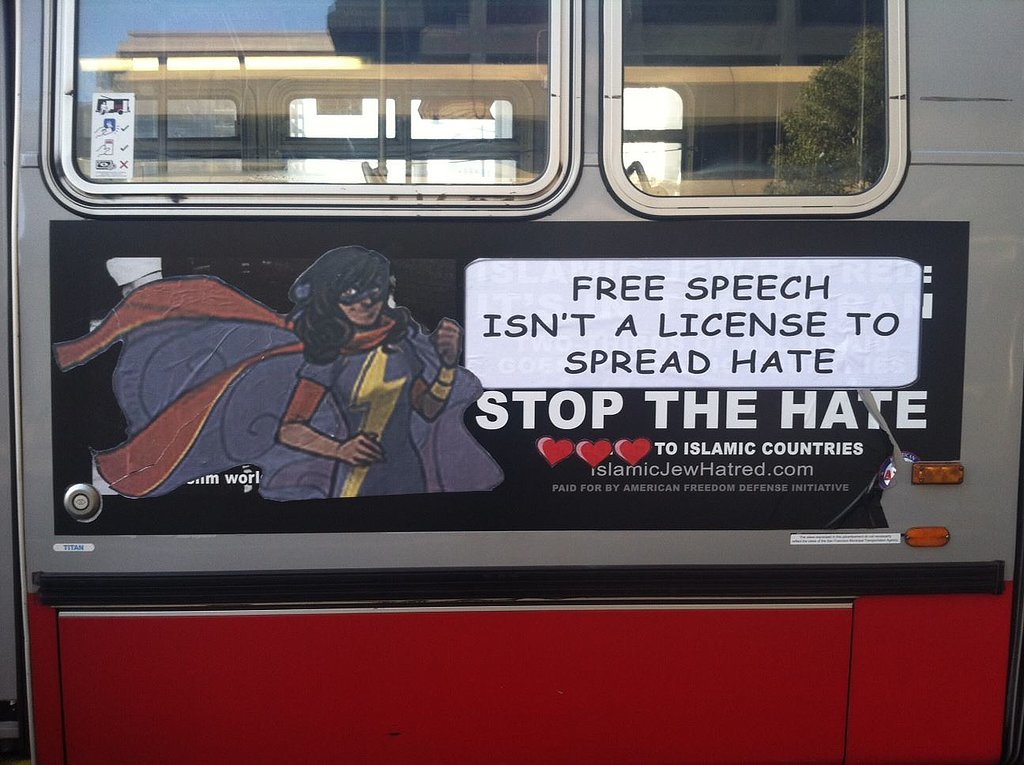 Source: Facebook user Street Cred — Advertising For the People
Muni, San Francisco's public transit authority, has declined to remove the ads saying they are protected under the free speech laws of the Constitution, but it did say money generated from the ad sales will be given to the city's Human Rights Commission.
Check out more of the heroic justice in the pictures Street Cred — Advertising For the People spotted on the streets of SF.