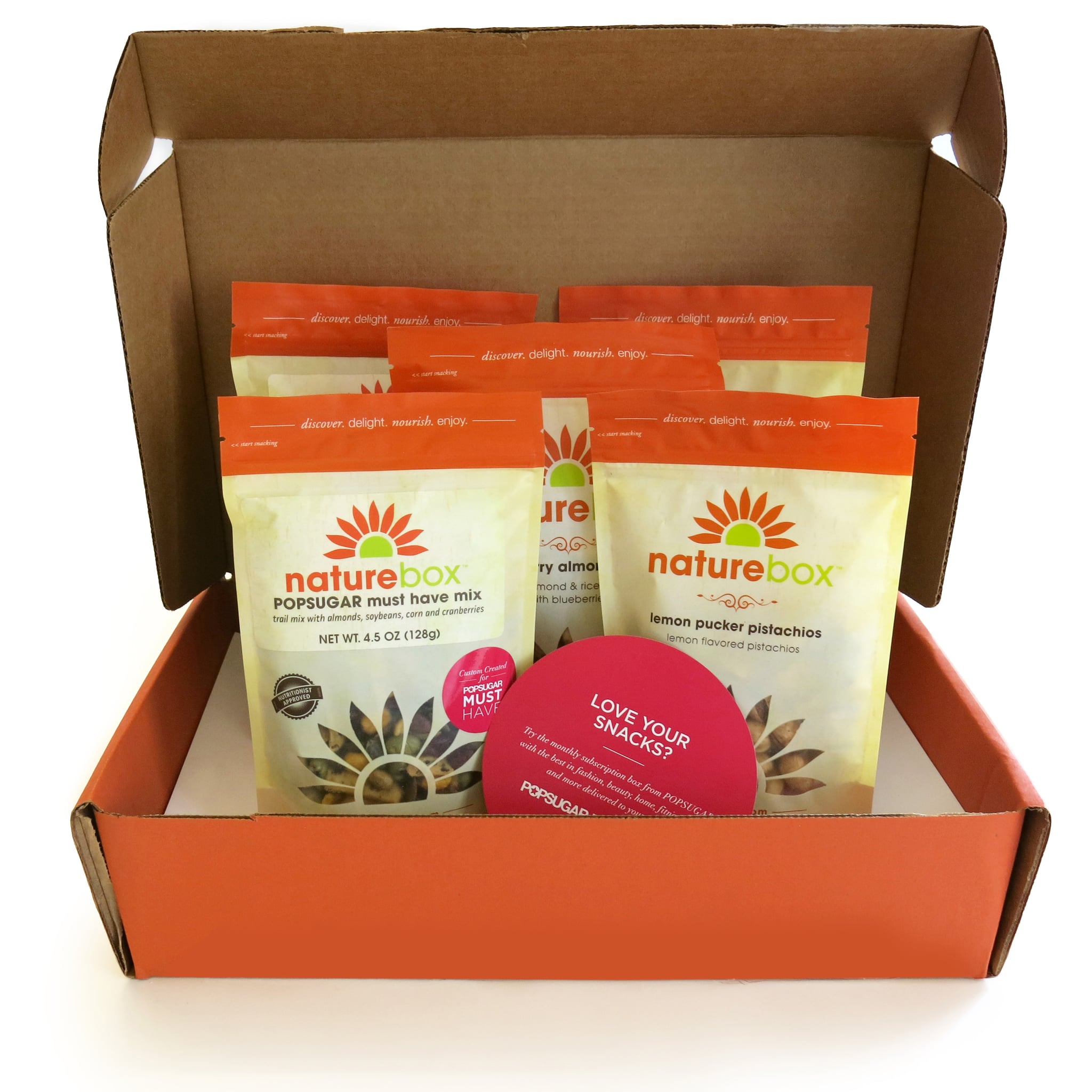 I love snacks, so when I got to design my own NatureBox, it was a real challenge making my final selections. After lots and lots of taste-testing, here's a closer look at the five products that are featured in our POPSUGAR Must Have Snack Box.
POPSUGAR Must Have Mix: This mix includes so many of my favorite things in one amazing snack — it's salty, sweet, and crunchy. It's perfect by itself, but I even like a handful sprinkled on top of my salad. It's hard not to eat the whole bag all at one time!
Dried Peaches: I love dried fruit, but I picked these peaches because they're so unique and flavorful. They are a little taste of Summer anytime — so good!
Blueberry Almond Bites: These bites are a great snack on the go. They're sweet and light but also substantial enough to hold me over between meals.
Lemon Pucker Pistachios: Nothing makes me happier than lemon-flavored anything! I was sold on these when I saw the name but was bowled over once I tasted them. I didn't think pistachio nuts could get any better.
Seaweed Rice Pops: The crunch on these Seaweed Rice Pops is amazing! It's a great snack for my kids after school, and of course I'll always grab a few for myself too. They are healthy, clean, and delicious.
Order now for a special delivery from NatureBox filled with five bags of my favorites. I hope you enjoy it!