Pope Francis Declares Belief in Evolution
Pope Francis Is Saying Some Seriously Radical Things About Evolution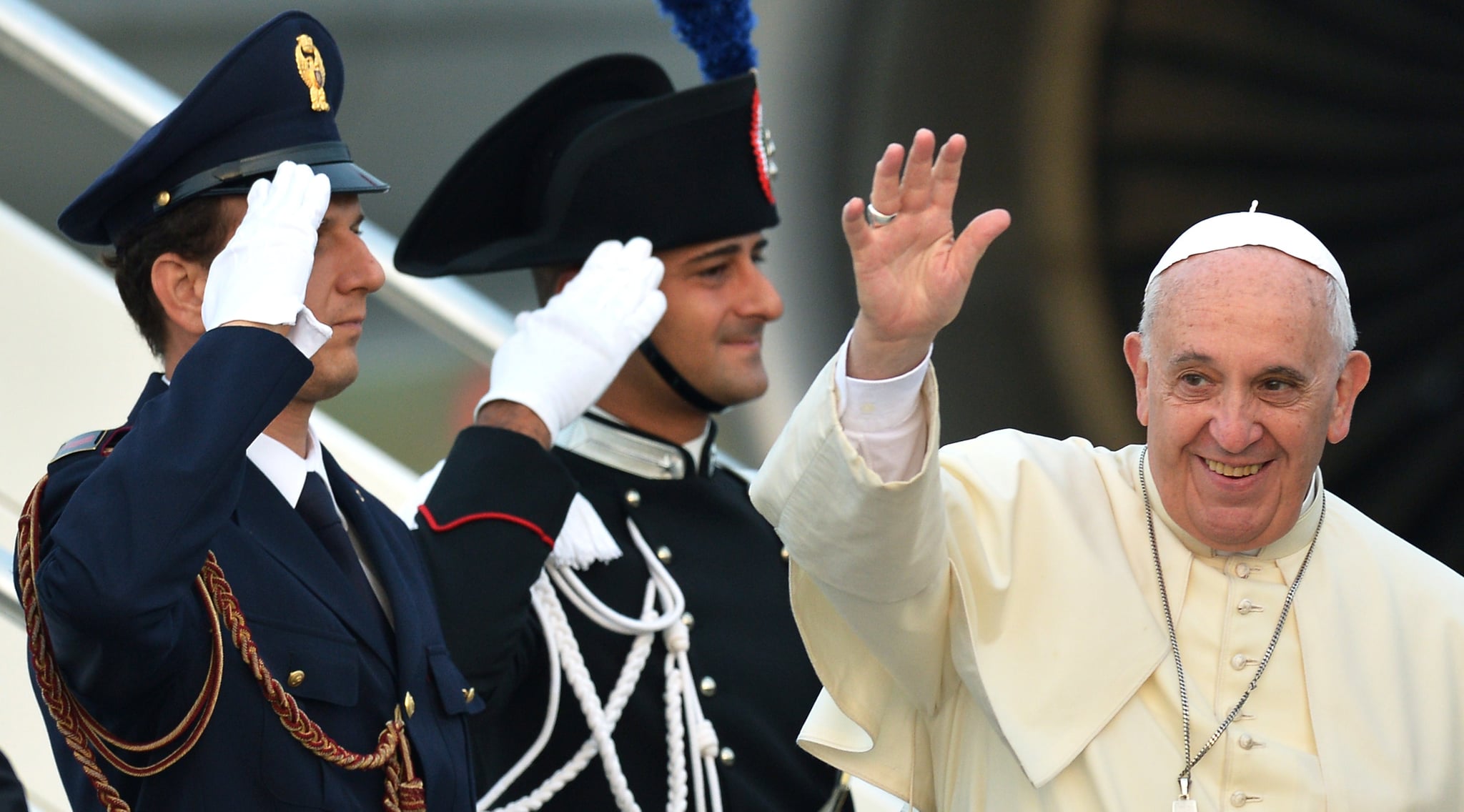 If you're of the opinion that science and religion can't coexist, prepare to change your mind. Pope Francis, the head of the Catholic Church, has been disrupting ideas about religion since he first used his pulpit to advocate love and respect toward homosexuals . . . and it doesn't look like he's going to let external pressures silence him anytime soon. In a gathering at the Pontifical Academy of Sciences on Tuesday, Francis declared his groundbreaking belief in both evolution and the Big Bang, advocating a Catholic stance of theistic evolution.
While many religious influencers have upheld a belief that evolution cannot coexist with the idea of a god, Pope Francis believes that god set evolution into motion. "Evolution requires the creation of beings that evolve," he said in his speech, further adding that god is not "a magician with a magic wand."
This consensus with modern scientific theory is not totally new to the Catholic Church but was put on pause when Pope Benedict XVI made statements supporting creationism and intelligent design during his time at the Vatican in the mid-2000s. It seems that Pope Francis aims to guide the Catholic Church back down a scientific path now that his creationist predecessor has relinquished the papacy.
While the Pope's thoughts on evolution are simply a small step toward a cohesion between religion and science, his advocacy is encouraging to the scientific and academic communities.