Sexy Gandalf the Grey Costume
1 Girl's Awesome Costume Is Breaking the Internet as We Speak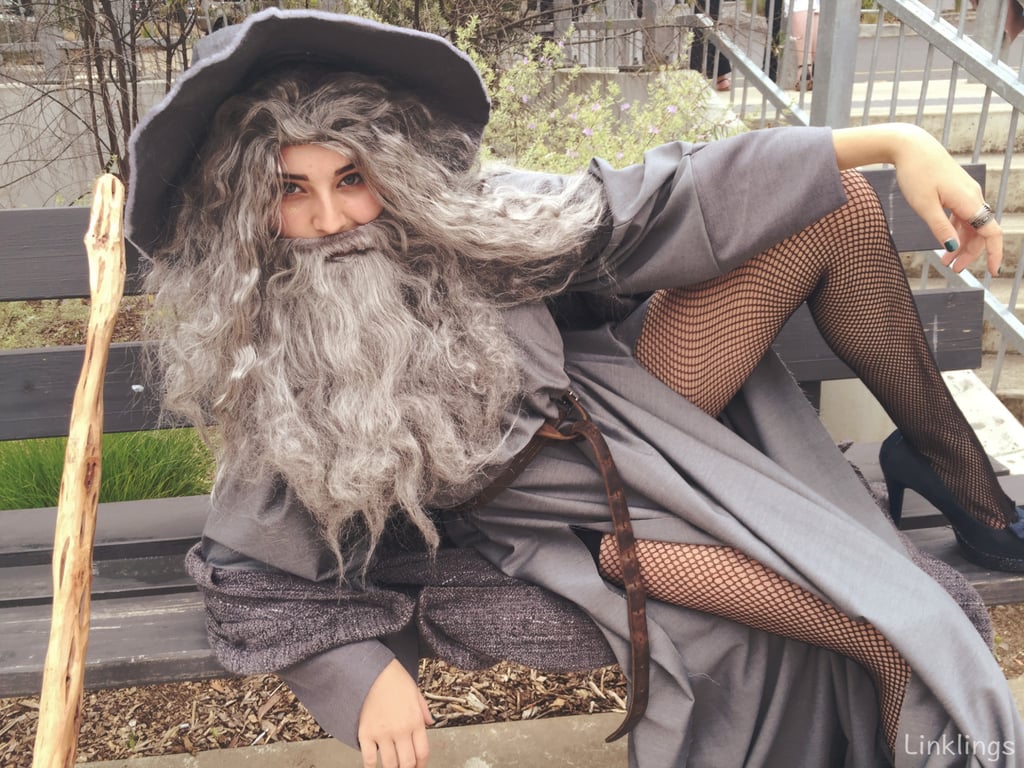 One Australian high school student has taken cosplay to new heights with her version of "Sexy Gandalf," complete with fishnet tights and heels. The photos have quickly gone viral on Tumblr and the Internet, with people loving her take on the famous Lord of the Rings character.
The student is 18-year-old Tjitske Van Vark, who dressed up as Gandalf as part of "Muck Up Day," a tradition commonly held in Australia where students get a little wild on their last day of school. Van Vark decided to "be the sexiest one there" and posted photos of her costume on her Tumblr. Those images each went viral on two different posts, gaining over 60,000 notes. Even Tumblr featured her both on the front page of the site and in its "Staff Pick" roundup. Users are also reblogging it with comments like "This is glorious" and "I weirdly love this."
Though Tumblr loves her, the students at her school didn't really get it. "That might have been because most of them were very hungover from the previous night's parties at that point," she said to BuzzFeed.
If you're looking for some last-minute Halloween inspiration on how to amp up your classic geeky costume, see Van Vark's full look below. She definitely knows how to stand out.