Super Saturn Planet J1407b With Rings
Newly Discovered Planet Has Massive Rings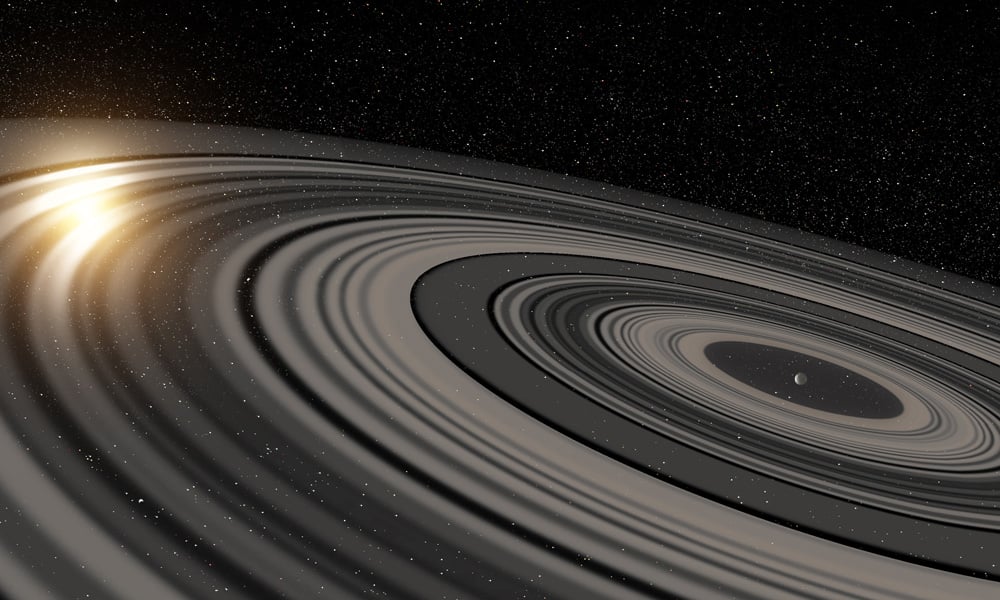 The rings of Saturn are nothing compared to that of the new, giant planet J1407b discovered by astronomers. Each of the planet's 30 rings are tens of millions of kilometers in diameter, and the gaps between the rings are so wide that "exomoons" have formed between them! Scientists claim that these colossal rings are the first of their kind.
And what of the planet itself? Well, Jupiter could fit about 1,300 Earths inside of it. Planet J1407b is even bigger than that. "Its ring system is roughly 200 times larger than Saturn's rings are today . . . You could think of it as kind of a super Saturn," according to Eric Mamajek, a physics and astronomy professor who led the team that discovered the planet.
It's hard to imagine the scale of this ring system (120 million kilometers, scientists say). But this photo, the largest photo ever taken by the Hubble Space Telescope, may be able to help you envision the vastness of our universe.