Watch Wimbledon 2014
How to Follow Wimbledon's Wild World Online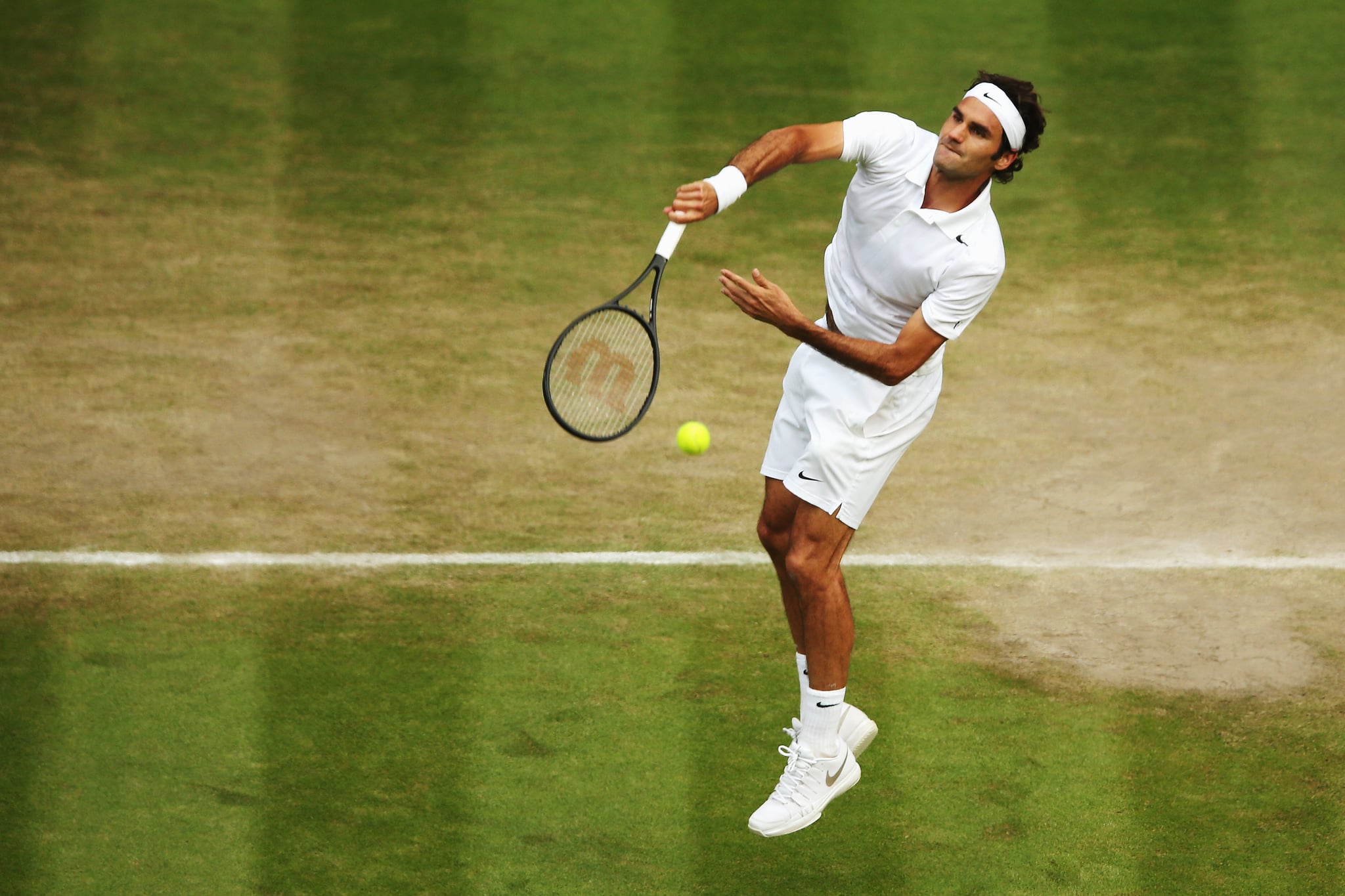 After this weekend's finals, the king and queen of the grass court will be crowned at the oldest tennis tournament in the world, Wimbledon.
So maybe you can't munch on courtside strawberries and cream at the All England Club alongside the tennis-spectating elite, but you can catch all of the racket-smashing action with digital downloads, live streams, and the sport's most avid tweeters.
Don't miss a second of Wimbledon 2014, which promises to deliver a dramatic men's semifinal on July 4. Roger Federer, who's won this tournament seven times (what can we say, the man likes grass), and Novak Djokovic, who was a Wimbledon champion in 2011, will compete in the semifinals. On the women's side, Simona Halep, who's ranked third in the world, will face 20-year-old wunderkind Eugenie Bouchard of Canada in an exciting semifinal on July 3.
Find out how to get the latest updates, draws, scores, schedules, and live streams online:
Live Radio
"Backhand to forehand to volley at the net . . . and a winner down the middle!" Ever heard tennis on the radio? Try to keep up with the fast-paced action with Wimbledon's official feeds.
During play, Wimbledon is offering live radio commentary of Centre Court and No. 1 Court matches. The feeds are edited into highlights and archived as podcasts.
YouTube Live @ Wimbledon
Wimbledon is offering live video coverage of Centre Court and No. 1 Court matches via its YouTube channel. All of the feeds are from British TV, with British commentary, and it's a nice change of pace from the American networks.
iOS and Android Apps
Download the recently updated iPhone and Android apps or the newly launched iPad app (free) for Live @ Wimbledon radio and video on the go, plus live scores, results, match statistics, schedules, player profiles, photos, and more.
For cable subscribers, ESPN 3 streams tennis programming through the Watch ESPN website and Watch ESPN Android and iOS apps. Some coverage is exclusive to ESPN because of broadcasting rights.
The Tennis Twitterati
Follow these reporters for off-the-cuff commentary from the Wimbledon grounds: