Woman Fired From Brookfield Zoo For Racist Facebook Post
What Happened After an Employee Posted About "Rude Ass White People"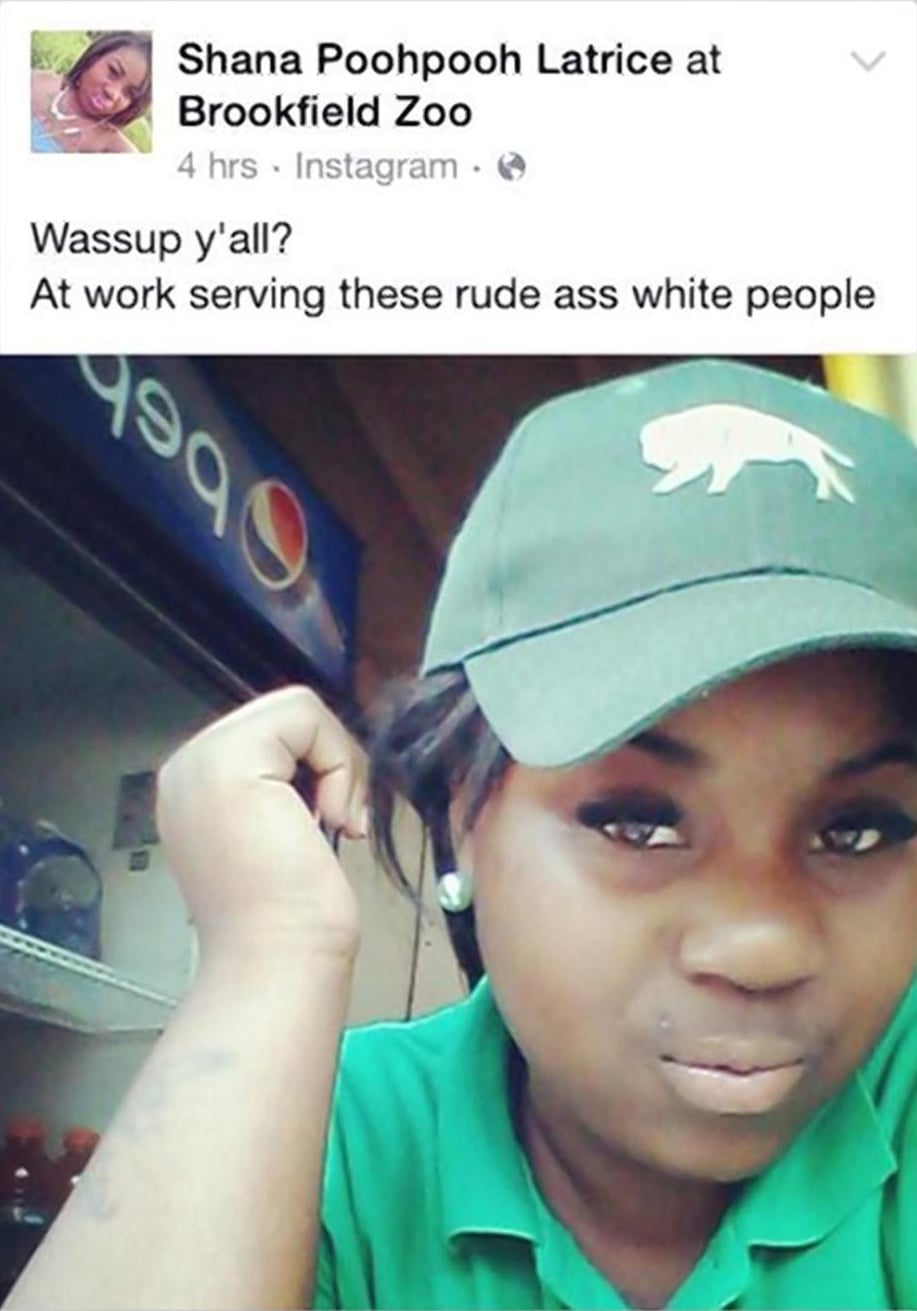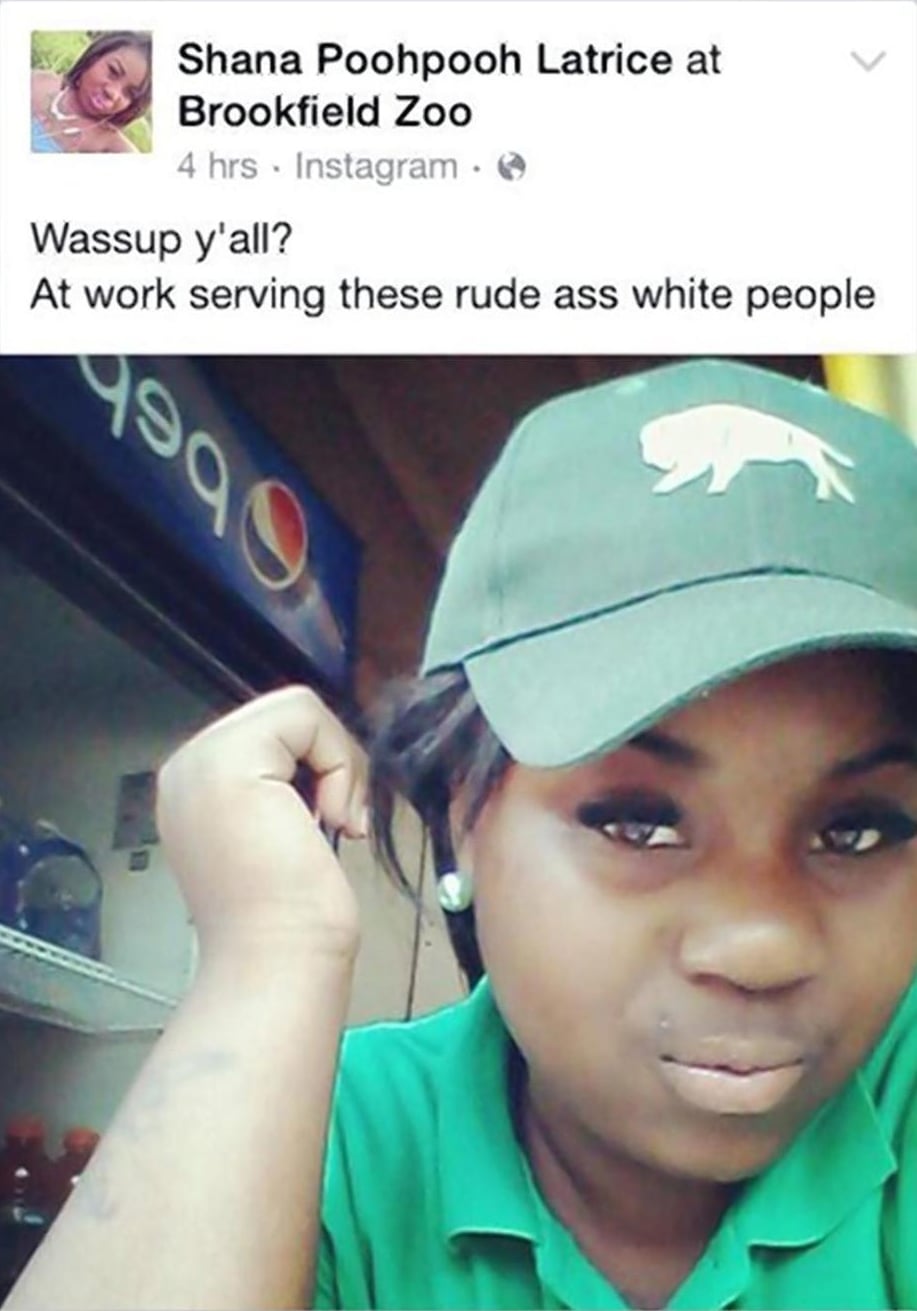 Another day, another person getting fired for their social media habits. Much like the woman who lost her childcare job for posting negative remarks about children, one tap of the "share" button cost Chicago zoo worker Rochelle Latrice Robinson her employment. After posting an Instagram photo of herself at work at the concession stand captioned "Wassup y'all? At work serving these rude ass white people," and adding it to her Facebook timeline, Latrice's photo circulated quickly amongst enraged zoo patrons.
Aside from the obvious bad judgment of tagging her employer (Chicago's Brookfield Zoo) in the Facebook post, many people felt that Latrice's photo was racist. "Won't renew my membership if she isn't fired," posted one user on the zoo's Facebook page after Rochelle's post went viral. "As a former Zoo Employee and member I am disgusted at the hateful and racist comments being made by your employee. I would hope that this employee is dismissed and all other employees are given sensitivity training to ensure this type of behavior does not happen again," said another. The zoo quickly took action and terminated Latrice from her concessions stand position, assuring angry customers on social media that they'd "remedied the situation."
However, not everybody feels that the widespread outrage was warranted. "You people all need to relax. If this is a real concern in your life it is time to reevaluate," posted another Facebook user. Latrice herself claims that the post was not intended to offend, and that she was simply frustrated about being ignored or disrespected by customers who she says would call her names and steal from her cart.
Whichever side of the issue you fall under, the takeaway lesson is this: be careful what you post to social media, and for goodness's sake don't tag your employer when blowing off steam!
Want more reasons to watch your social media habits?