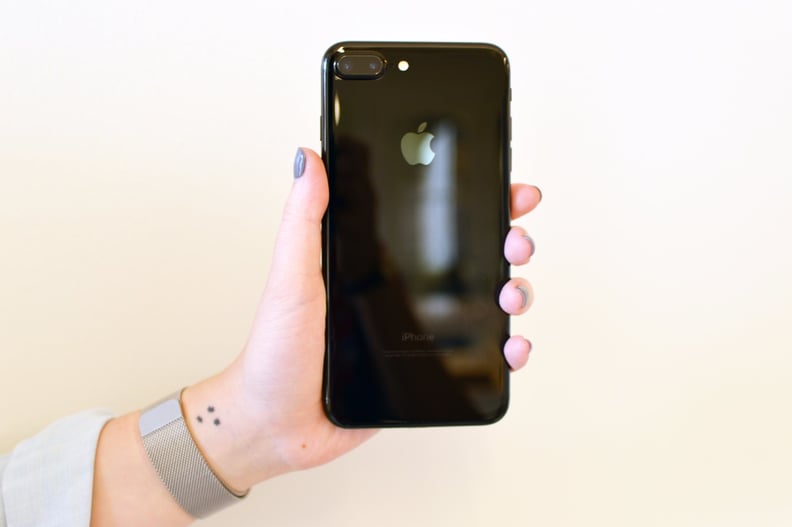 POPSUGAR Photography | Ann-Marie Alcántara
POPSUGAR Photography | Ann-Marie Alcántara
To upgrade or not to upgrade — that is the question. We tested out the iPhone 7 and 7 Plus for a few weeks to determine if the latest phones are worth your money.
If you're an Apple fan, you know that the company is consistently creating new products with updates that often (but not always) make them worth purchasing. Whether it's something like adding 3D Touch or actually making a phone that fits in your pocket, Apple knows how to make you daydream about all the new and exciting things you can do with the latest iPhone. The iPhone 7 and 7 Plus are not the most groundbreaking new phones, but they do have qualities that make them appealing.
If you're interested in all the specs, head straight to our table that shows you the differences between the iPhone 6S, 6S Plus, 7, and 7 Plus. Otherwise, keep reading to see what we think of the new phones (lent to us by Apple) and whether they're worth buying.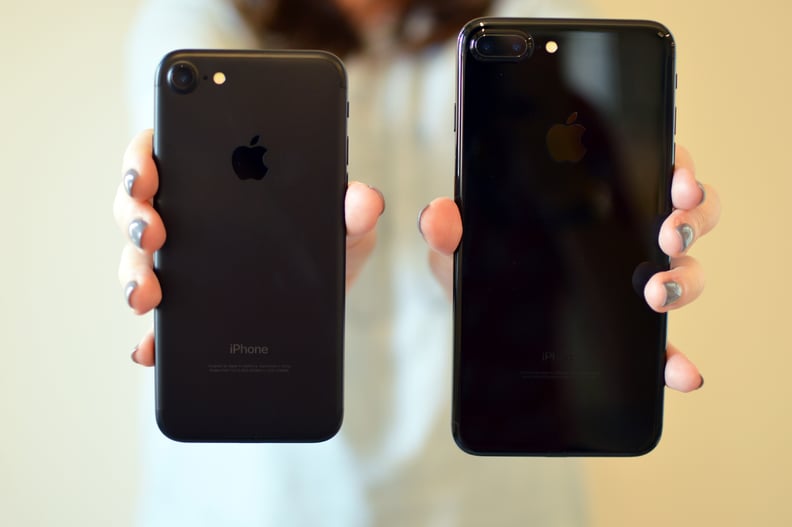 The iPhone 7 and 7 Plus have seven key new features to look forward to.
Here are some of the new features:
Two new colors
A new home button
An IP67 rating, making it dust and water resistant
A brighter screen
Stereo speakers
New cameras that allow more light in
For the most part, the brighter screen doesn't make that much of a difference, the home button becomes intuitive as time goes on, and the stereo speakers aren't necessarily that useful unless you want to become the type of person who plays their music or videos at full volume on the train (please don't become that person).
What matters on the new iPhones is clear: the colors and the camera. Oh and of course, there's that whole headphone jack issue, but we'll get to that later.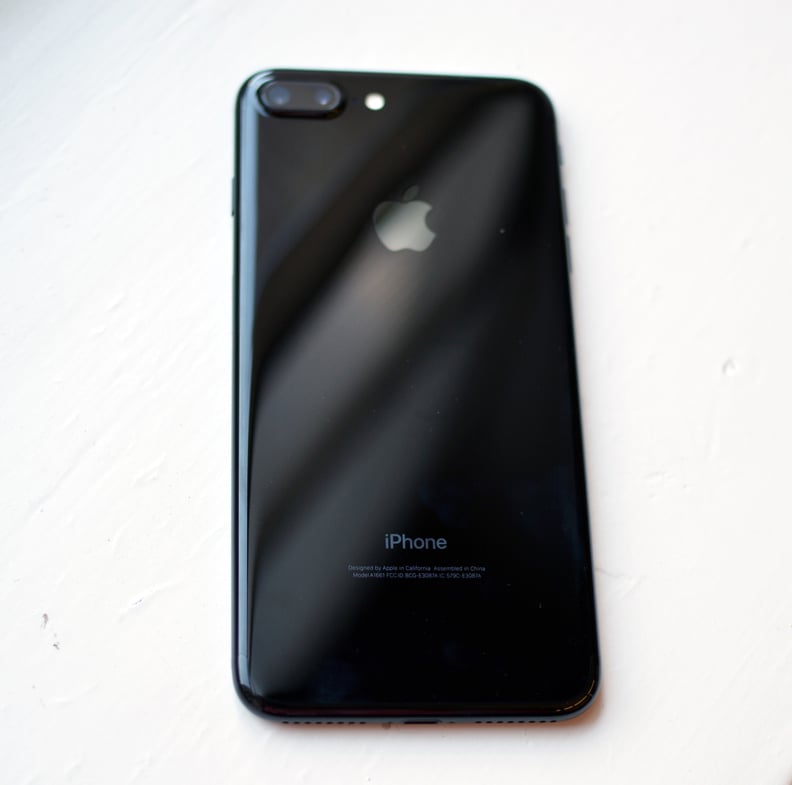 The jet black model isn't worth the hype.
Yes, I know this model is shiny and pretty and you can use it as a mirror. But let's face it: if you carry the phone without a case, you will probably drop it, scratch it, and most likely pay another $649 or $769 to buy a new one.
If you do decide to get this model, please get a case for it (even Apple says to!). However, even with a case on, the phone ended up getting scratched a bit as it traveled from work to home in my backpack. When I used it without a case, it also ended up with scratches or smudges that made the model more of a headache than something to enjoy.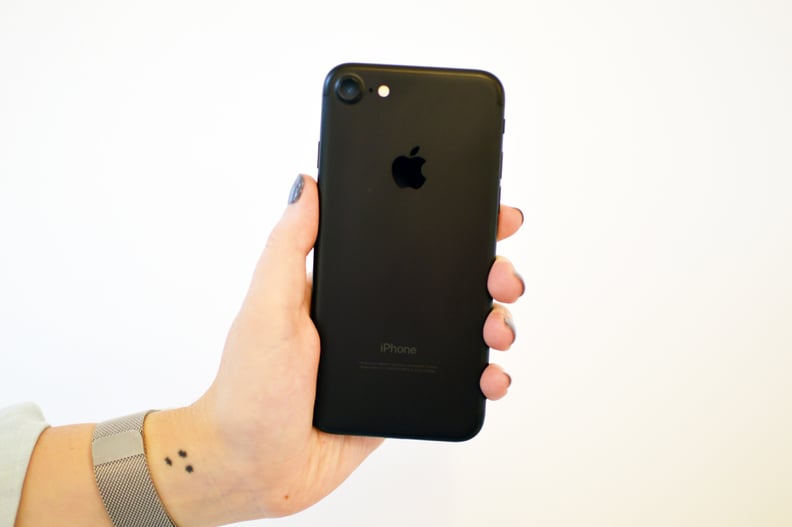 The matte black model, however, is sleek and stylish.
Before I get into how nice the matte black color is, let me make something clear: you are most likely going to put a case on your phone, so unless you get a cool, edgy, clear one, I wouldn't put so much stock into what your phone color is going to be. If you're someone who enjoys the old-school look of the iPhone 3G and the all-black front screen as well, then you're going to be a happy person with the matte black option. It's a great color addition to the existing lineup of rose gold, gold, and silver.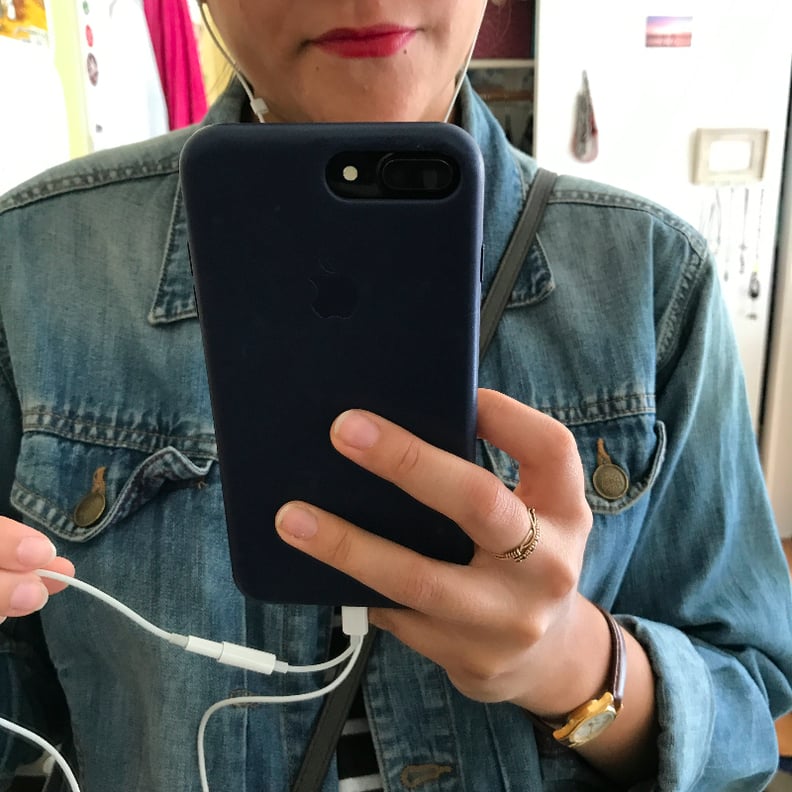 You can live without the headphone jack but prepare to groan loudly when you need to charge and use your headphones.
When the rumors first started that Apple was going to remove the headphone jack, people freaked out but didn't really believe it would happen. Then when the company announced that the headphone jack was gone forever, people completely lost it.
However, the new iPhones ship with a dongle adapter to use with your old headphones as well as with new headphones that connect via the lightning port. But it's not the best solution either. The dongle adapter that Apple provides is flimsy like the iPhone charger, which means you'll either lose it or need to replace it every year because it'll fray.
If you use the wired headphones that come with the iPhone, nothing in your day-to-day changes unless you end up video chatting or FaceTiming and need to charge your phone and use the headphones at the same time. I used the iPhone 7 Plus to video chat on Facebook Messenger for an hour and a half and since it's an iPhone (aka the battery barely lasts a day), I needed to charge it. Luckily, I was at home, so I didn't mind switching out my headphones to charge the phone instead, but it was still frustrating.
Most iPhone owners are used to carrying around an extra charger anyway because of its terrible battery life, so that doesn't really change on the iPhone 7 or 7 Plus; removing the headphone jack just adds to the problem.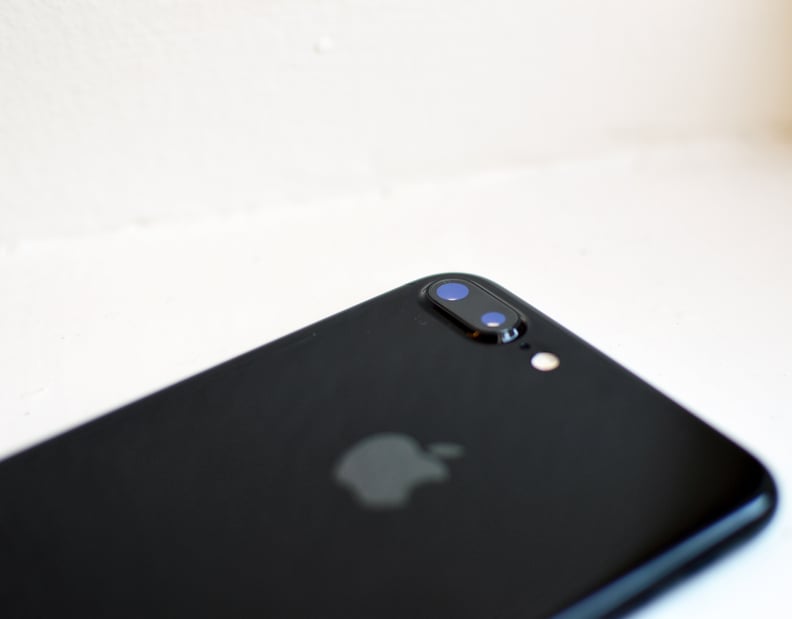 The new cameras might be why you choose to upgrade.
Both of the new iPhones have optical image stabilization that will let you take photos in poor light conditions and still get a great result. It has an f/1.8 aperture that "lets 50 percent more light" in and captures even more color than previous models. The front-facing camera has 7 megapixels, which means selfies you'll actually enjoy taking. The differences are small, but next to the iPhone 6S, you see the difference.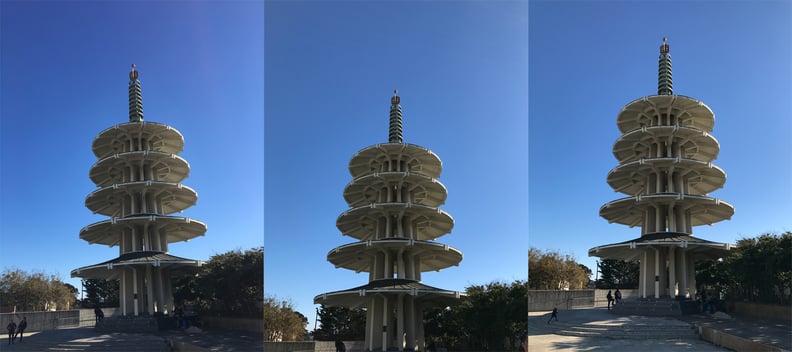 Here you can see some of the differences between the three cameras. The iPhone 6S is pretty great and captures a lot of color; the iPhone 7 captures the color even more vividly and the trees look less grainy; and then the iPhone 7 Plus is able to give you the clearest photo that's almost true to life.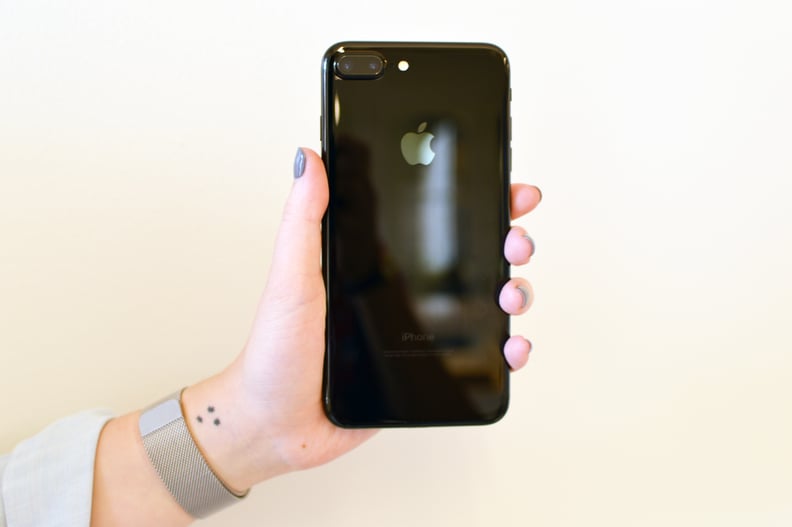 While the iPhone 7 has a great camera, the iPhone 7 Plus has two cameras with different lenses: a telephoto and wide-angle lens. Combined together, the iPhone 7 Plus can now reach optical zoom at 2x and digital zoom at 10x (6x for videos). This means you zoom in and not drastically lose photo quality.
The iPhone 7 Plus also comes with the depth-of-field effect that lets you take a photo of someone and the camera automatically blurs the background (also known as bokeh effect). It's located in the camera app and called Portrait Mode. This effect is usually only achieved with a DSLR camera (and a $200-plus lens you need to buy). This game-changing feature makes the iPhone 7 Plus so worth it.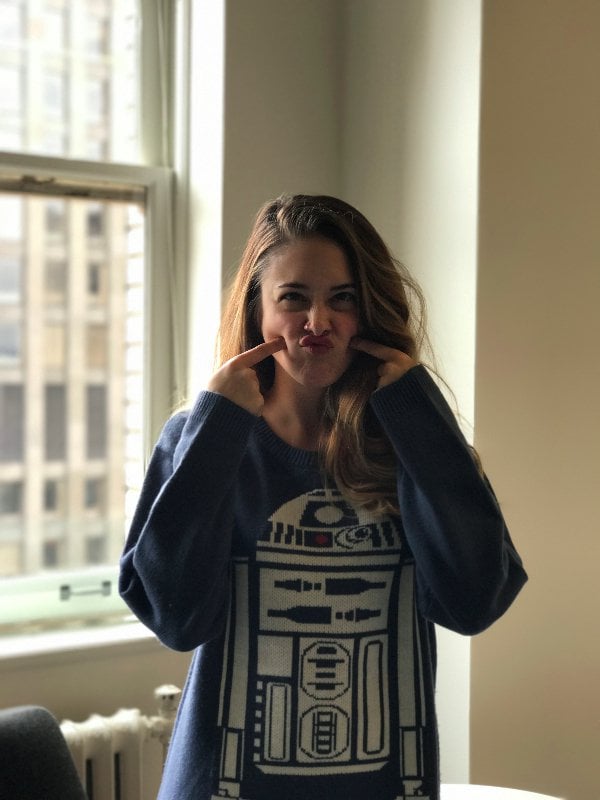 Here is an example of what Portrait Mode looks like. With the depth-of-field effect, the photo has the extra qualities of professionalism and style, something you're definitely going to see more on Instagram and other apps.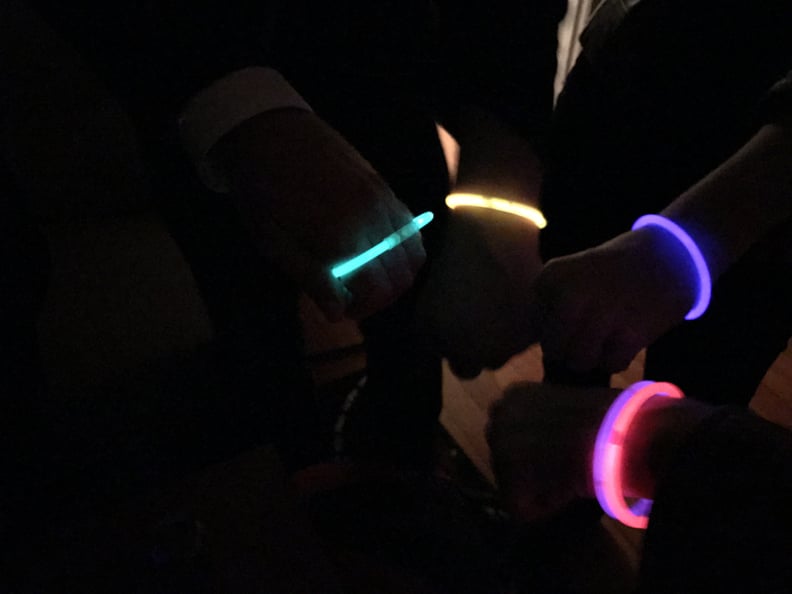 But in low-light conditions, the iPhone 7 Plus is pretty standard. The photo is grainy, and even though the aperture has improved, it doesn't make a difference. Sorry, everyone — your bar selfies will still look meh.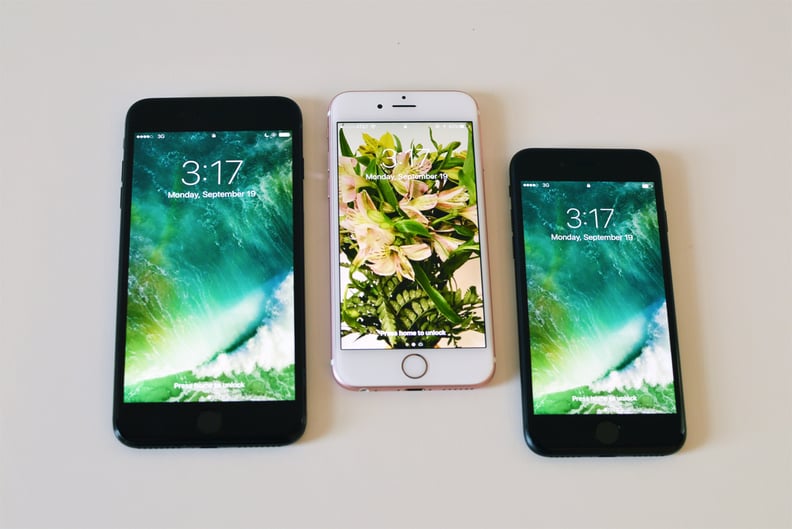 Our final thoughts on what iPhone you should get and why.
There is a lot to look forward to on the new iPhones, especially if you're someone who loves taking photos. If you're someone who has an iPhone 6S or 6S Plus, the upgrade isn't that worth it. You're better off waiting another year for the next iPhone (which already has plenty of insane rumors). If you really want a new phone, consider Google's newest phones, the Pixel or the Galaxy S7 and S7 Edge. There, you'll find phones that are packed with new features and aspects that are worth the price. For example, the S7 and S7 Edge have an IP68 rating and withstand even more water than the iPhone 7 and 7 Plus.
But wait, there's more. If you're someone with a 5, 5C, iPhone 6, or iPhone 6 Plus, consider the upgrade. These phones will feel new, exciting, and like an actual upgrade from what you currently have. Whether it's finally having 3D Touch or playing around with the two lenses on the iPhone 7 Plus, this is a phone you'll be happy to splurge on.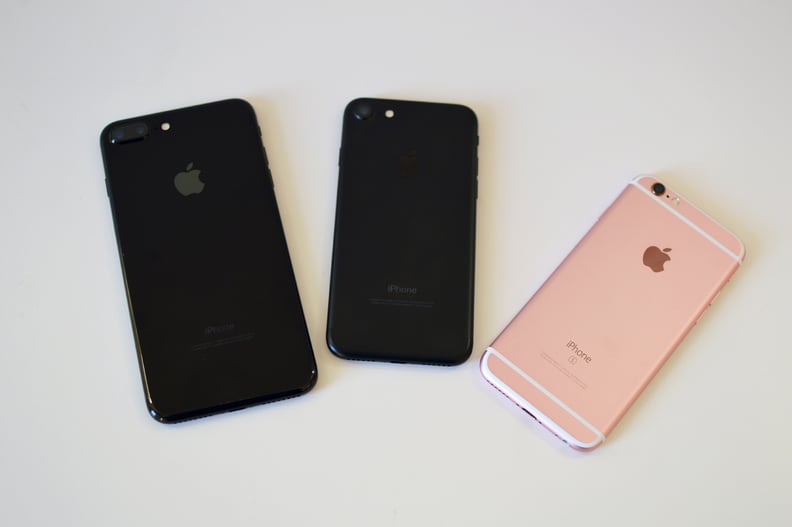 The tech specification breakdown of the iPhone 6S, 6S Plus, 7, and 7 Plus.
| | iPhone 6S | iPhone 6S Plus | iPhone 7 | iPhone 7 Plus |
| --- | --- | --- | --- | --- |
| Screen Size | 4.7 inches | 5.5 inches | 4.7 inches | 5.5 inches |
| Processor | A9 Chip | A9 Chip | A10 Chip | A10 Chip |
| Memory | 32GB/128GB | 32GB/128GB | 32GB/128GB/256GB | 32GB/128GB/256GB |
| Camera | 12 MP; f/2.2 aperture; 1080p HD; 4K | 12 MP; f/2.2 aperture; 1080p HD; 4K | 12MP; f/1.8 aperture; 1080p HD; 4K | 12MP; f/1.8 aperture wide-angle lens; f/2.8 aperture telephoto lens; 1080p HD; 4K |
| Front Camera | 5 MP; 720p HD | 5 MP; 720p HD | 7 MP; 1080p HD | 7 MP; 1080p HD |
| Colors | Space gray, silver, gold, and rose gold | Space gray, silver, gold, and rose gold | Space gray, silver, gold, rose gold, jet black, and black | Space gray, silver, gold, rose gold, jet black, and black |
| Battery | 11 hours on WiFi; 10 hours on LTE | 12 hours on WiFi; 12 hours on LTE | 14 hours on WiFi; 12 hours on LTE | 15 hours on WiFi; 13 hours on LTE |
| Price Points | $549 for 32GB; $649 for 128GB | $649 for 32GB; $749 for 128GB | $649 for 32GB; $749 for 128GB; $849 for 256 GB | $769 for 32GB; $869 for 128GB; $969 for 256 GB |