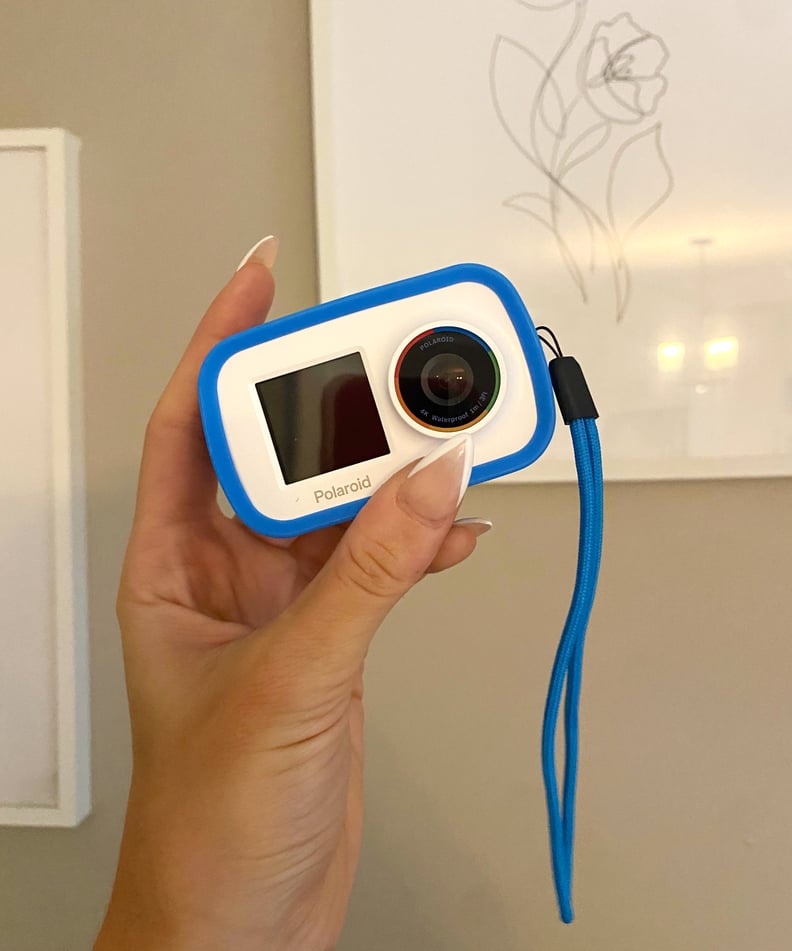 POPSUGAR Photography | Marisa Petrarca
POPSUGAR Photography | Marisa Petrarca
As POPSUGAR editors, we independently select and write about stuff we love and think you'll like too. If you buy a product we have recommended, we may receive affiliate commission, which in turn supports our work.
I admit it: I'm a snob when it comes to photo equipment. I want it all! I need it all! Despite being a photo novice in every sense of the word, I'm the proud owner of everything from a vintage Polaroid 600 camera to a high-tech DSLR, and I'm always looking to add to my collection. So when I came across the Polaroid iD922 Streaming Action Camera ($40, originally $60), I was intrigued, to say the very least. An action camera for under $100 sounded too good to be true (without naming brand names, they normally go for hundreds of dollars), but the fact that it was the brainchild of such a major player in the photo space had me interested. The rest was history: I added it to my shopping cart and impatiently awaited its arrival.
What I Like About This Camera
My first thought when I got my hands on this camera was, admittedly, "cute!" It's small (7 x 5 x 4 inches, to be exact) and lightweight, making it an excellent option for capturing photos and videos on the go. After leaving it to charge for a few hours, I inserted the USB and then switched it "on." I played around with it for a bit, excited to see that it has both a rear preview and a front-facing screen for capturing selfie videos.
Above all, I was pleased to find that connecting the camera to my iPhone was super easy. First, I downloaded the Polaroid Wave app, and then selected the WiFi name displayed on the action camera's back screen. From there, my content atomically populated in the app, where I was able to download it and sync it to my camera roll in minutes (maybe seconds, even?). See below for a brief video I took of my corgi (naturally).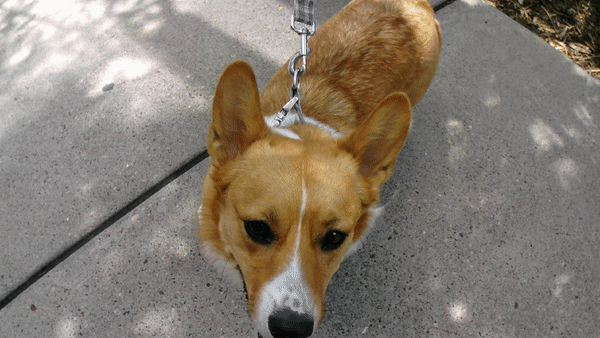 What's Worth Noting
One of the biggest things worth noting about this camera is that it does not include a micro SD memory card, which is required to use this device so I purchased the onn. 32GB Class 10 U1 SDHC Flash Memory Card ($7). I opted for the lowest storage because I figured I'd transfer of the content to my phone anyway.
Another thing: It's no secret that reviews of this device are widely varied across the board (Google it, and you'll see). But in my experience, it's been nothing short of fun and easy to use. Many reviews mention that theirs broke after submerging it in water, even though it's supposed to be waterproof. I have yet to take mine into the water, but knowing this, I likely won't submerge it entirely.
A final note: The sound quality has mixed reviews, too. I found that while it's not super crisp, it's not bad, either. It has a really subtle echo that isn't a deal-breaker for me, but it's good to know if you'll be relying heavily on this camera for high-quality audio. In that case, this one might not be the best match.
Who Is This Camera Best For?
This camera is best for those looking for an easily portable, affordable alternative to high-end action cameras. I think it's a great option for hikes, bike rides, or any other instance in which using your phone might be too much of a risk. (After all, this camera is waterproof, dustproof, freezeproof, and shockproof, per the brand. As someone who's training for a marathon and planning some trail runs, I'm excited to stash this in the pocket of my favorite leggings to document my journey. Of course, there are also plenty more videos of my pup where that came from.
Additional Details
Be sure to apply the blue rubber casing to the camera to keep it safe from the elements.
This camera comes with a multi-use bike and helmet mount.
It produces 4K Ultra HD video at 18 megapixels.
It does not have zoom functionality.
Rating:
★★★★★