EZZZ Travel Pillow
This Travel Pillow Is Like Nothing You've Seen Before, and It's Genius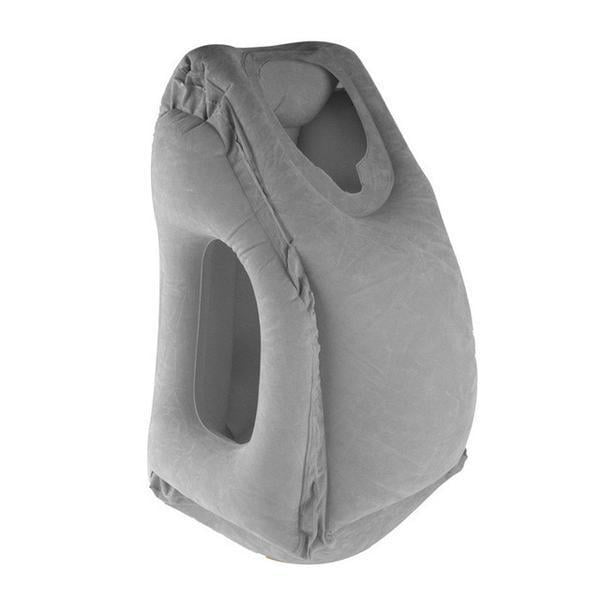 It took me years to swallow my pride and drag around a neck pillow for longer flights, but now I sleep like a baby on planes and have never looked back. If you're doing a long-haul flight, especially a red-eye, it's pretty crucial to get in at least a few hours of sleep so you don't show up to your destination feeling (and looking) like a zombie. But even traditional u-shaped neck pillows aren't always that conducive to comfortable naps.
The EZZZ travel pillow just might change the way you sleep on flights (and other types of transportation) forever. This inflatable pillow is designed to help support your neck and back to allow for better sleep on a moving plane or train. It prevents you from sleeping in the countless awkward positions we often find ourselves in when traveling and is suitable to be used in multiple ways depending on how you want to rest your head.
Because it's inflatable, the pillow looks like it'd be pretty easy to deflate, and it appears relatively compact — which is a key factor when you're traveling. Watch the video ahead to see it in action. The EZZZ pillow is only $30 (originally $60), so if you are planning a trip soon and want to sleep along the way, consider this handy item.