How to Pick Travel Beauty Products
How Travel Beauty Experts Pack Their Bags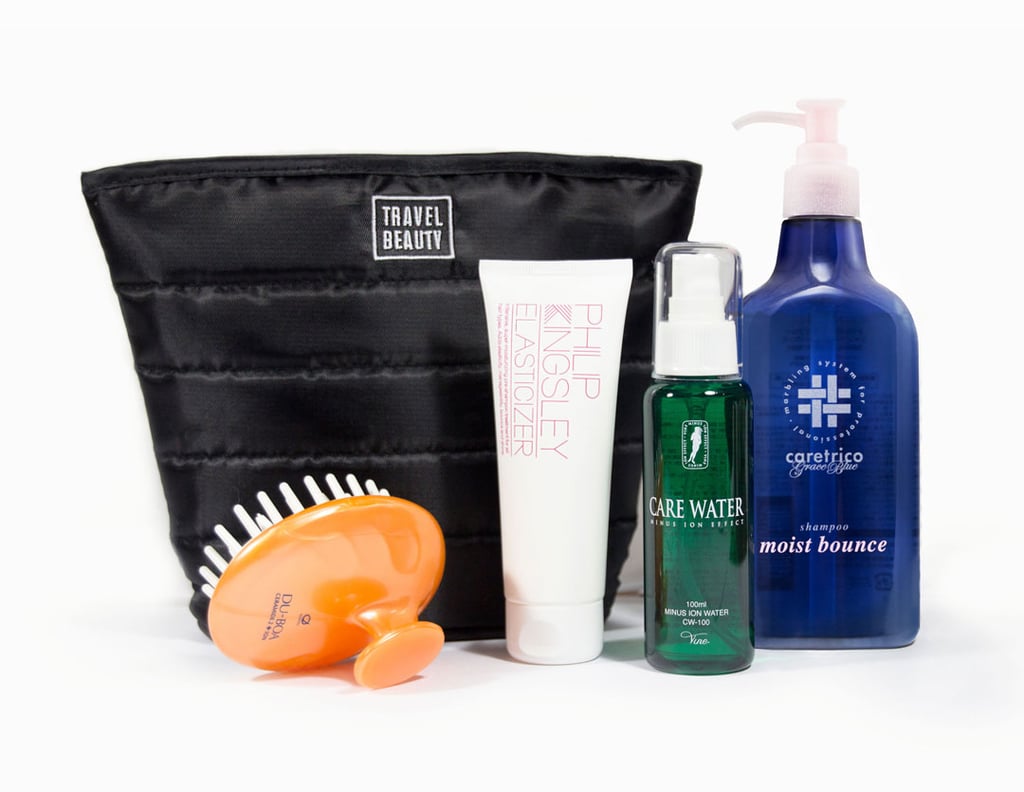 Like so many of us, Alyssa Barrie loved raiding pharmacies for new beauty products wherever she traveled, but getting them to be under three ounces for TSA regulations and restocking them at home when she ran out were harder. So, along with COO Claire McCormack, she was inspired to start TravelBeauty.com, which she describes as "the ultimate source of discovery for the finest luxury beauty and grooming products from around the globe." We say, it's the place we can get awesome products that we know won't get trashed at security or that we can't exactly find at our local chain drugtstore. We picked McCormack's and Barrie's brains to discover what else we should know about packing our beauty bags for travel.
POPSUGAR: What is in your travel kit? Do you have separate kits for separate kinds of trips?
Claire McCormack: What's in our kit? In a word: everything . . . the entire bathroom sink! And yes, what we pack varies depending on destination, though there is some overlap. For example, whether we're hitting the sand or the slopes, we are going to pack SPF products (we love B. Kamins SPF lip balm — it comes with us wherever we go).
Alyssa Barrie: Juvena's Specialist Moisture Plus Gel Mask is also great for any extreme temperature vacation. It will refresh and replenish everything extreme sun, cold, and wind can deplete. When flying to a far destination, we always pack Institut Esthederm Eye Contour Lift Patches. They completely wake up your under-eye area from the inside out.
PS: Do you have any special packing tips for products?
AB: As much as you can, pack products that multitask. A great example is Vine Minus Ion Care Water. This high-tech water can be used to volumize fine hair, as a facial toner, and even to brush your teeth. The negative ions in the water make it antibacterial and actually boost the efficacy of every other product that is applied after it.
CM: Another very travel-friendly product is Juvena's Peeling Powder. A liquid explosion or spill is a traveller's worst nightmare. This cleanser comes in powder form, so there's no chance of it spilling and ruining anything else in your case! On a related note, make sure your toiletry case is fully plastic-lined. These days, you can find a stylish case with a fully lined interior, so there's no need to sacrifice function for form. Never skimp! Travel size does not have to mean sample size. Many luxury products are by default "TSA-friendly" — when was the last time you bought a five ounce face serum? So don't skimp or "slum it" when you travel for the sake of size. Take the products you need and love!