How Travel Can Heal a Broken Heart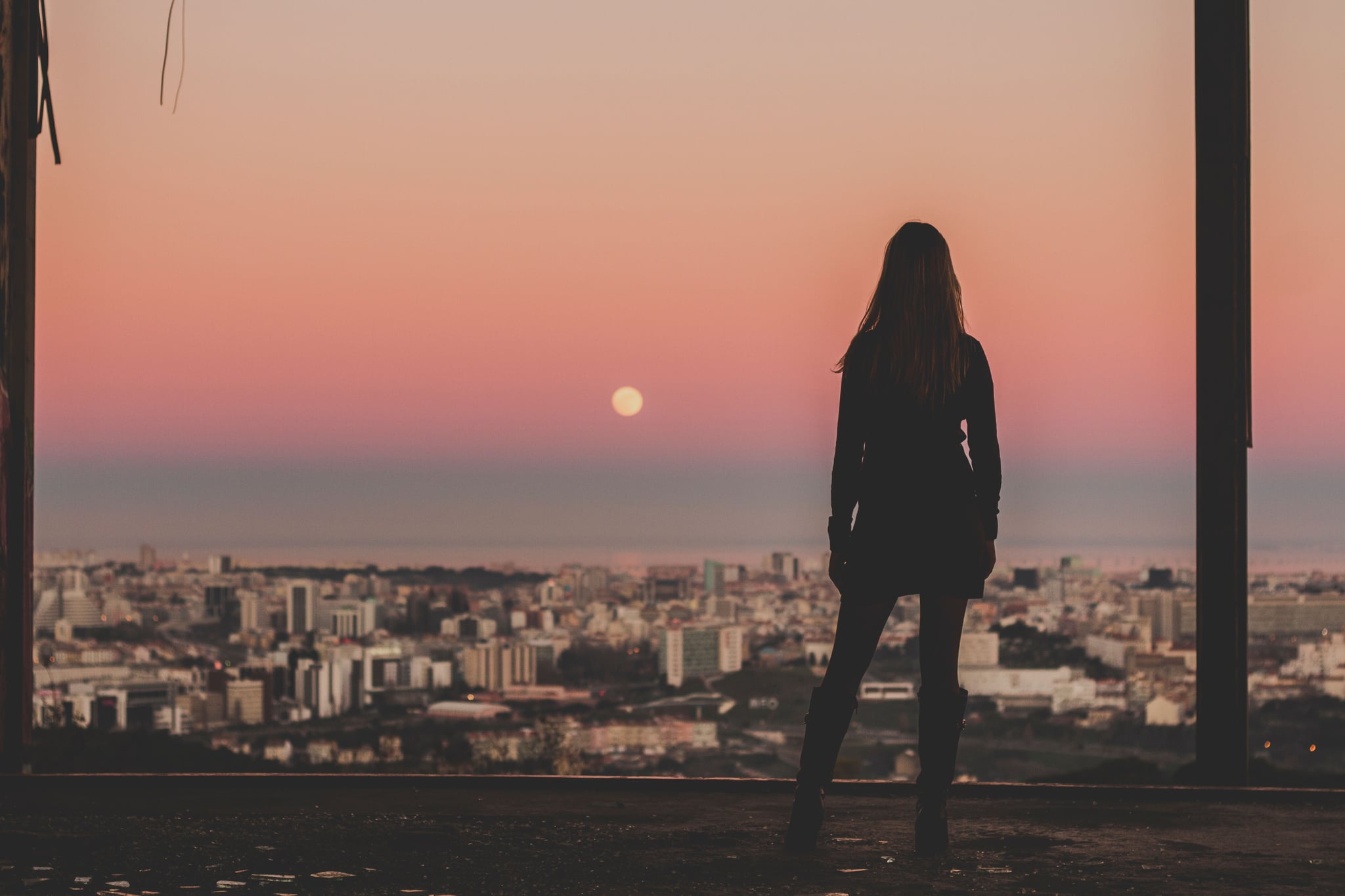 "Don't go," he pleaded. "Stay one more week."
It was the end of a three-month stint in Los Angeles, and I was on my way to Hong Kong for a week of work. After, I would return to New York, where I lived. I met Thad a month and a half before on Tinder, and in my last weeks in Los Angeles, we had grown inseparable. I wasn't in love, but we had become, or so I thought, close friends. We made each other laugh. We kept each other company. He did my laundry and helped me pack my last week. Now, it was only a few hours before I would take a car to LAX. We kissed goodbye.
The first few weeks, we would FaceTime regularly and recount our days. We made no promises and we were not exclusive, but we stayed close. Then, I realized I could make time to go to Los Angeles for a few days while I was on a business trip to the West Coast. I told him the news, and he agreed, promising that he would book the apartment that his sister kept for Airbnb. We spoke less and less, and weeks had passed. The night before, I called him from the Bay Area. He was in Venice Beach that weekend, and he told me that he wouldn't be able to meet me the next day until 10 p.m. I was furious. We argued, I cried, and I finally calmed down. We said goodnight.
The next day I landed in Los Angeles in the morning. I bided my time by catching up with various friends. Around 8 p.m., I found myself falling asleep on my friend's couch. I texted him and asked if he was on his way back. "Yes," he texted back. He then called and said, "You can stay in the next room, I'll be in the other room with another woman." I was in shock. Then, the tears started rolling down my face. I started screaming at him. I had never felt so suddenly unhinged.
There's a whole world, with wonderful things to see, experiences to have, and tons of other people.
The next few days were a blur. I took the red eye home two days later, tears still rolling down my face. I had to cover an event, and it was the first time I had seen several colleagues in months, so I put on my best smile even though all I wanted to do was go home and wallow. I cried and cried and vowed never to go on Tinder again. He broke my heart. It wasn't because I thought he was the love of my life, but because I trusted him, and I never thought he could do something so cruel.
I decided that Summer I would ease my sorrows through travel, which, lucky enough for me, was feasible, considering my position as a freelance writer. First it would be to Istanbul, where I would cover a festival and see friends, then on to Madrid, Spain, for the anniversary of a jewelry brand, then to Switzerland for a number of exhibitions, and finally, to London, where I would celebrate my birthday.
Still bruised, I boarded a plane to Istanbul about a month later. There, I marveled in awe at the Byzantine greatness of the Hagia Sophia — the first time saw it despite two previous trips to Istanbul. We crossed the Bosphorus by boat and drank Champagne until the wee hours of the morning. I sat with a friend near our hotel, discussing infidelity. "How could people be so cruel?" I cried.
Then it was on to Madrid. When I finally joined the group, I discovered that I wasn't the only one who had just been through a horrible breakup. One of the women suggested I get back on Tinder. "Come on, it's just for fun," she encouraged. So I went back on Tinder, and we had a lot of laughs going through the Spanish selection. I matched with Bernard. He was French and in town from Toulouse for business. Although we didn't have time to meet, we agreed to go out when I returned to New York in two weeks when he would be there for work. After a few days of sangria and tapas, and lots of fun, I took a plane to Zurich.
In Zurich, Switzerland, I needed a dinner date one evening, so I turned to Tinder, where I matched with a man who, like me, was interested in art and culture. He also had a short fling with a close friend. I immediately alerted her, and she was fine that we went to dinner. The dinner went well. We chatted about relationships and art. Although it wasn't a love connection, he turned out to be a lovely dinner companion. The sunshine and fresh air from the Alps also proved to be a nice relief from the weight of a broken a heart.
Finally it was off to my last stop: London. I saw the view of the city from the new Tate Modern expansion. The next morning, confused from weeks without much sleep, I woke up not knowing where I was, and then it came to me. I was in my best friend's house, where I was staying. Two days later I took a perfume class on my birthday, where I created a signature scent composed of cedar, rose, and cherries before I met with friends at a pub and went out for pizza. I left London the morning after the Brexit vote as a somber mood took over the city.
Sure, I was exhausted from two and a half weeks on the road through four different countries, but my memories of the breakup had faded, and my broken heart was no longer broken. I realized that there was so much more than him and the pain he caused me out there. There's a whole world, with wonderful things to see, experiences to have, and tons of other people. In fact, as soon as I landed in New York, I went home, where I would quickly freshen up before meeting Bernard, the Frenchman I matched with on Tinder in Madrid, for dinner. Travel may be an immediate distraction from a broken heart, but it also helps you realize that you are capable of moving on.