Man Proposes to His Girlfriend in His Travel Memoir
Why Quitting His Dream Job to Travel With His Girlfriend Changed This Man's Life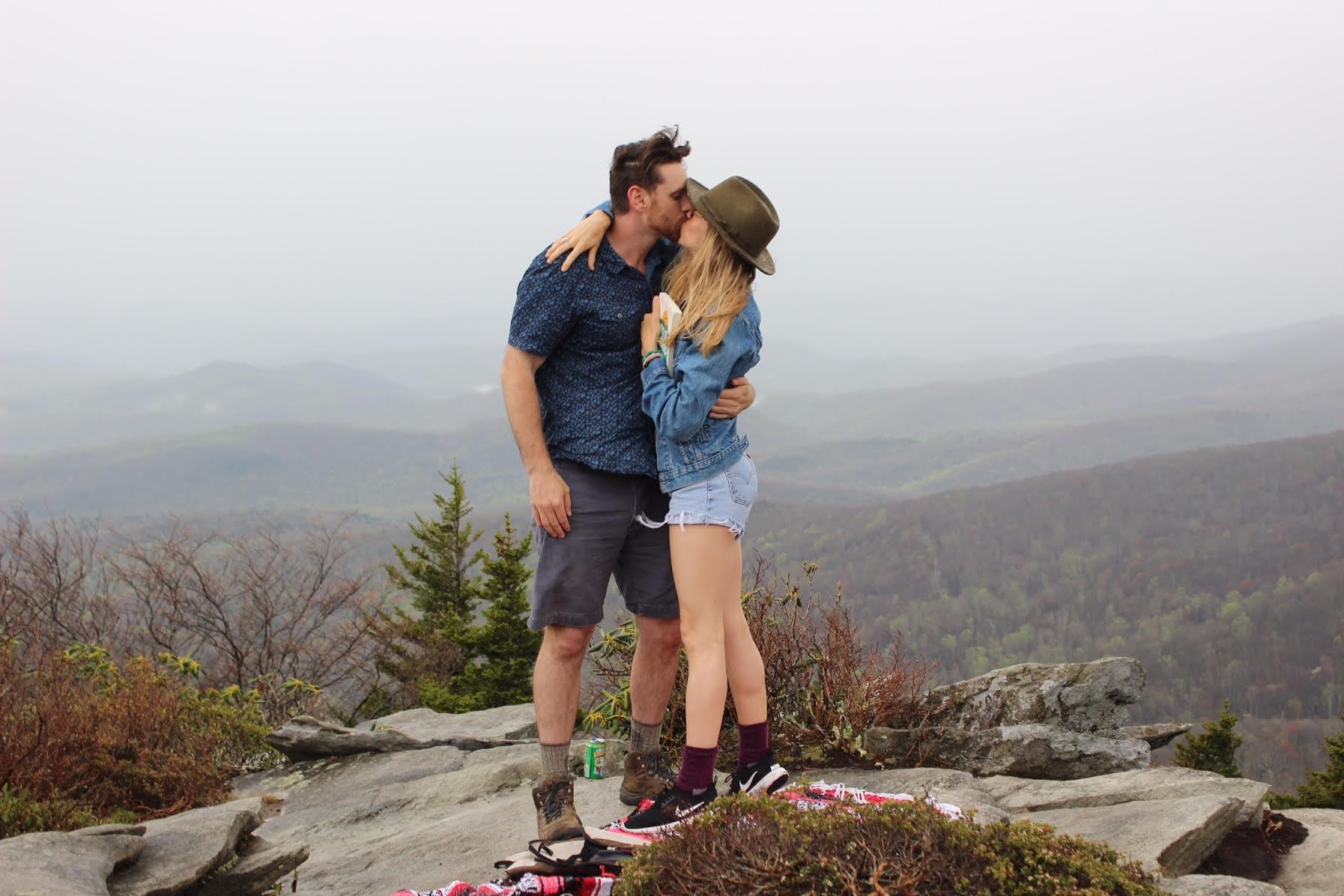 Relationships aren't without compromise, and there's nothing tougher than not being able to give your significant other what they want most. Kyle James knew this heartbreaking struggle all too well as he rejected his girlfriend Ashley's request to travel the world together year after year. But in 2015, he finally took the plunge, and the both of them quit their 9-to-5 jobs and bought one-way tickets from Denver, CO, to New York and then to Paris. He was ready to give her the world after three years of saying no to her dream, and they spent the next 114 days exploring 15 countries and 38 cities.
When they returned, Kyle detailed their adventures together in his debut book, Not Afraid of the Fall, which featured a heartfelt dedication and surprise proposal to Ashley in it.
My sweet Ash,
This book is dedicated to you. Without your push, we never would have fallen.

I was afraid to leave the comfort of our lives in Denver, but waking up to your smiling face every morning, eager to explore, assured me that everything was going to be okay. I was then afraid of not finishing this book or not being able to find a publisher, but you urged me to keep writing. Ash, you are the wind to my sails and the ink to my pen.

No matter where I go or what I do, the only thing I am sure of is that I want you by my side. Every cliff I jump off, every moped I crash, every morning after a night of food poisoning, every Mediterranean sunset, I want you by my side.

I never want to stop exploring with you, Ash.

Will you marry me?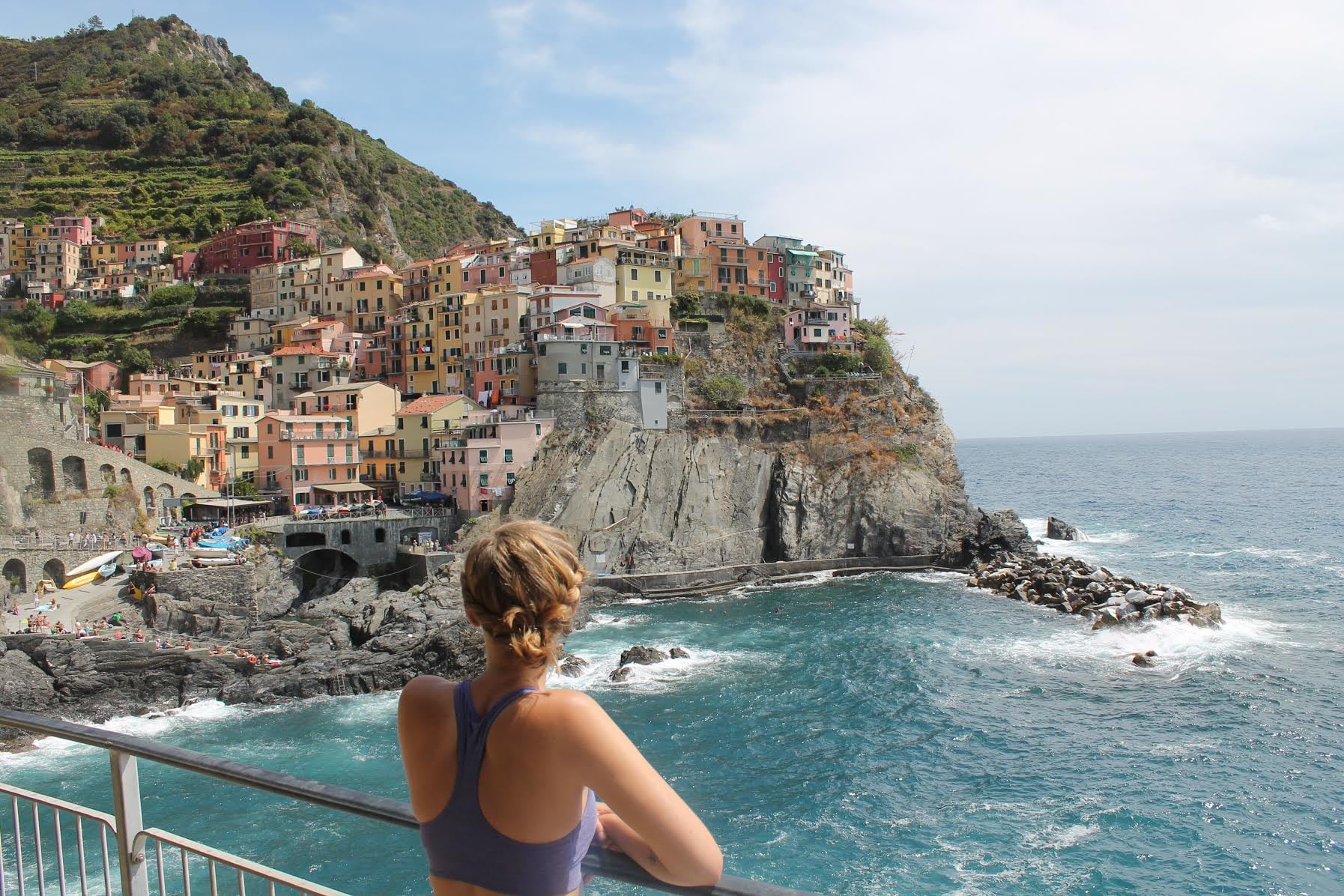 In an extended version featured in Cosmopolitan, Kyle detailed how much Ashley longed to travel together after college. And it broke his heart each time he let her down, from prioritizing their careers after graduation to then landing what he thought was his dream job.
"The hardest part of saying no to Ash was that I knew it was her dream," Kyle told POPSUGAR. "I felt solely responsible for not allowing her to chase her dream, although deep down I know we left at the right time."
Looking back, he said that Ashley now agrees that it was the right decision to save up for the first few years in Denver and to gain enough experience to find jobs when they returned. But it didn't make it any easier for Kyle every New Year's Eve when he saw the disappointment in her eyes.
A few weeks into his "dream job," it was nothing what Kyle expected. In fact, he hated it. He finally said yes to packing their bags and heading on an adventure. If you're wondering whether he has any regrets about his decision: "No regrets. Not a single one," he said. "The only way for a person to grow in life is to overcome challenges, to be forced out of their comfort zones and adapt. I know traveling sounds glamorous and people usually only tell you about the highlights of their trip, but we spent plenty of time in uncomfortable situations. Our comfort zones were obliterated, and we were forced to rely on one another to survive."
On top of taking away invaluable life lessons from their worldly adventures, their relationship also benefited tremendously. "Our relationship was always fueled by love — love for each other, that is," he said. "Ash was a shy girl that struggled with self-confidence and self-image. It didn't matter how many times I told her she was beautiful or that she should feel confident in her own skin. She had issues with this from a young age, as many people do. But she broke out of her shell on this journey and fell in love with herself. Escaping the everyday American lifestyle to live on small Croatian islands and in the jungles of Thailand was the best thing that could have happened to her. She worried less about her hair and makeup and more about what she could learn from the people and cultures around us. She even cut her own hair in Croatia (not very well at that) because it was becoming too hot. Ash learned to practice yoga and meditate, and even coaches me through my struggles with stress. Ash learned to love herself first, and I've never loved her more."
Image Source: Kyle James