When to Buy Plane Tickets For the Holidays
If You're Planning Travel For the Holidays, Here's Why You Should Get Tickets NOW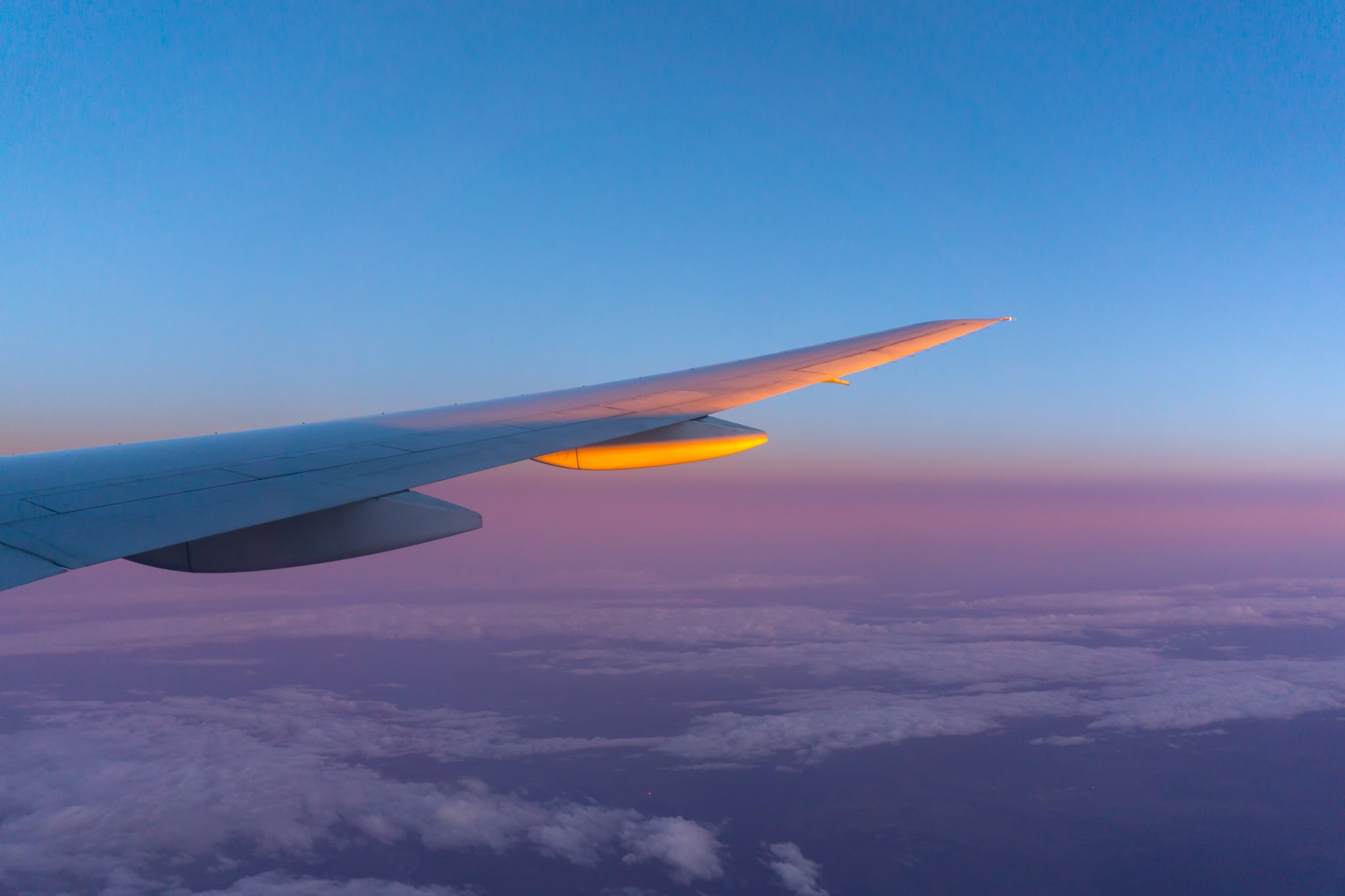 Image Source: Unsplash / Tim Easley
Good things come to those who wait — unless we're talking about plane tickets. If you're planning to fly around the holidays this year, buying tickets sooner rather than later can mean saving major money.
Mid-August marks the end of peak travel season as Summer winds down, so fares drop and will remain low into Fall. "They'll stay low until the holiday season, when the demand will increase," said travel expert Sanjay Hathiramani, global SVP of supplier relations for CheapOair. "Now is the time for travelers to search and find bargain deals for Thanksgiving and December holidays."
Experts agree that the longer you wait, the fewer choices you'll have as the holidays draw closer, and the likelihood that you'll pay more increases. Cheap Air's Holiday Cheap Flight Report 2017 says you can avoid paying too much for most holiday flights by buying on the early side. "Some of the best airfares for Thanksgiving are generally found in the month of September, with costs increasing in October and again in November," the report found.
"Now is the time for travelers to search and find bargain deals for Thanksgiving and December holidays."
And of course, the days you choose to fly can have a huge impact on the price you'll pay. Cheap Air's report shows you which days are the most pricey: Nov. 26, the Sunday after Thanksgiving, will be an expensive day to fly, as well as the day before the holiday. Passengers traveling on Jan. 1 can expect to see some of the highest fares on that day. If you're able to avoid flying on those popular days, you can save more. However, the early bird catches the worm if you simply must fly on those days. "Buying early will assure you'll get the best prices on those days," the report says. "We would expect those ticket prices [for the popular days to fly] to continue to rise, and not go down, as people buy their flights for the holidays. If you must travel on busy days, buy early to get the best fare and seat selections."
Waiting too long also limits your options for the airline you fly and the time of flight you're able to get, as well as seat selection, nonstop flight choices, baggage options, and more.
"If you're fixated on getting the absolute lowest price, there's a lot of risk in waiting to the 11th hour to get it and you'll definitely [be] more limited in choice the closer you get to the holiday," Cheap Air says. "It's a simple calculus, really. The airlines have a limited number of seats on each plane at the lowest prices. Once those tickets sell out, they're gone. The most attractive itineraries and nonstop flights, also tend to sell out faster. Waiting may mean there will be slim pickin's when you get around to pulling the trigger."
Thanksgiving Fares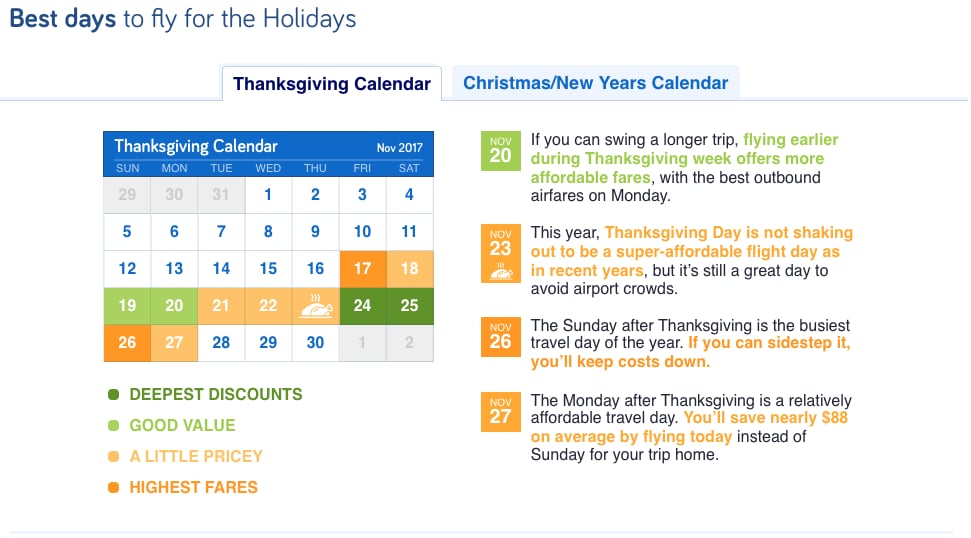 Christmas/New Year's Fares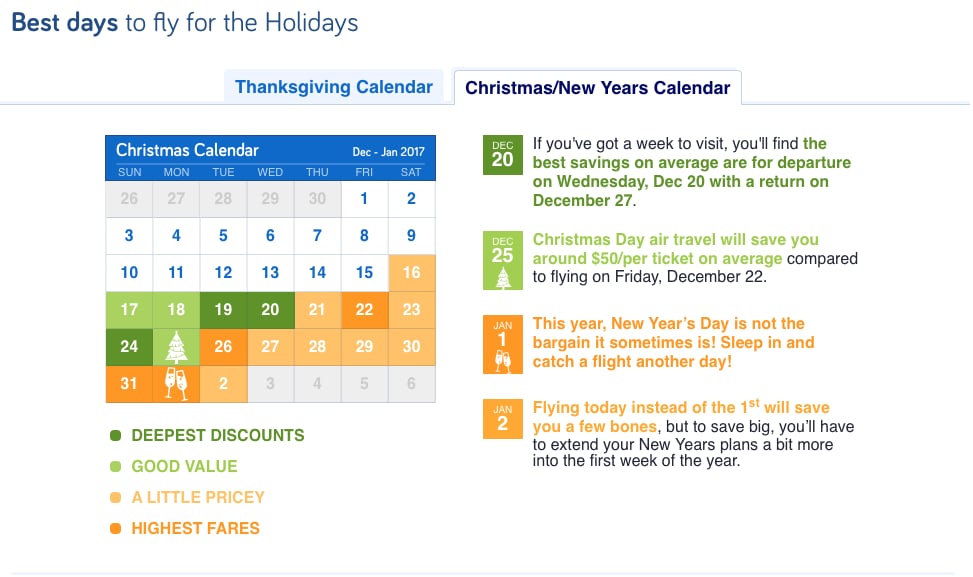 Image Source: CheapAir
The bottom line? Start looking for flights now if you know you're traveling around the holidays, and buy as soon as you can, because after September, prices aren't going anywhere but up.