Explore Your City With Winter Staycation Ideas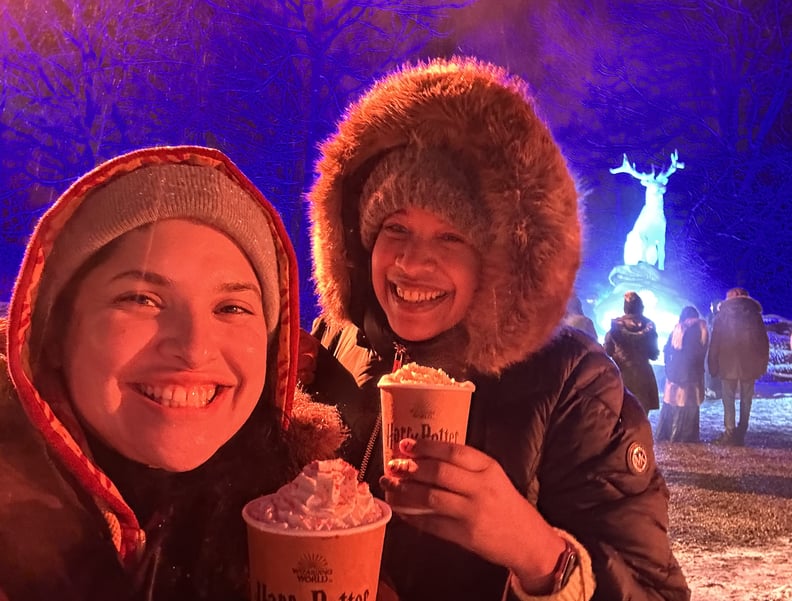 POPSUGAR Photography | Jada Gomez
POPSUGAR Photography | Jada Gomez
As I'm sure it is for many, the holiday season can be so overwhelming for me. On Instagram, we constantly see all the places our friends are traveling to and photos of their low vibrational plates at huge family functions. As a single woman with a small family, I wonder if I'm doing "enough" at all.
But this year, I'm trying something new. Instead of spending time in large gatherings, I'm taking an introverted approach to the season by checking out events and landmarks right at home in New York City. Of course, I do know that living in New York City, especially during the holidays, comes with its perks.
Here, I enjoyed some of simple staycation locations with my mom, my closest friends, and even my senior dog!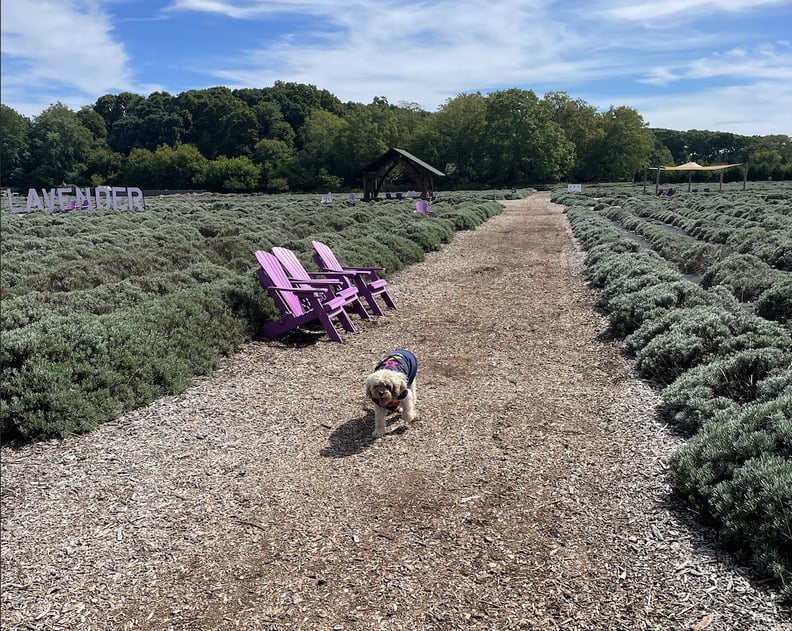 Smelled the Scenery at a Lavender Farm
Just because you're not traveling to a warm destination doesn't mean you can't hit the road this season! I loaded my mom and my dog, Lola, into a Mercedes-AMG GLE, and we took a day trip to Montauk, NY. Lola, who loves to travel in style, enjoyed a comfy seat in my mom's lap for the two-hour ride, and we had all the comforts of an SUV to stretch out, relax, and enjoy the Montauk views. I made sure to pack some of her necessities, especially her Skout's Honor Probiotic Deodorizer, which keeps her feeling fresh, relaxed, and comfortable while taking long car rides.
We stopped at Lavender by the Bay, a family-owned lavender farm with a gorgeous backdrop for fresh air and long walks. Since we went offseason, Lola was able to roam off leash. My mom and I picked up some fresh lavender for our homes.
I highly recommend a location off-season when traveling with your pet. They'll get the freedom to explore, and you also avoid on-season prices in your own backyard.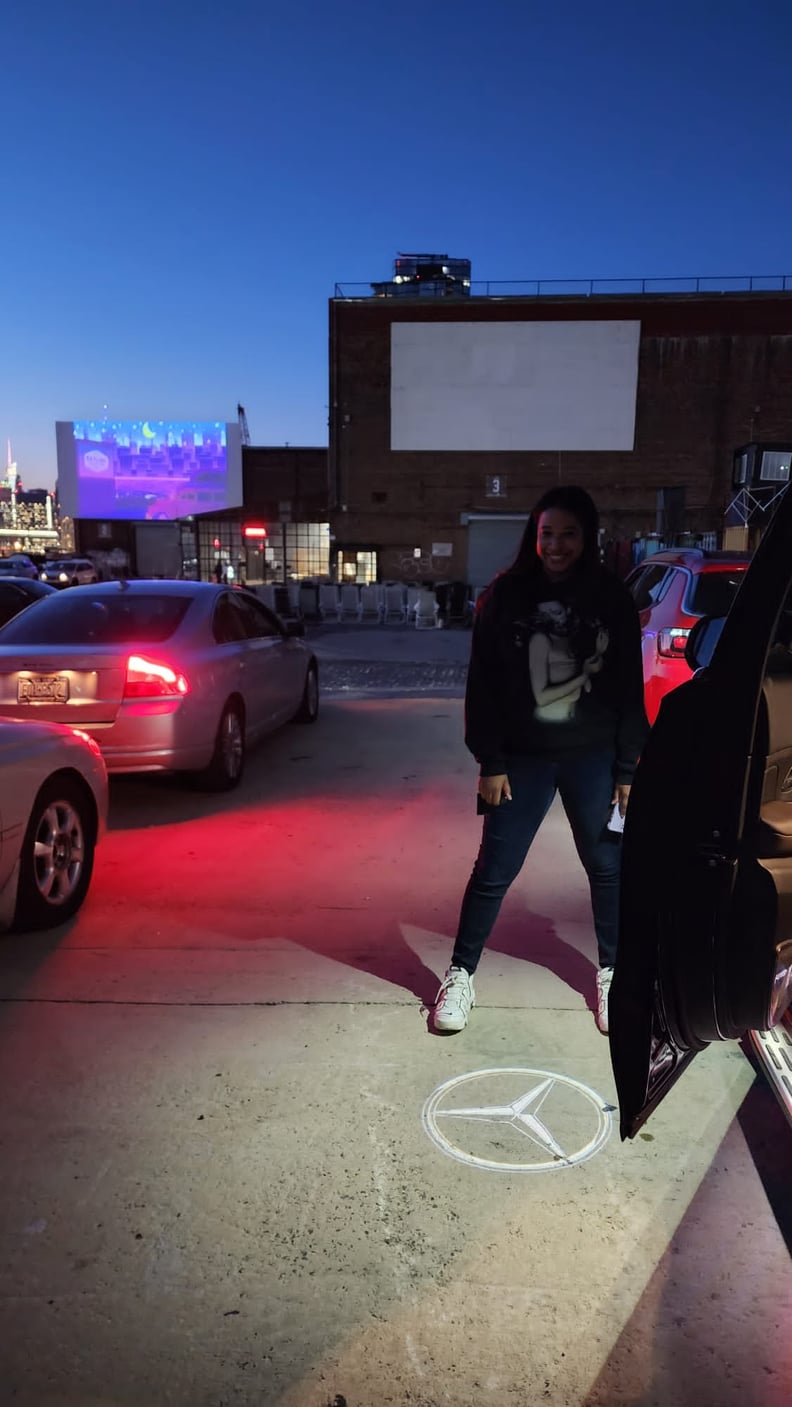 A Drive-In Movie at Skyline Drive-In
Being a New Yorker, there aren't many opportunities to enjoy a drive-in theater. In fact, I'd never been my entire life. After my day trip with my mom and Lola, I went to Skyline Drive-In theater in Greenpoint, Brooklyn, to enjoy the timeless tradition for the first time. We watched "Don't Warry Darling" from the comfort of the Mercedes against a gorgeous backdrop of the Manhattan skyline. What's best? We discovered that the driver and passenger seats were also massage chairs. Nothing like a movie and massage experience!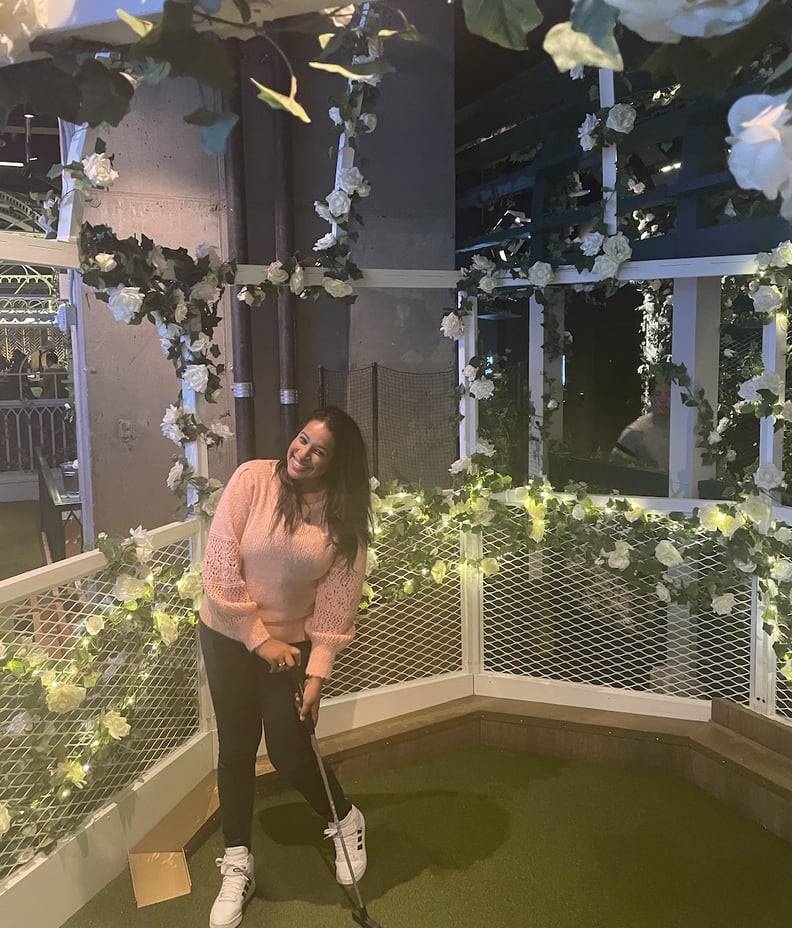 Took a Swing at Swingers Club
One of my favorite things about New York is finding spots for tried and true nights out with extra flare. We experienced a night of minigolf at Swingers, one of the chicest venues for golf I'd ever seen! Once you walk downstairs to the NoMad location, you're greeted with a massive course with lush floral arrangements, and a '70s soul soundtrack sets the vibe. I'm pretty awesome at golf, so you'll see me racking up points soon on the course.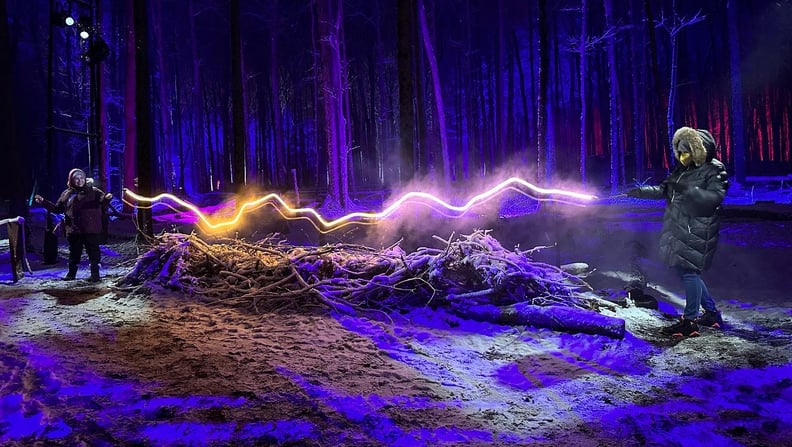 Entered Harry Potter's Forbidden Forest
I grabbed my Gryffindor friend (I'm team Hufflepuff), and we took a trip to Yorktown Heights, NY, for the Harry Potter Forbidden Forest Experience. Thanks to a light snowfall, we entered a Harry Potter winter wonderland, complete with Buckbeak, everyone's friendly neighborhood giant Hagrid, and magic wand battles. It's an experience that transports you into the movies and even sends you off with Hogwarts staples like butterbeer and delicious sweets.