Ashton Kutcher and Mila Kunis on That 70s Show
Kelso and Jackie's Love Story Came True
ADVERTISEMENT ( more slides)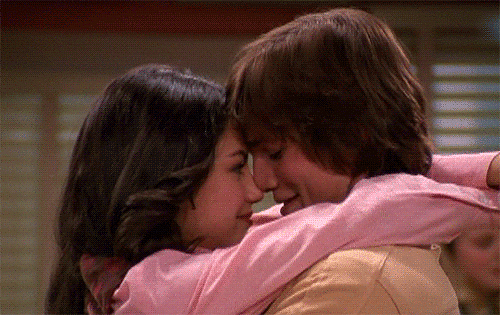 1
Kelso and Jackie's Love Story Came True
Source:
Fox
Mila Kunis and Ashton Kutcher's
pregnancy
and
engagement
news has fans of
That '70s Show
swooning over the onscreen couple's real-life love. The pair first met on the set of the show in 1998, when a 14-year-old Mila was cast alongside 20-year-old Ashton. On screen, the duo shared a silly, adorable chemistry, and it was later revealed that
Ashton was Mila's first kiss
. In 2001, the actress said, "I was like, 'Oh, he's so cute; it's the Calvin Klein model!' Then I was like, 'I have to kiss him?' I was so nervous and uncomfortable. I had the biggest crush on him." Well, it looks like that connection was the real deal, so to celebrate the pair's engagement, take a look at the Kelso and Jackie romance that led to Ashton and Mila's happily ever after.