Easy Greek Salad Appetizer Recipe
The Easiest Killer App Ever: Greek Salad Bites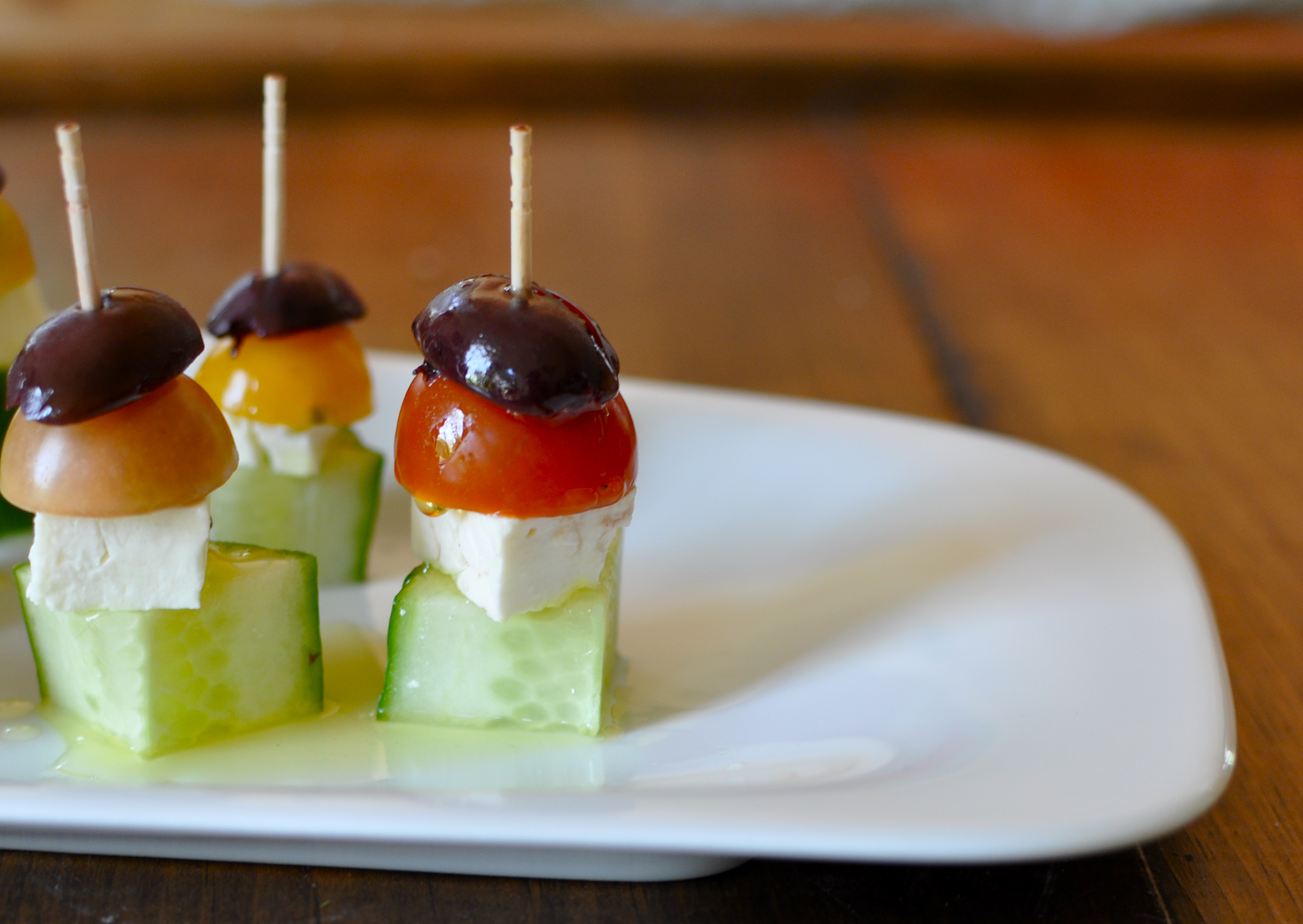 I'm always looking for easy appetizers to throw together for an impromptu gathering. Inspired by PartySugar's scrumptious caprese skewers, I decided it was time to test out a Greek salad skewer. All it takes is a quick chop of ingredients and in about 20 minutes, I had a plate full of these delectable bites. The key is to make sure you have the right portion of each component — you don't want to overdo with the Feta or olives. A quick drizzle of olive oil and voilà, the easiest, freshest, and most flavorful killer app ever. It will surely impress your guests so keep reading for the simple recipe.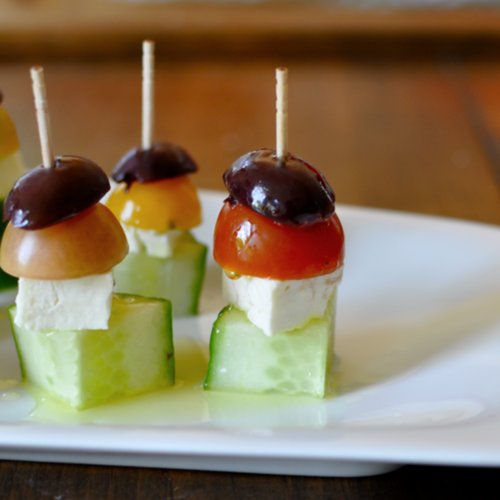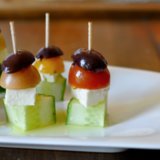 Ingredients
One-quarter English cucumber
Kosher salt and freshly ground black pepper
1/4 lb. feta cheese, cut into 16 small cubes
8 pitted Kalamata olives, halved
8 ripe grape or cherry tomatoes, halved
2 Tbs. extra-virgin olive oil
Directions
Cut four 1/2-inch-thick diagonal slices from the cucumber and then quarter each slice. Set the cucumber pieces on a large serving platter and season with 1/4 tsp. each salt and pepper.

Top each with a piece of feta and then an olive half. Stab a toothpick through a tomato half and then thread through one of the cucumber stacks, pushing the toothpick down to secure it. Drizzle with the olive oil, sprinkle with some more black pepper, and serve.

Serves 4-6.
Information
Category

Finger Foods, Appetizers
Have an easy appetizer in your recipe arsenal? Share it with us in YumSugar Community and we might just feature it on the site.