Cinco de Mayo! Healthy Enchiladas Recipe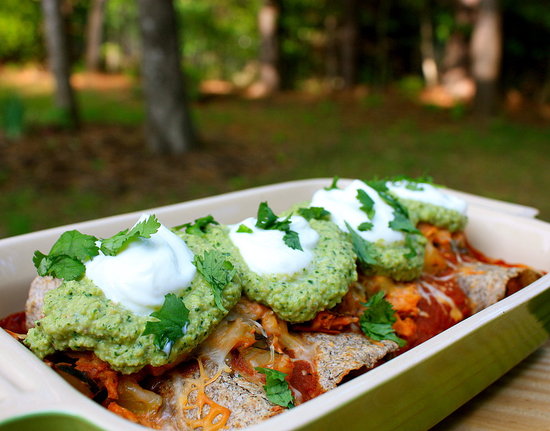 If you've never made homemade tortillas, try them!  We've packed some superfoods into ours today with the spelt and chia seed flours, but you could certainly use whole wheat or all spelt flour as noted below.  A whole wheat/quinoa flour combination is another one of our favorites.
This recipe has several components, but comes together quickly.  Start to finish, it took us an hour--including washing and chopping the veggies and sneaking several spoonfuls of the edamame guacamole straight from the food processor...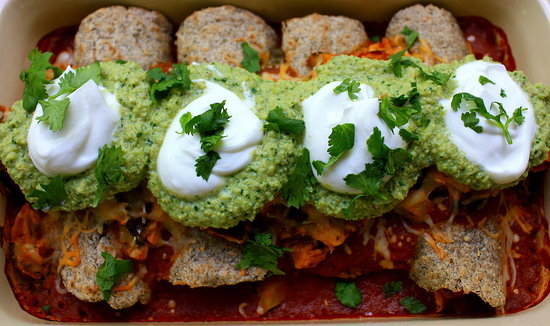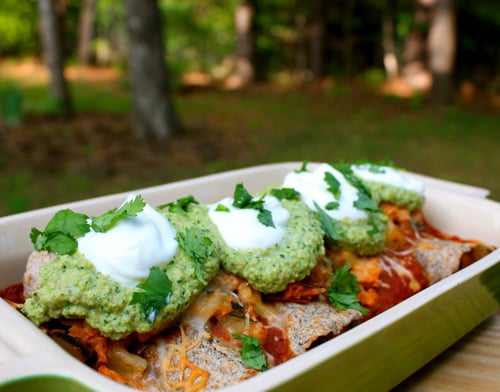 Cinco de Mayo! Healthy Enchiladas Recipe
Ingredients
Healthy Enchiladas
makes four small enchiladas (entire recipe can be easily doubled)
To assemble this dish you'll need:
Spelt-Chia Tortillas (recipe below)
Turkey Enchilada Filling (recipe below)
Your favorite enchilada sauce
1/4 cup of 2% Mexican Blend shredded cheese
Edamame Guacamole (recipe below)
Fage 0% Greek Yogurt for topping
Directions
Preheat oven to 350 degrees. Place a thin layer of enchilada sauce in the bottom of a small baking dish. Next, place a small amount of filling into each tortilla and roll then place each roll seam side down into the baking dish.  Pour enchilada sauce over rolled and stuffed tortillas then top with cheese and bake for about 25 minutes.  Remove from the oven and top each enchilada with a 2 tablespoons of edamame guacamole and a dollop of greek yogurt.
Spelt-Chia Tortillas
Information
Category

Poultry, Main Dishes

Cuisine

Mexican