Spiced Scallops with Balsamic-Braised Cabbage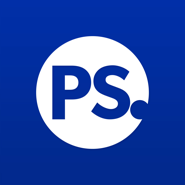 Spiced Scallops with Balsamic-Braised Cabbage
Adapted from Epicurious
Ingredients
1 tablespoon and 1 teaspoon olive oil
1/2 head red cabbage, cored and thinly sliced (about 1 1/2 cups)
1 bay leaf
1/2 cup water, divided
2 teaspoons white wine (optional)
1 tablespoon and 1 teaspoon balsamic vinegar, divided
1/4 teaspoon ground cumin
1/4 teaspoon ground turmeric
3 pinches ground nutmeg
1 pinches ground cloves
6 large sea scallops, tough ligament removed from side of each if attached
Directions
Heat tablespoon olive oil to 12-inch skillet over medium. Add cabbage, bay leaf, and salt and pepper to taste.
Stir in 1/4 cup water and one tablespoon of vinegar. Cover and simmer, stirring occasionally, until cabbage is tender, 10 to 15 minutes. Transfer to a platter and cover to keep warm.
While cabbage simmers, make the spice mix by combining spices in small bowl. Rinse scallops and pat dry. Season top and bottom with spice mixture.
Deglaze cabbage skillet with a teaspoon of white wine and add one teaspoon of olive oil. Sauté scallops, turning once, until golden brown and just cooked through, about 5 minutes total. Place on plate.
Add remaining 1/4 cup water, teaspoon of vinegar, and teaspoon white wine to skillet and boil, stirring, until slightly thickened about 1 to 2 minutes. Add accumulated scallop juices. Place scallops on bed of cabbage and pour sauce over scallops and cabbage.
Information
Category

Main Dishes