Adele's "Mum Bob"
If This Is What "Mom Hair" Looks Like, Adele Just Convinced Us to Try It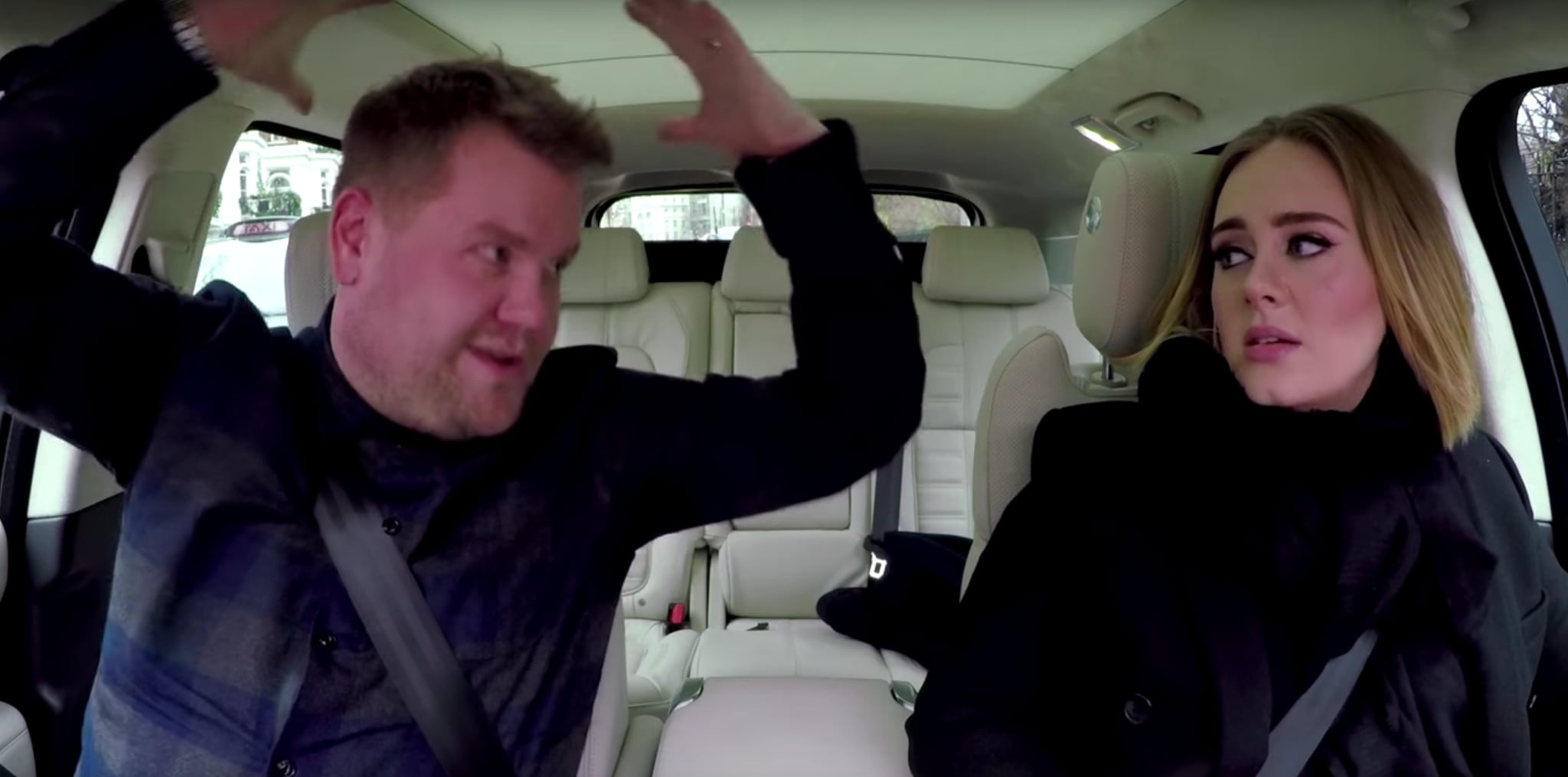 If you have yet to see Adele's Carpool Karaoke session with James Corden, stop what you're doing and watch it right now. If you have viewed it, you know that in the hilarious 15-minute clip, Adele blessed us with her flawless pipes as she effortlessly belted out some of her tunes, including "Hello."
Not only did we learn that she has some serious rap skills after she perfectly recited Nicki Minaj's classic "Monster" verse, we also discovered that she might be having second thoughts about her new shaggy lob.
Adele expressed slight worry that her new haircut looks like a dated "mum bob." We totally understand the doubt that comes with trying out a new look, but we're pretty sure the singer's fears are unfounded. She admitted that her shorter style is easier to manage than sporting wigs and her signature bouffants, making it the perfect style for the young mom.
That said, though she is a new mother, this trendy cut is anything but matronly. If her style is what she calls a "mum bob," we're making an appointment with our stylist, stat — because we want one, too. Considering how amazing she looks, we're expecting to see a lot more fans copying her style in 2016.
Tall Image Source: Getty / Raymond Hall