Aimee Song's Festival Beauty Tips
What Blogger Aimee Song Carries With Her to Music Festivals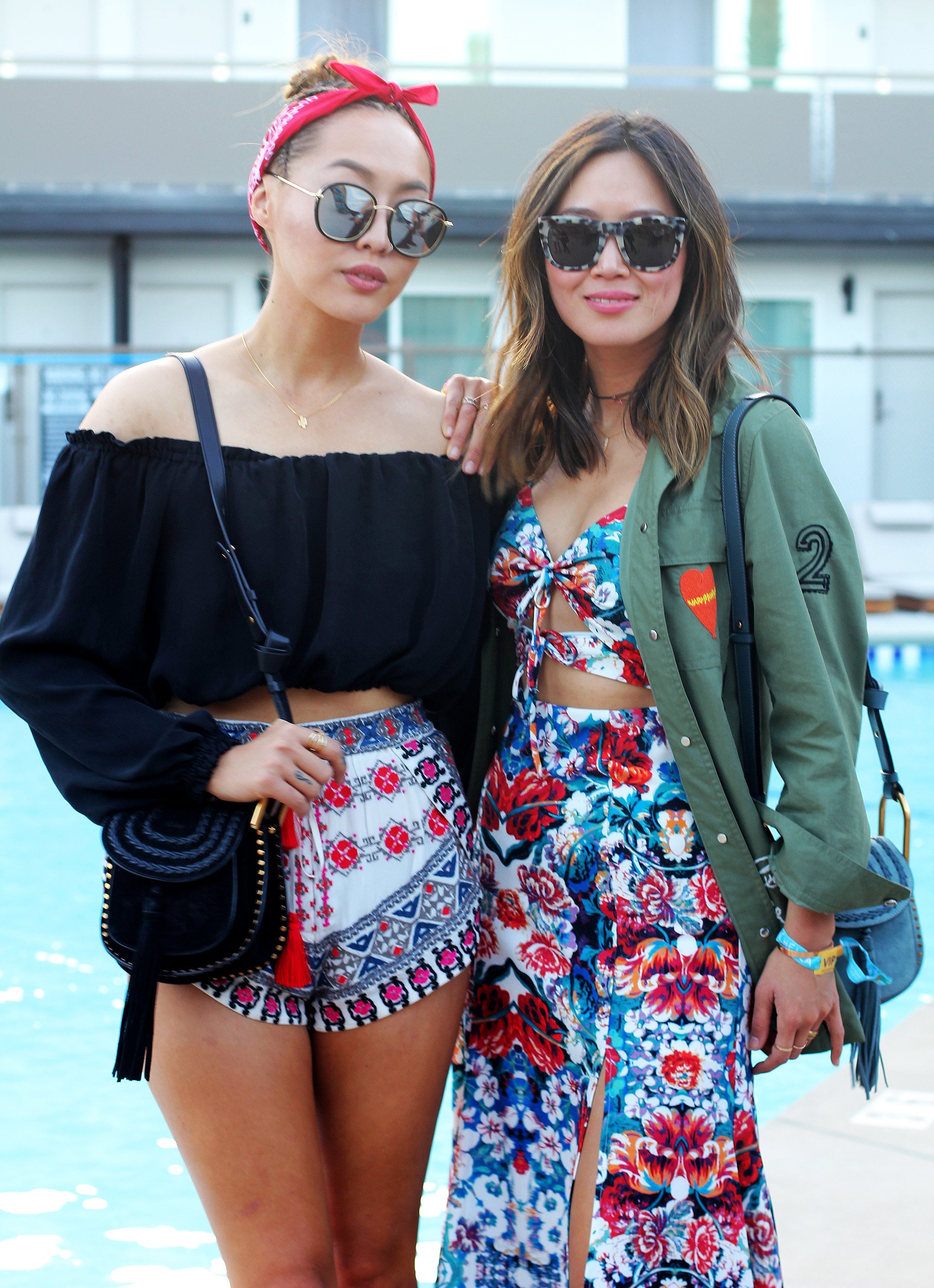 You won't catch Los Angeles-based style blogger Aimee Song hoofing it around the festival grounds with a huge backpack filled with beauty products — she embodies that California-cool aesthetic to a T and knows how to pack light. After recently scoring a high-profile beauty deal with Laura Mercier (she's the first digital influencer to join the cosmetic line as an ambassador), we became even bigger fans of Aimee's. We caught up with the style boss at the Revolve x Moët Coachella kickoff party and chatted beauty trends.
"I don't do a lot of makeup, but I always carry this Laura Mercier cream palette," she said, pulling it out of her green suede Chloé bag. "I wear the radiance primer and bronzer for touch-up, and instead of lipstick, I use their cheek stick." And because no fashion girl can leave home without perfecting her brows, she carries something for that too. "I have the Glossier Boy Brow Gel — I like it a lot."
Aimee's sister, Dani Song, a style star in her own right with a massive social following, was also at the party, sporting braids pulled into a high pony. No surprise that braids are Aimee's favorite hair trend right now. "I love that people are being creative; there is so much you can do with braids," Aimee said. "You [wear] a braid for two days, and then the last day let it all out."
While Coachella weekend one has officially wrapped, Aimee's tips can help you pack if you're going to weekend two or another Summer festival. Keep it light, and don't forget the brows!
Image Source: POPSUGAR Photography / Lisette Mejia