Alya Skin Pink Clay Mask Review
A Pink Clay Mask Cleared My Face Overnight — Here's What to Know About the Miracle Ingredient
As POPSUGAR editors, we independently select and write about stuff we love and think you'll like too. If you buy a product we have recommended, we may receive affiliate commission, which in turn supports our work.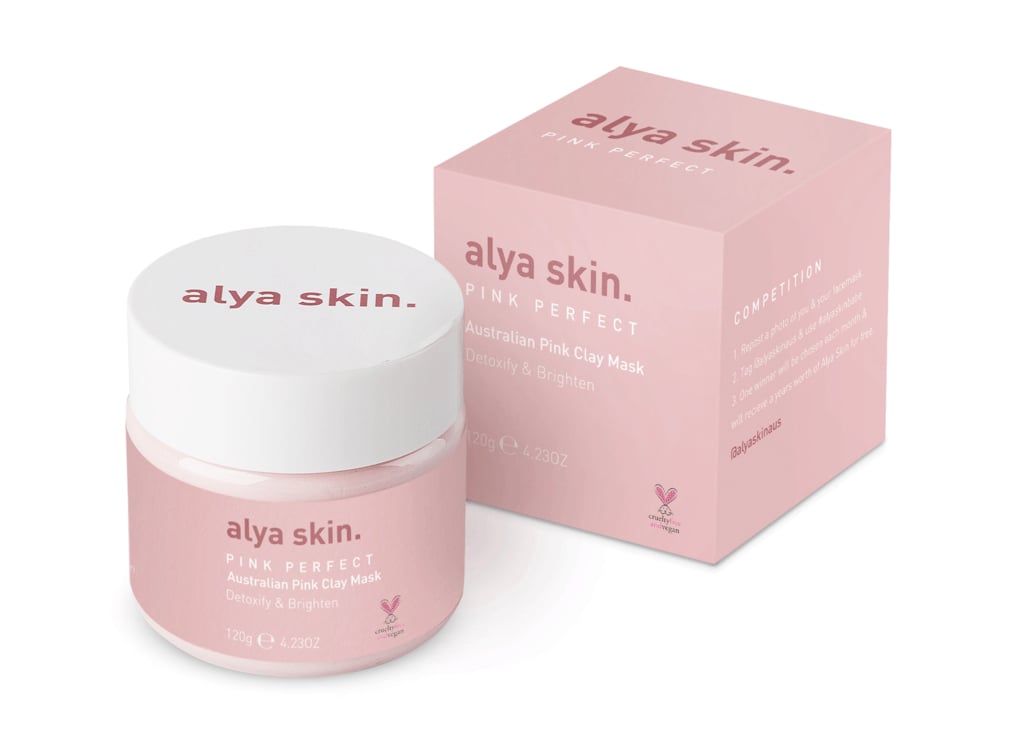 Like most of the internet, I was completely (and somewhat shamefully) won over by millennial pink last year. What began as a shade I didn't even like took over my apartment decor and wardrobe faster than I could stop it. But then, lavender came around, and I was hopeful that the pink spell would finally be broken. Little did I know that one (almost millenial) pink skincare product would convince me that I was very, very wrong.
If you're exceptionally well-versed in Instagram's indie beauty brands, the name Alya Skin may sound familiar. But if it doesn't, allow me to help you get acquainted. With over 40,000 followers and a feed chock-full of skincare selfies, this Australian-based brand has quickly built itself a cyber fanbase. Its first (and, as of right now, only) product is the Australian Pink Clay Mask ($40), which is made from ingredients like kaolin clay, aloe vera, pomegranate, and witch hazel. In addition to bringing "balance, energy, and life to your skin," the formula claims to tighten pores, help reduce acne and pimples, and extract "pollutants and nasties." Whew! Intrigued by the lofty list of claims, I was ready to get straight to masking.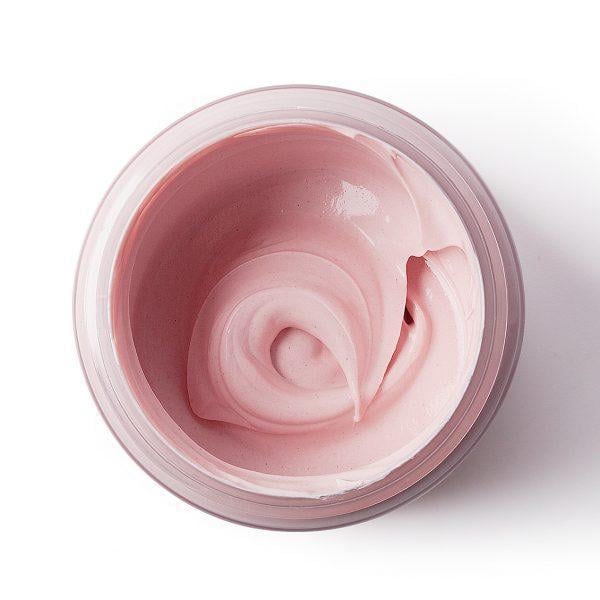 The past few weeks were as good a time as any for this Australian mask to prove itself. Thanks to New York's confused AF weather, my normally clear skin has been hanging on by a thread. Pesky underground pimples have been forming and clusters of whiteheads were decorating my cheeks. Even my freshly popped healing blemishes were an abnormally glaring shade of red. Hopeful that a new mask might be just what my skin needed, I applied an opaque layer of product onto a freshly washed face.
Similar to most clay masks, the thick formula tingled on my skin as it dried down, transforming the once-pale pink color into a matte white. After a quick 10 minutes went by, I washed it off with warm water, patted my face dry, and turned back to my bathroom mirror to assess the results. Right off the bat, my skin felt super clean and way more moisturized than expected. Clay-based, clarifying formulas can tend to leave your face feeling parched and stiff, but truthfully, it felt more like I'd just used a gel-based face wash instead of something meant to detox. Pleased with the results so far, I topped it off with my favorite Belif Aqua Bomb Moisturizer ($38) and went to bed.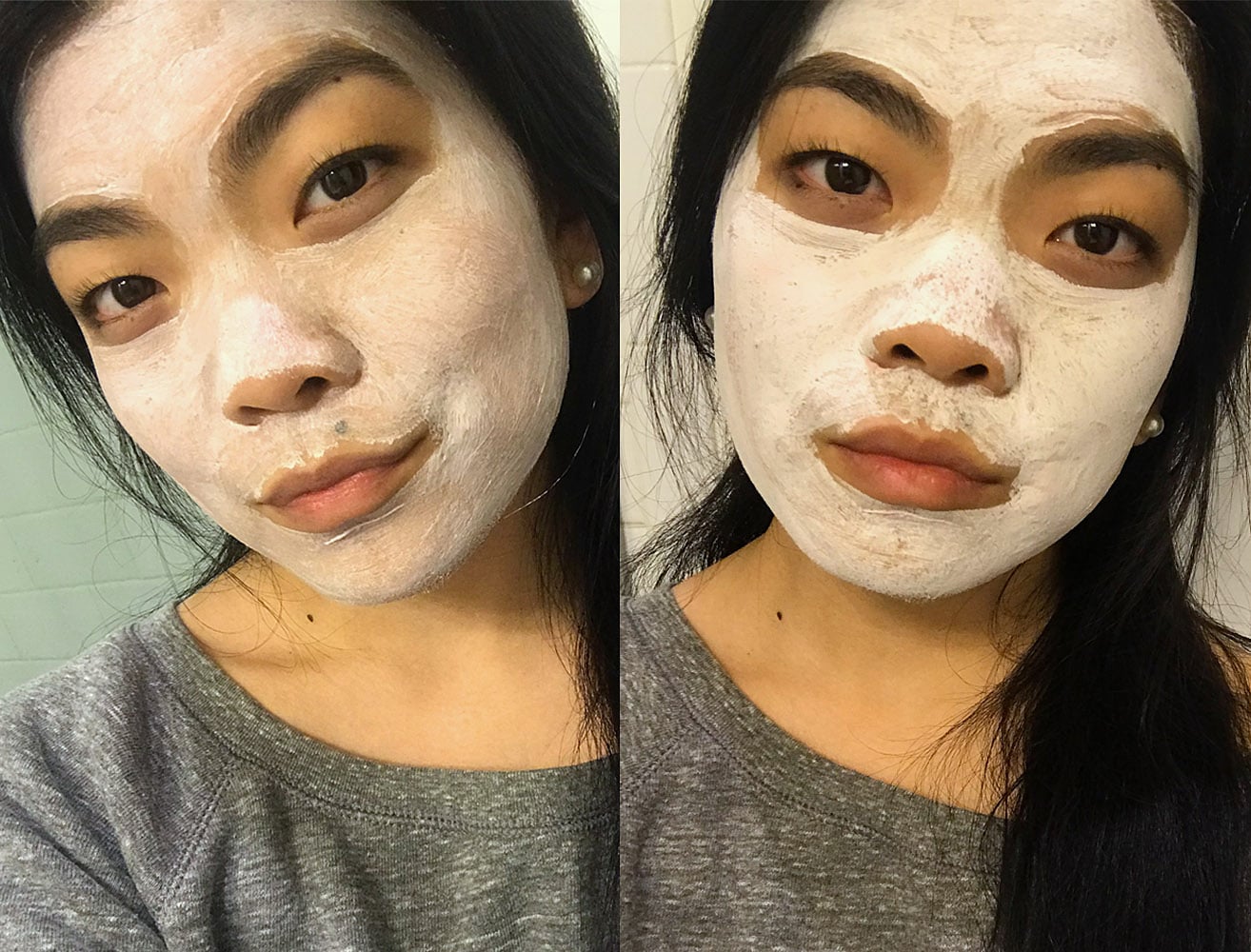 The next morning, I was shocked to find that my skin looked noticeably different than it did the day before. My underground pimples felt flatter, those clusters of whiteheads were less dense, and the bright red spots looked significantly more muted. Yeah, an Instagrammable pink mask did that. And it's continued to do that every time I've used it.
So why did this mask work so damn well? Ironically enough, the answer lies in the very thing that makes it my "favorite" shade of pink: kaolin clay, aka Australian pink clay. This naturally sourced ingredient is a combination of red and white clays, which create an effective, well-balanced formula when combined. Although it actively removes impurities and replaces them with nutrients (perfect for acne-prone skin!), it does so mildly and without stripping your natural oils, making it sensitive and dry-skin friendly, too. This explains why my face felt so surprisingly supple.
Well, it turns out that this mask wasn't just created for the sake of trends — and pink kaolin clay is as timely and fun as it is effective. It's now earned a regular spot in my multi-masking routine, and it just might do the same for you, too. Alright millennial pink, you win . . . for now.