Bali Body BB Cream Review
The 1 Product That Has Saved My Skin This Summer
As POPSUGAR editors, we independently select and write about stuff we love and think you'll like too. POPSUGAR has affiliate and advertising partnerships so we get revenue from sharing this content and from your purchase.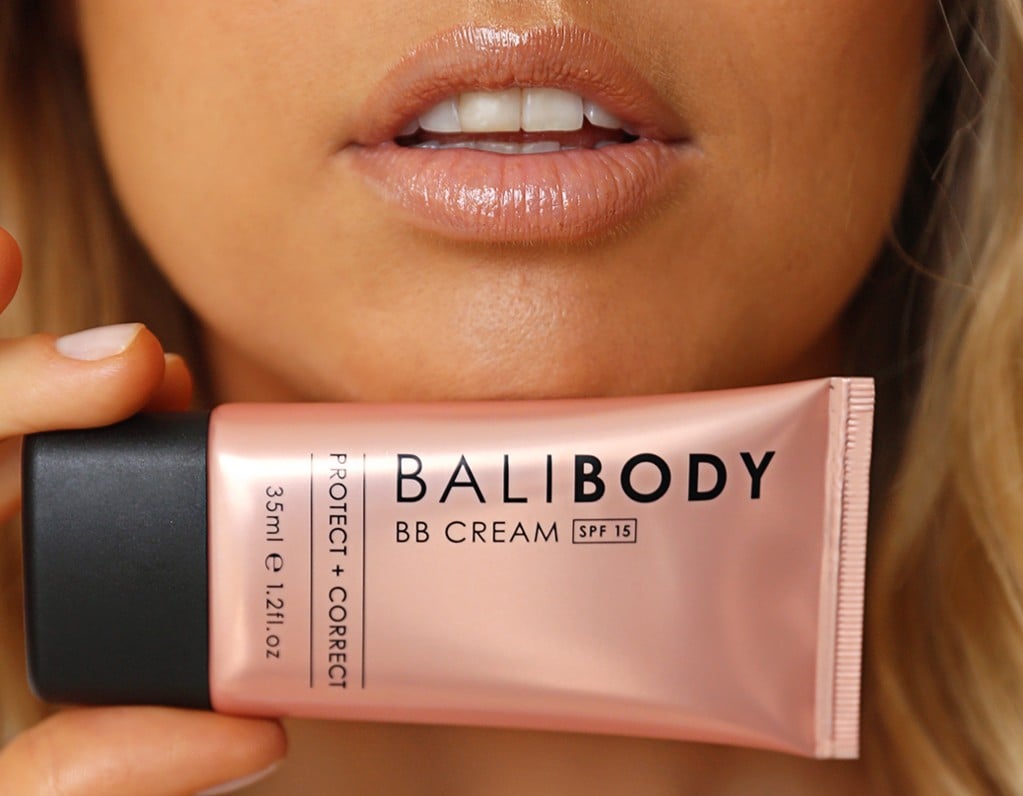 I am not made for temperatures above 75 degrees. As soon as mercury starts rising, you'll find me in the shade, my shoulders covered, sipping on a cocktail, and mopping my brow. Recent hot weather has essentially turned me into a puddle, and my beauty regimen has consisted of little more than frequent cold showers, messy topknots, and lashings of SPF.
I've always been low-maintenance when it comes to makeup, preferring to focus my attention on developing a skincare regimen that allows me to feel comfortable stepping out of the house bare-faced. This comes in handy in Summer, when the last thing I feel like doing is layering up concealer, foundation, and powder. But I still need a bit of help, and that's where Bali Body's BB Cream ($30) comes in.
I discovered the wonders of tinted SPF years ago, but do find that many of them are a bit thick and can cause breakouts. This product is designed to be layered, so although it's tinted, it doesn't give heavy coverage at all unless you use lots. My freckles show through, which I love, and it gives my skin a dewy finish with just a hint of light-reflecting tint (courtesy of mica, the same shimmery ingredient you find in highlighter and metallic eyeshadow). It's not a traditional BB cream in that it's not heavy and mattifying. It's a sheer, hydrating product that provides a fresh-looking "your skin but better" finish.
I've found myself reaching for this time and time again in lieu of my usual facial sunscreen for a slightly more put-together look this Summer. My only bugbear is that Bali Body has chosen to make the protection level SPF 15, and I don't usually wear anything below 30. However, the benefit of a lower SPF is that softer, silkier texture, and provided I top up during the day, I'm still getting all the protection I need given that I spend most of my time indoors or in the shade. This is not a product designed for sunbathing, though, and when I'm on vacation, I will probably save it for evenings, teamed with a slick of mascara and a sweep of bronzer for the perfect post-beach glow.