Before and After Acne Meme Response
Her Before-and-After Acne Photo Went Viral — Here's Her Response to Haters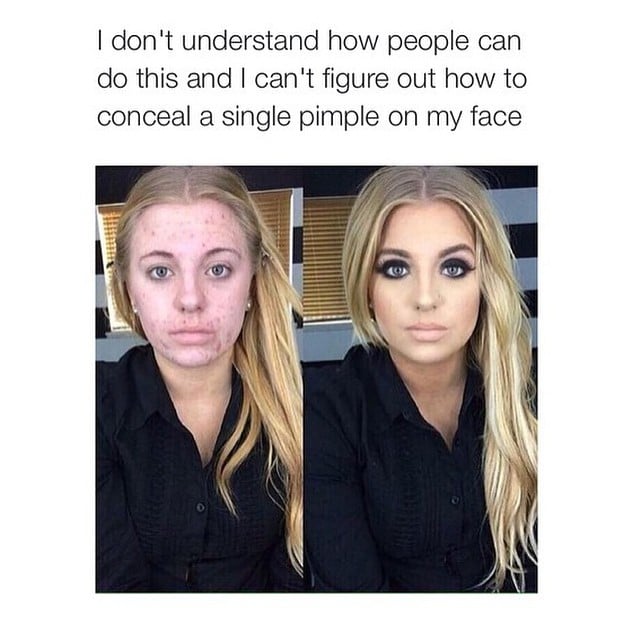 Image Source: Instagram
There are many famous memes that use photos of real people (Scumbag Steve, Good Girl Gina, and more), but few people stop to think about how those lives are affected in the midst of a quick laugh. College student Ashley VanPevenage was one of those who enjoyed Internet memes — that is, until she became one. After a makeup artist friend posted Ashley's before-and-after on Instagram, the image quickly went viral.
It started with a compliment from Twitter user @virtuallyvivi, which eventually became the meme above. But from there, it turned nasty, with websites using Ashley's photo in roundups of "ugly women" who "should be brought swimming on the first date."
After several months of putting up with the hurtful comments, Ashley finally took to YouTube to speak out against the haters, even calling out specific user names on social media. "I used to be entertained by many memes, but when it's actually you and you're dealing with all the harsh comments, it's a whole different story," she remarked. Though she initially felt hurt and embarrassed, she realized that those opinions don't matter. "Everyone should feel beautiful in their natural skin," she said. Feel empowered watching Ashley take down her haters.