Behati Prinsloo's Beauty Tips
Behati Prinsloo Reveals Her Off-Duty Beauty Secrets
Getting beauty tips straight from a supermodel herself is like striking gold. InStyle has the scoop on Behati Prinsloo's beauty regimen, as well as some of her favorite products.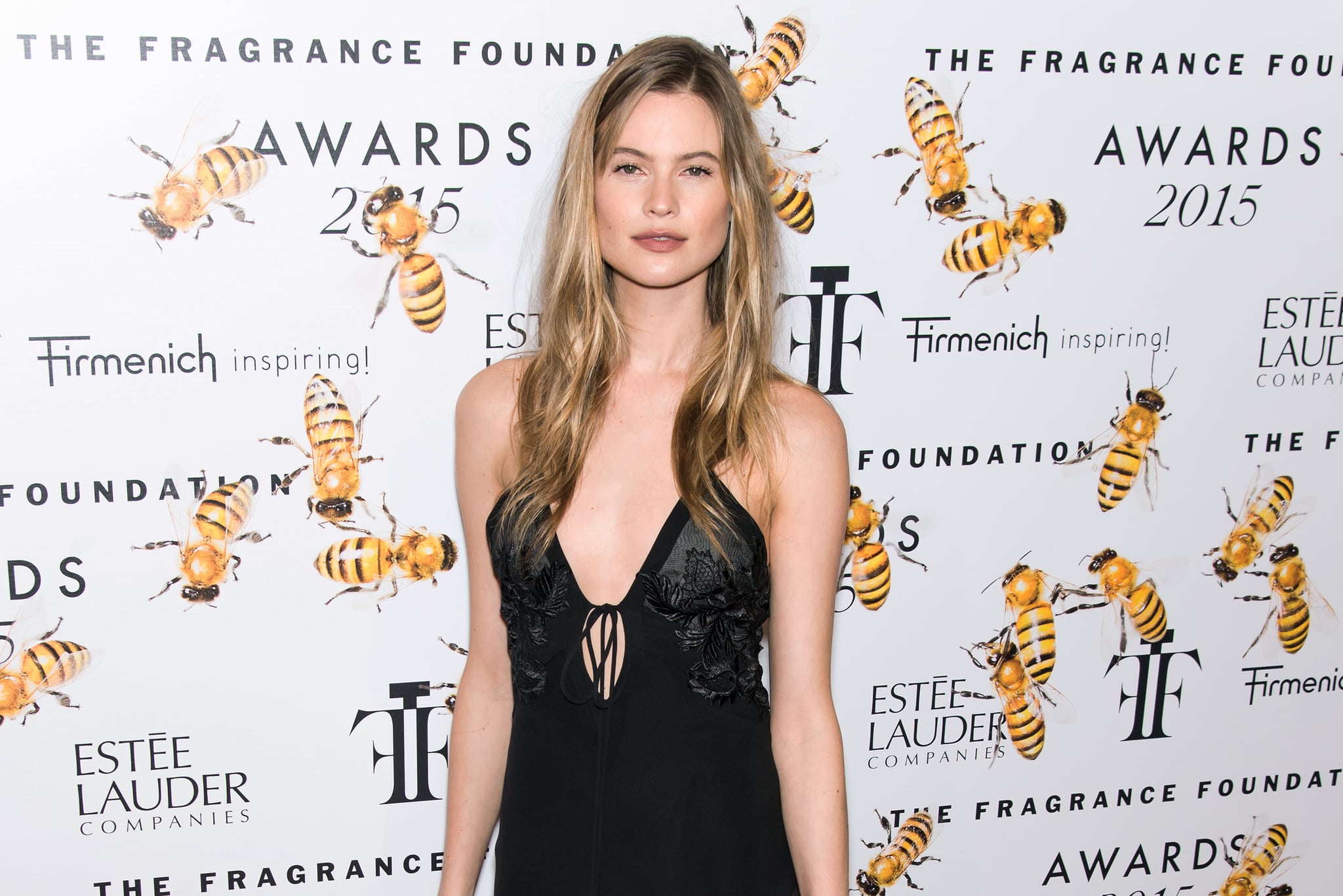 With her years of working both the camera and runway for brands like Chanel, Juicy Couture, Victoria's Secret, and Max Mara among many others, supermodel Behati Prinsloo has certainly picked up her fair share of backstage beauty tricks, but just like anything in life, it's a constant learning process. "I was always a tomboy growing up in Africa," the supermodel tells InStyle at the launch of Juicy Couture's new I Am Juicy Couture scent, of which she is the face. "I think I've learned a lot just from being in the industry in general, and I never really thought about what to put in my hair to get a perfect beach wave until I started modeling. People will use certain products on me, and I learn that way."
Though she prefers to keep her makeup pretty low-key in the real world, she incorporates a few of the hair tips she's learned in her daily routine. "I've found that the Oribe Surf Spray ($39) is the best for my hair, and it gets that beachy look," she says. The hot lights on set and runway makeup can take their toll on skin, so when she's off-duty, Prinsloo focuses on giving her complexion some TLC. "I just started using the Ling skin care products, so I'm obsessed with doing the whole three-step system," she says. "I also love RMS Beauty. For everyday when I'm not working, I'll use their concealer ($36). It's really light, so it looks like you aren't wearing anything, but you still look good. It's my go-to on my days off."
More from InStyle:
Genius: A Hair Tie Disguised as Jewelry
Mask Dark Circles With This Concealer Trick
How to Get Coverage Minus the Foundation