Belif Moisturizing Eye Bomb Review
Trust Me: There's a Reason This Eye Cream Is Now Sephora's No. 1 Seller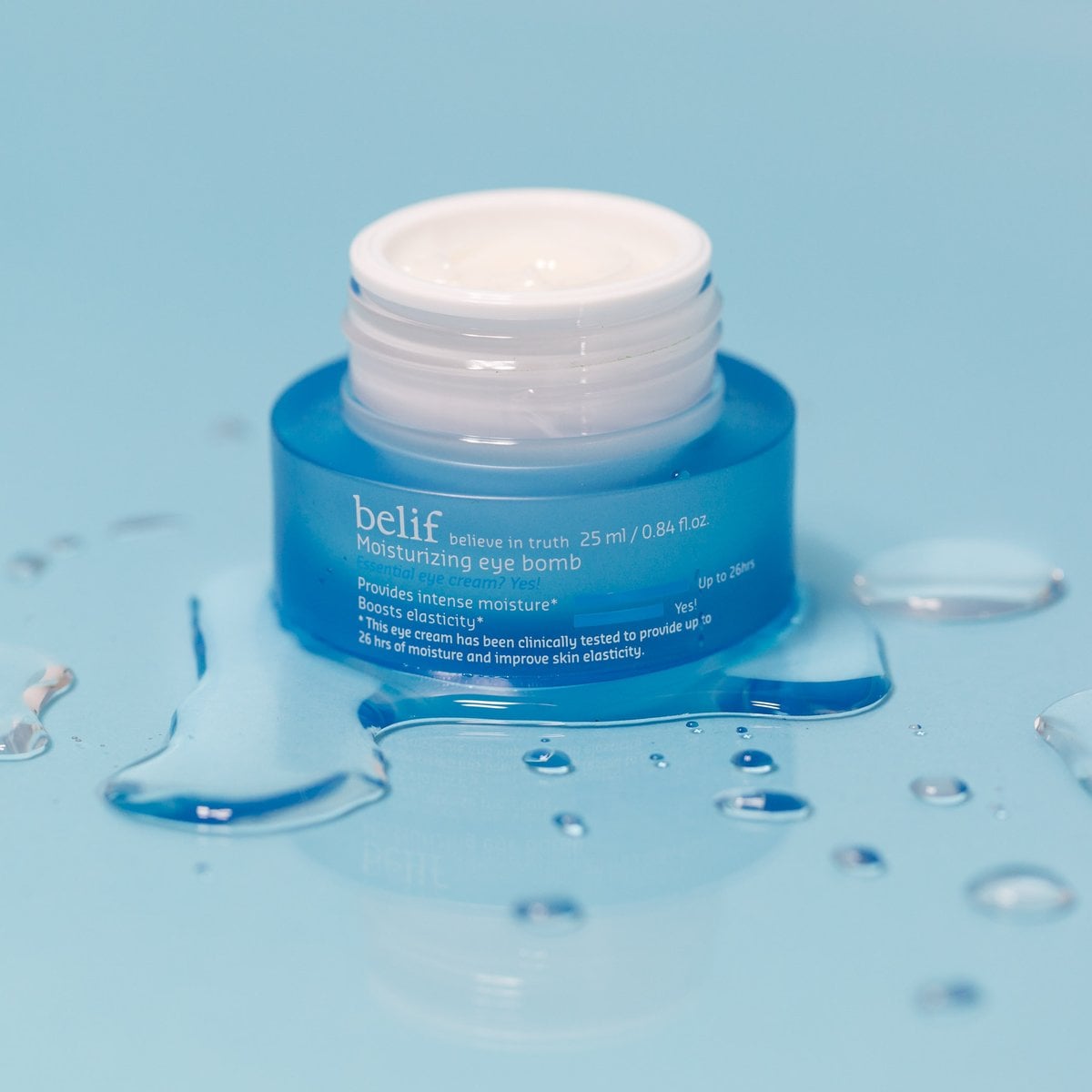 Some of you might gasp when I say this, but I used to skip eye cream. With no apparent eye wrinkles yet (the blessing of early-20s skin), I didn't feel the need for an extra skincare step when I was already using a night cream and serum all over. As a fan of Belif's cult-favorite True Cream Aqua Bomb, however, I knew I just had to give the new Moisturizing Eye Bomb ($48) a chance. Now, Sephora is reporting that it was the No. 1 selling eye cream on its website last week. Clearly, I was on to something.
It feels like a richer, thicker (but still airy!) version of the original cream that put the K-beauty brand on the map. It leaves a cooling sensation and immediately relieves my eyes of any irritation from makeup, rubbing, or tiredness. Thanks to plant ingredients like hydrating comfrey leaf and elasticity-boosting pennywort, this eye cream purportedly keeps moisturizing and firming skin up to 26 hours after application. I love it so much, I started slathering it all over my face for extra TLC, not just my eyes. (I had to stop doing that, though, for the sake of making the jar last longer!)
Belif launched the Moisturizing Eye Bomb for Sept. 2017. It already made its New York Fashion Week debut backstage at Prabal Gurung, where the likes of Gigi Hadid and Ashley Graham got prepped with it before makeup. That's another bonus: on top of working as an eye cream, it's also a stellar primer for makeup. I've noticed when I use Eye Bomb and let it sink in before applying concealer, it goes on smoother than ever and leaves a totally natural finish. No caking, no flaking.
Convinced yet? Go ahead; join the bandwagon over at Sephora.