Best Hair Brush on Amazon
This $3 Hair Brush Is Going Viral on Amazon — Find Out Why Customers Are Obsessed
As POPSUGAR editors, we independently select and write about stuff we love and think you'll like too. If you buy a product we have recommended, we may receive affiliate commission, which in turn supports our work.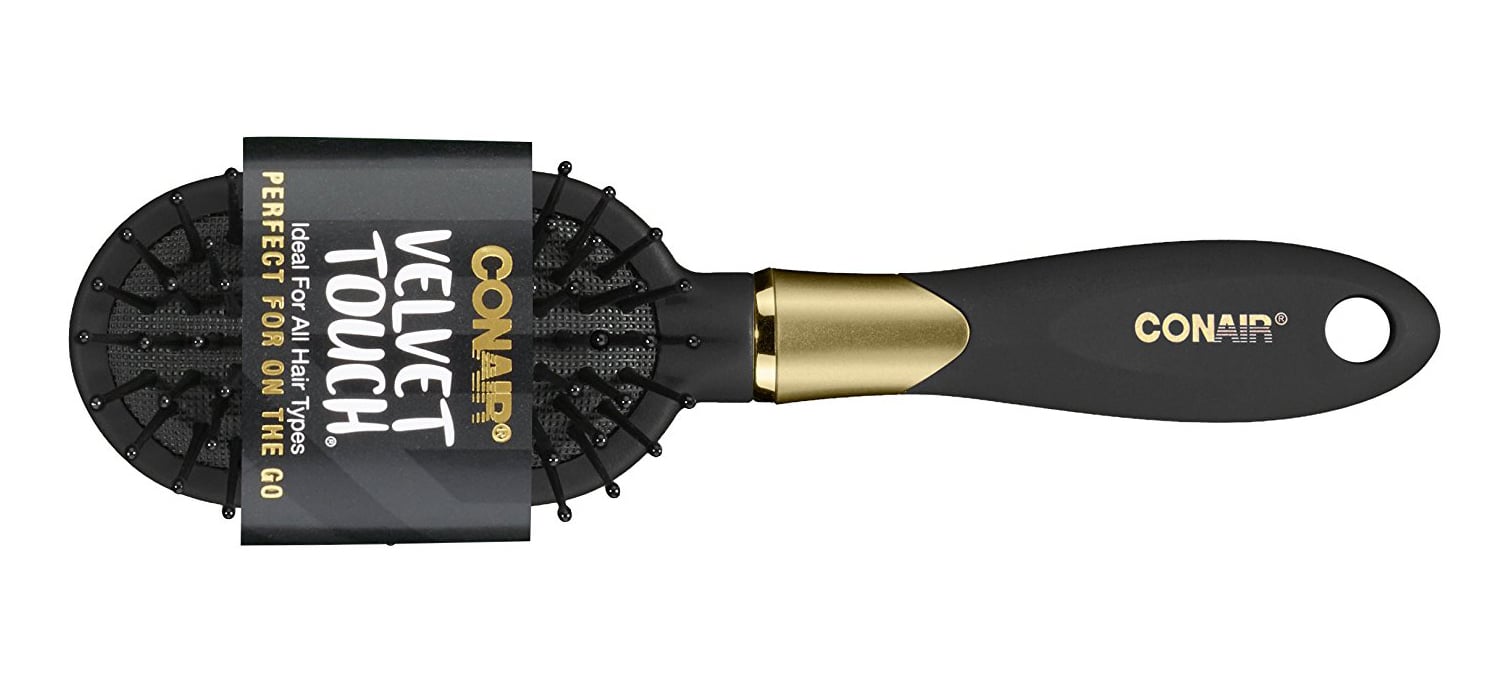 Finding a good hair brush can be difficult; many of the quality options are quite expensive. That's why we were excited to hear about an affordable choice that's currently a bestseller on Amazon. Customers are loving this Conair Velvet Touch Hair Brush ($3). It currently has over 1,300 reviews, and 65 percent of buyers give it five stars.
So what makes this product so special? For starters, the handle has a soft, velvety texture that allows you to get a good grip. The ball-tip bristles on the brush will detangle your strands without snagging or pulling at them. It works for wet and dry hair, so you can use it whenever you want. The biggest plus is that it's effective while being gentle, so brushing your hair isn't a big pain.
"I spent over four decades trying brushes for my super fine, thin, and long hair that do not tear my few precious strands," one reviewer said. "Who would have thought that an inexpensive brush would work better than all the others? When I awaken my hair is a jumbled mess. With this Conair brush I did not feel one tug. It is amazing! I'm ordering another one."
Add this brush to your cart the next time you're doing an Amazon haul — your locks will thank you.