Best Scrunchies on Amazon
Attention '90s Babies: You Can Get 20 Scrunchies For $10 on Amazon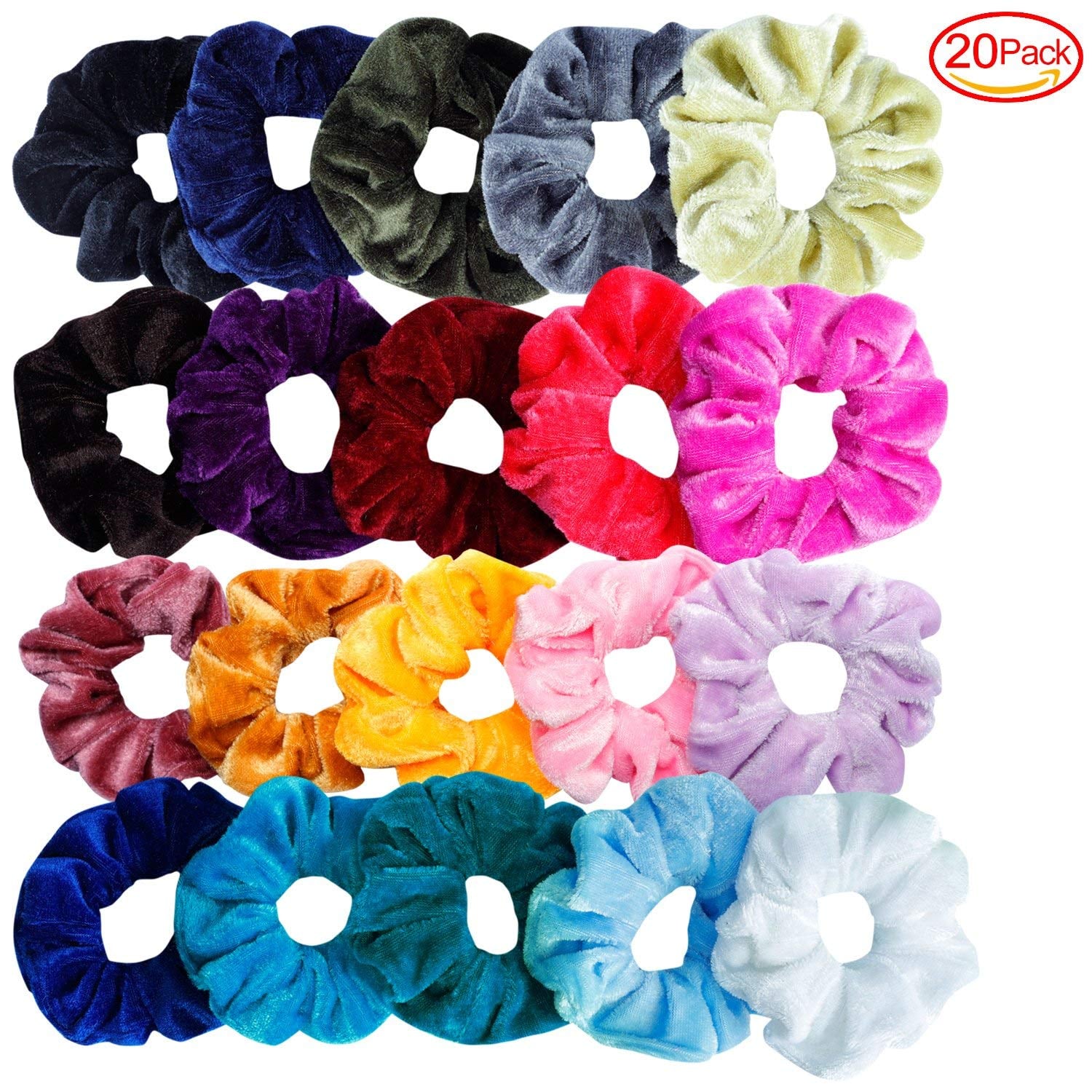 As a baby of the '90s, my hair accessory choices were solely based around scrunchies in every color and pattern. All I dreamed of was to own enough hair clouds to match every outfit I owned, like my friend Vanessa's older sister. Alas, I only had two: a multihued leopard print and a tie-dye variety.
Now that I am of product-buying age and aspire to imitate Ruth Bader Ginsburg in every way possible, my love of the hair accessory has returned with a vengeance. When I saw that I could purchase a pack of scrunchies for only $10, I almost called Vanessa's sister myself to alert her to this great deal.
The Mandydov 20 Velvet Assorted Color Scrunchies ($10) include pastel, jewel-toned, and florescent scrunchies in every color of the rainbow so you'll always look as fly as Kelly Kapowski at Bayside High School. In addition to the incredible variety in the pack, the set has 4.5 stars on Amazon, with incredible reviews commenting on how soft and durable the scrunchies are.
Considering my hair accessory wardrobe will soon be fully stocked, I plan on living out my '90s hair dreams with some cute premillennium hairstyles.