Source: POPSUGAR Photography / Dean Lipoff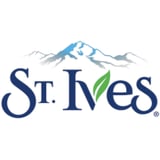 Make today a #ScrubDay. We've partnered with St. Ives to show you the proper steps to take for beautiful, glowing skin. Plus, you can shop the scrubs directly below — just click on the links and your shopping cart will appear!
Cleansing your face daily is one of the most important skin care steps you can do for yourself. Whether you're prepping your face for a smooth makeup application in the morning or rinsing away buildup in the evening (or both), it's important to strike the right balance between a gentle touch so you don't irritate the skin and firm pressure so your face gets the cleanse it needs. So, how exactly do you do this? Do you cleanse before exfoliating, or the other way around? What about using hot water vs. cold water? Ahead, we break down the essential steps to properly washing your face, from the products you should be using to the order you should be applying them to the appropriate water temperature when rinsing. Here are five steps for a cleaner and glowing face.