Best Wig on Amazon
I Found a Realistic, High-Quality Blond Wig For Halloween, and It Only Cost Me $13
As POPSUGAR editors, we independently select and write about stuff we love and think you'll like too. If you buy a product we have recommended, we may receive affiliate commission, which in turn supports our work.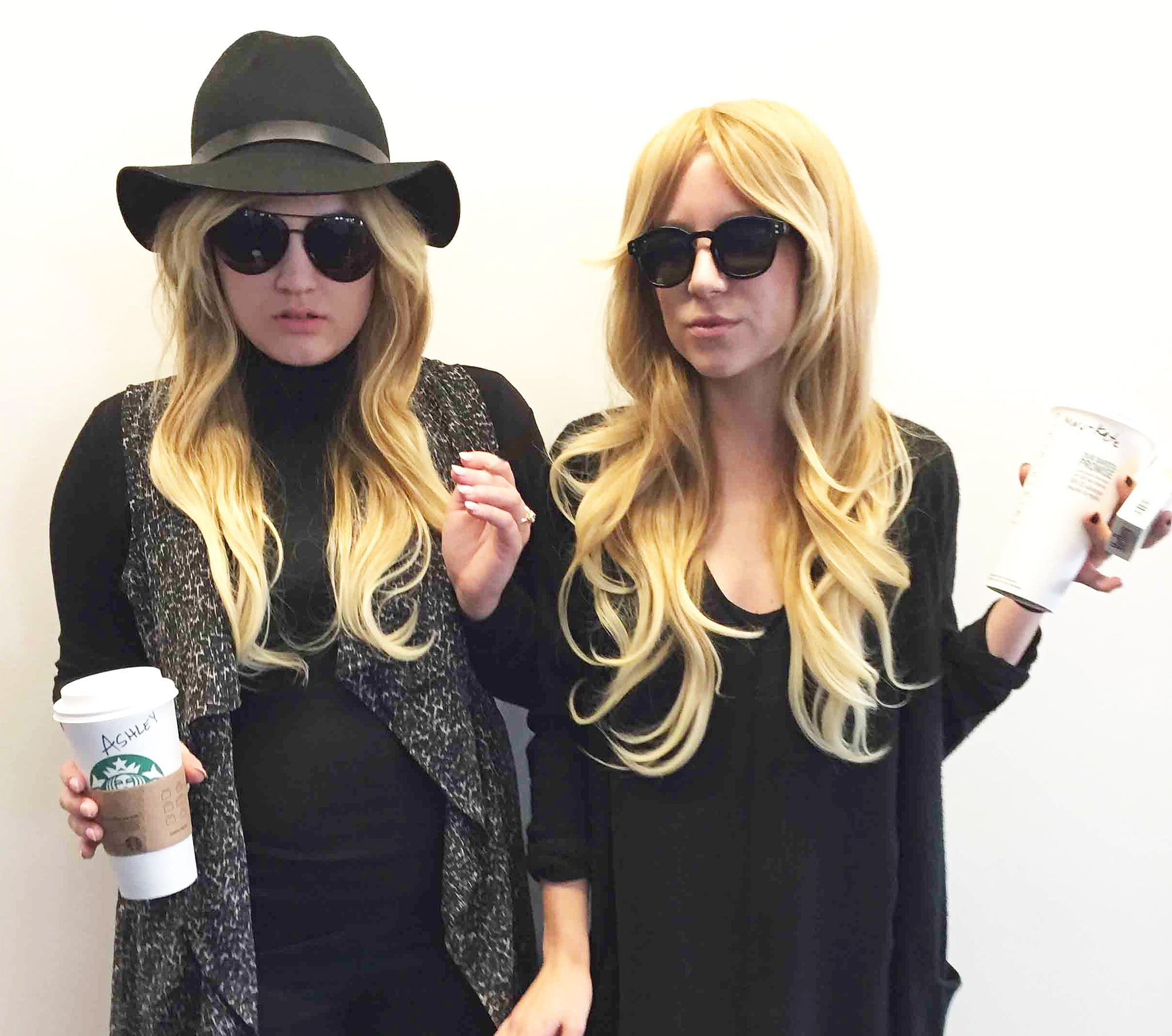 For Halloween last year, my coworker and I were dead-set on being Mary-Kate and Ashley Olsen for our office party. I went to every costume store in the area to find us the perfect wigs, but they were all terrible and incredibly fake looking. The options were knotty, were too shiny, and didn't fit my head well. One friend suggested that I look on Amazon, which is where I found the MelodySusie Cosplay Blonde Curly Wig ($13). With such a low price, I figured it was worth the risk to purchase the online pick.
When it arrived, I was totally shocked by the packaging and quality of my order. It came neatly folded in a box along with a wig cap and metal comb. The wig itself has two adjustment straps inside, which can be intertwined to a fixed position to suit different head sizes. When I put it on, it easily slid over my head. The hair itself was smooth and glossy, but not artificial looking. I trimmed mine a bit to more closely match Ashley Olson's haircut, while my coworker Hilary kept hers long.
I wore the wig for eight hours without having to fidget with it. The metal comb came in handy — it easily detangled my fake strands. The look of the wig is also very versatile — you could be Cersei Lannister (pre-haircut), Elle Woods, Luna Lovegood, Regina George, Barbie, and more. The wig also comes in red, blue, purple, and pink, so the possibilities are truly endless. If you're looking for a good wig this Halloween, you won't be disappointed by this one.