Beyonce Braided Headband Crown Hairstyle | 2014
Ready to Obsess Over Beyoncé's Braided Headband Crown?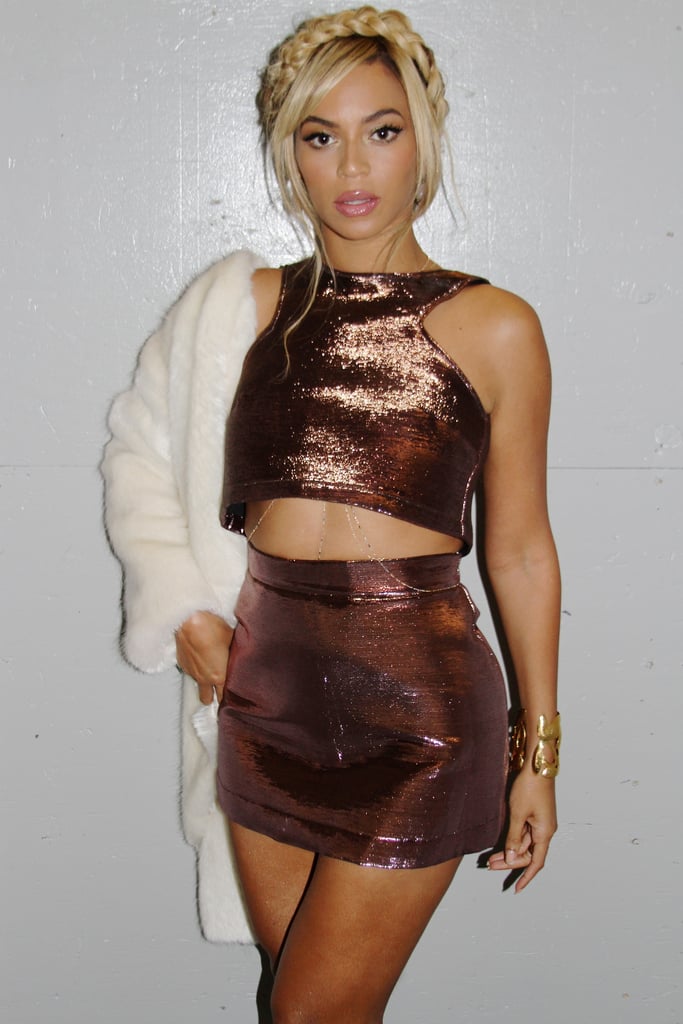 We now interrupt our Valentine's Day stories and New York Fashion Week recaps, to take a moment and admire Beyoncé's perfection. She revealed this photo of herself on her Tumblr iam.beyonce.com, in which she's wearing her now-long locks in a thick braided crown with sleek strands effortlessly falling out around her face. Her skin is flushed with bronze, eyes rimmed in a gold, metallic shimmer with the longest lashes accentuating her brown peepers. Her lips are glossed in a bubblegum pink that looks sweet and flirty instead of Barbie-like. Beyoncé can make anything look cool, but we want to know what you think!