Blonde Hair Maintenance Tips
The Lazy Girl's Guide to Maintaining Blond Hair
As POPSUGAR editors, we independently select and write about stuff we love and think you'll like too. POPSUGAR has affiliate and advertising partnerships so we get revenue from sharing this content and from your purchase.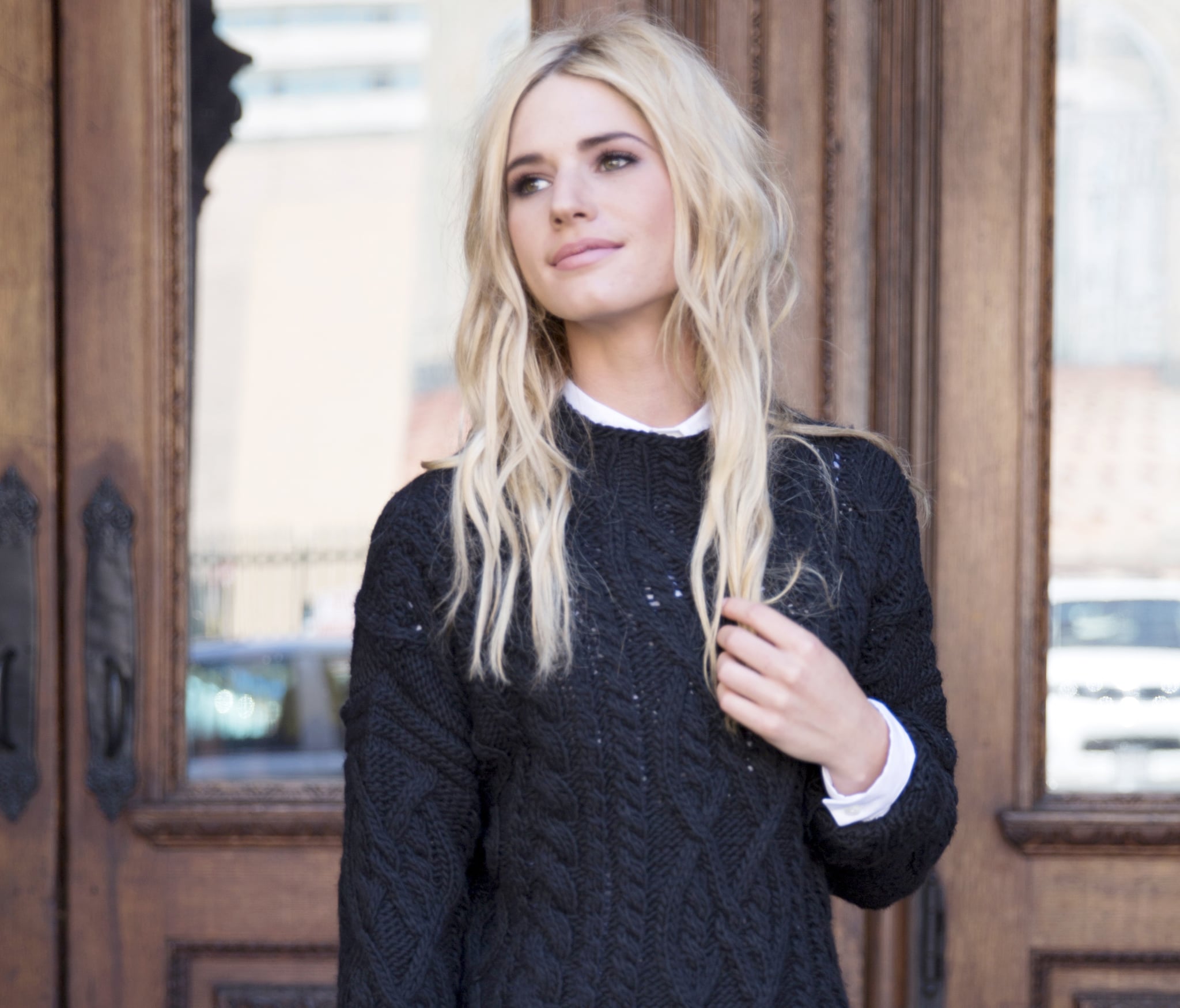 My struggles with maintaining my blond hair color have been exhaustively documented in numerous articles here on POPSUGAR Beauty. I've struggled for the better part of a year as I sought a simpler way to keep my brown hair blond. But I haven't been happy; nothing I've tried has simplified my time-consuming and expensive routine.
So I sought out the advice of expert George Papanikolas, the Matrix SoColor celebrity stylist who has enhanced the locks of Gigi Hadid, Hannah Davis, Hailey Baldwin, and many more stars.
It's safe to say the man knows color. In just five minutes, he talked me down. Going — and staying — blond doesn't have to take too much work, he assured me. George gave me a few tips that will benefit everyone and anyone who has struggled with staying blond without putting in endless effort.
Shampoo less often.
Water and shampoo, according to George, can wash away that color you worked so hard on. To keep your color vibrant, George says, "the answer is simple: wash your hair less often." He recommends just two or three times a week.
Especially after you get your hair colored.
After visiting the salon, wait two whole days before shampooing. George says longer is actually better, like three or four days, so the color can properly set.
Dye strategically.
Instead of doing a full head of color, which is very hard to maintain, stay within a few shades of your natural color and opt for strategic placement to accent your cut rather than all-over color.
Use color-specific shampoo and conditioner.
George says it actually is important to use a product formulated for dyed hair in your shade. There are many toning shampoos for blondes, and George is partial to Matrix's Total Results Hello Blondie Shampoo ($22).
Protect your color during the Summer.
If you take your blond hair into chlorine-treated water, make sure to use a protective leave-in conditioner to prevent the chemicals from affecting your dye. Or just wear a swim cap!
You can get away with only highlighting your hair four times a year.
To keep your upkeep to a minimum, opt for delicate highlights spaced out at the root area for what George calls "softer regrowth." He recommends hand-painted balayage highlights because they grow out well.
Image Source: POPSUGAR Photography / THEM TOO