Britney Spears Brown Hair 2014
Did Britney Spears Go Brunette Again?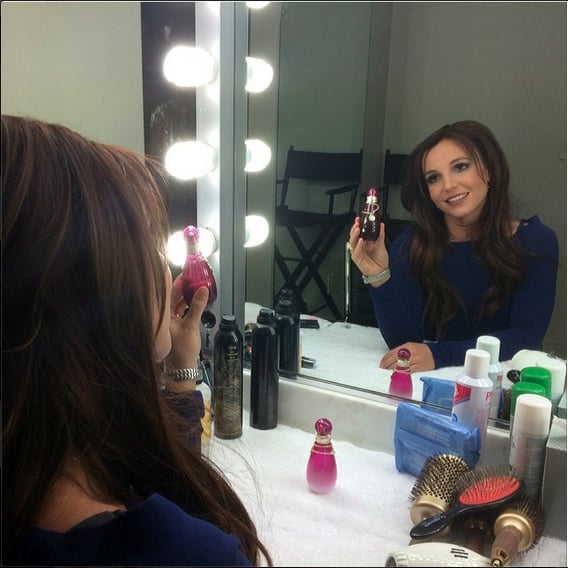 Britney Spears is somewhat of a hair chameleon, so we weren't so surprised by her latest Instagram snap! The singer posed with a bottle of her new perfume, Fantasy Remix, sporting a dark hairstyle. Now, we've seen Britney adopt the darker hue before, but something's telling us her new color might not be permanent. Her Fantasy Remix fragrance comes in two remixes, naughty and nice, so perhaps Britney is just indulging in her darker side. Regardless of whether the brown hair is real or fake, we want to know — are you a fan?