Butt acne: treatment tips and solutions
Bum Deal: How to Rid Your Bottom of Blemishes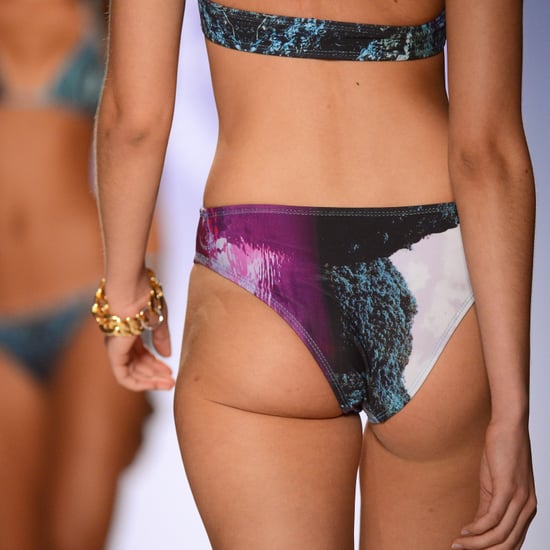 We love talking about lipstick, hair, and nails, but sometimes we have to discuss the less-flattering topics, too, like finding pimples on your derriere. Nobody probably wants to admit it, but most of us have had a butt blemish in our lives. Don't fear the swimsuit, though. See how to get back to that smooth-as-a-baby's-bottom stage when you read more.
Like blemishes on your face, bum zits are caused by blocked pores or clogged follicles. There are a few things you can do to treat these pimples:
Exfoliate: A buffed bum is a happy bum. Simply giving your bottom a scrub with a washcloth will send you on your way, and a body scrub will help slough away dead skin cells. This won't get rid of existing bumps, but it should help prevent them in the future. Try Kate Somerville ExfoliKate Body Intensive Exfoliating Treatment ($65) to smooth things over.
Treat: Use a shower gel with salicylic acid, which keeps pimples from starting. Or if you don't mind a little mess, whip up one of these acne home remedy treatments in your kitchen. If you have recurrent bumps, consider a postshower spray such as Murad Clarifying Body Spray ($37), which delivers salicylic acid in a simple spritz. Of course, you can also use benzoyl peroxide cream as a spot treatment, too.
Change your underpants: Nylon underpants and too-tight thongs can trap perspiration, and while that shouldn't cause typical pimples, it can lead to irritation, including small bumps. So get out of the polyester thong already.
Try these tips and it won't be long until you have a clear rear.