Cheddar Bay Biscuit Lip Balm
Stop Everything: There's a Red Lobster Cheddar Bay Biscuit Lip Balm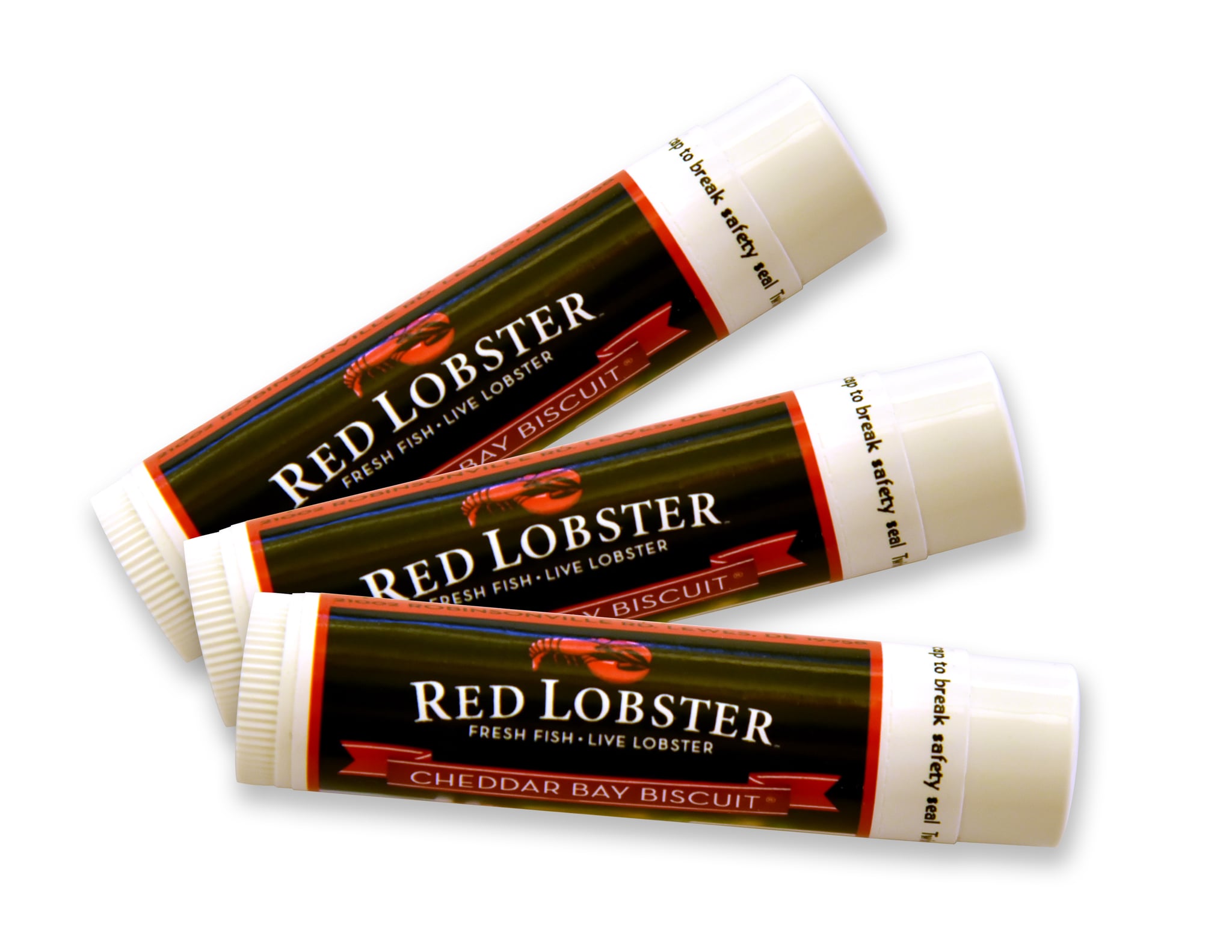 If you'll drive all the way to Red Lobster just to get some buttery Cheddar Bay Biscuits in your belly and then beg the waiter for a bag of them to go, you're about to lose your garlic-loving mind. The cult-favorite snack is turning 25, and the seafood chain knows just how to throw it the party it deserves.
Red Lobster is offering a once-in-a-lifetime experience of owning a limited-edition Cheddar Bay Biscuit-flavored lip balm. That's right, if you are one of the incredibly lucky winners, you'll be able to taste the delicious flavor of your beloved biscuits every time you apply it to your lips.
If you're itching to get your hands on one of these buttery balms, all you have to do is register for the Fresh Catch Club by 5 p.m. on May 8. When you receive your email on May 8, follow the instructions listed, and wait for Red Lobster to randomly select 250 winners to score lip balms as well as t-shirts, foam biscuits, and even magnets.
Not only does this lippie smell remarkably like the cheesy goodness of Cheddar Bay Biscuits, but the balm is also cruelty-free and all-natural, so you know the balm will become one of your favorites. Mark your calendars for May 8 — and may the odds be ever in your favor.
Image Source: Courtesy of Red Lobster