Cinco de Mayo-Inspired Beauty Recipes
5 Cinco de Mayo Ingredients Remixed For DIY Hangover Beauty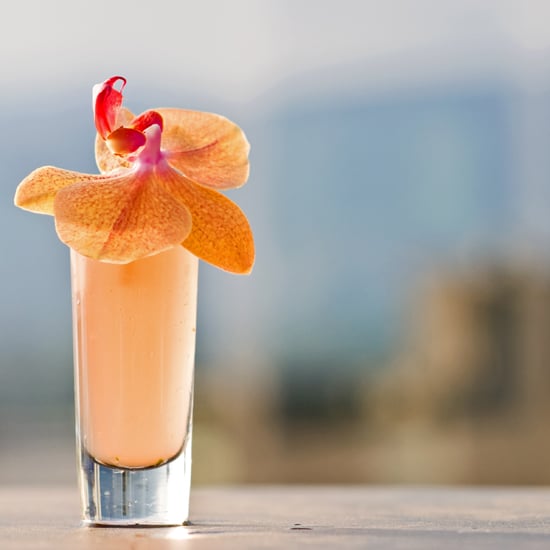 Tonight is sure to include tequila-induced debauchery as Cinco de Mayo ensues once again. But don't let all your extra cocktail party ingredients go to waste. After you're done gorging on guacamole and guzzling margaritas, use your leftovers to make these DIY beauty recipes. Become a morning-after mixologist and pull a Houdini on that hangover. Find out some of the skin care perks to your common cocktail sips and snacks when you read more.
Lime: Limes are a favorite mixed-drink garnish, but this fruit is high in citric acid, too. Boil the juice of one lime, a cup of whole milk, and a teaspoon of glycerin to create an overnight treatment. The acid from the lime (which is actually more nutrient-rich than lemon) will gently exfoliate and detox your skin while you sleep it off.
Vodka: Put that extra liquor to good use by stirring up a hydrating facial spritz with argan oil, fresh jasmine, and vodka.
Salt: Lips can get chapped and dry after a long night of sipping your favorite punch. Slough away dead skin with a mixture of margarita salt and honey. Rinse and top off with your favorite balm.
Avocado: Gather one avocado left over from your guacamole dip, an egg white from your arsenal of cocktail recipes, and honey. Mash it all together for a 15-minute hair mask that will enhance shine and moisturize.
Tomato: Chips and salsa can be unforgiving to your waistline, but your skin will love the beauty benefits of the latter. Combine tomato puree with three tablespoons of yogurt and a touch of sugar. Massage the antioxidant-rich scrub into your face, let dry on the skin for 10 minutes, and rinse to reveal a hangover-free facade.
Source: Flickr user Stewart and Front Page