ColourPop Golden State of Mind Palette
Oooh, ColourPop Is Coming Out With an All-Glitter Shadow Palette!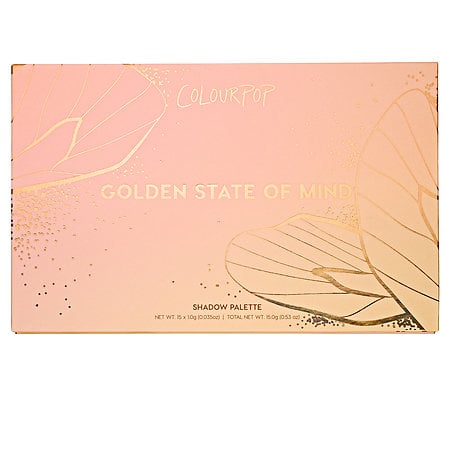 As lovely and versatile as matte shadows are, shimmer shadows are the ones that really take your eye makeup from 0 to 100. As we've seen with Rihanna's Fenty Beauty Galaxy all-shimmer palette, they're also extremely versatile. That's why we couldn't be more excited for the newest addition to ColourPop's ever-growing portfolio: the Golden State of Mind Shadow Palette ($26).
Inspired by the brand's home state of California, the Sephora-exclusive palette includes 15 highly pigmented powder shadows all with a glitter finish. Each of the shades is icy and cool-toned, ranging from Uptight, a rose gold, to Can't Stop, a champagne ivory, to Tinker Time, a gold with blue glitter. Needless to say, you'll be all set when the holiday parties roll around and you want your eyes to light up like a Christmas tree.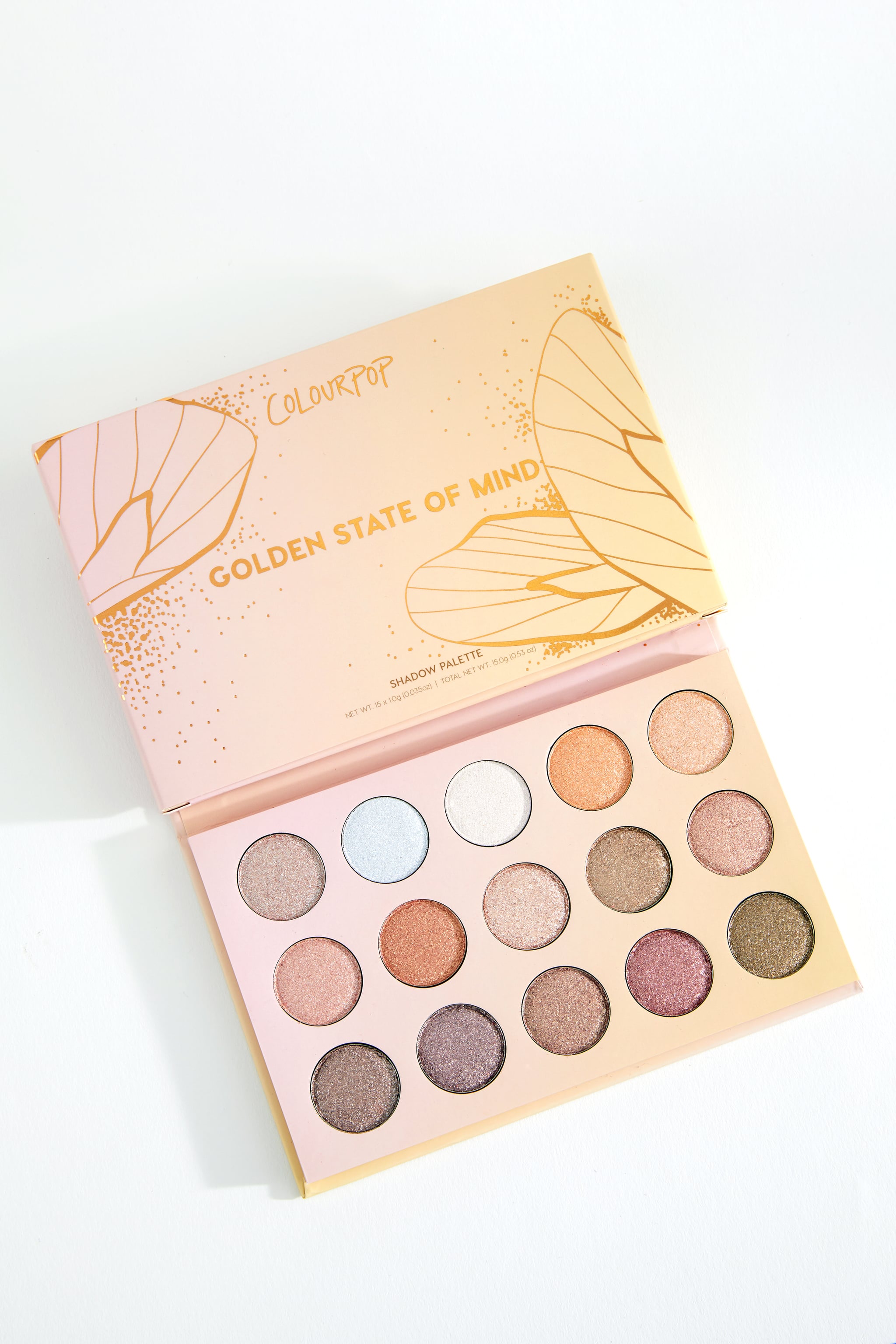 The palette comes out on Oct. 31 online and in select Sephora stores. This launch is part of a series of launches commemorating the first time ColourPop will physically be in a retailer since debuting in 2014 (remember all the hype around this announcement back in August?) For every day leading up to Oct. 31, there will be another new product reveal. So, stay tuned for more exciting news!