Couple's Massage Essay
I Learned a Lot About My Relationship After Getting a Couple's Massage With My Partner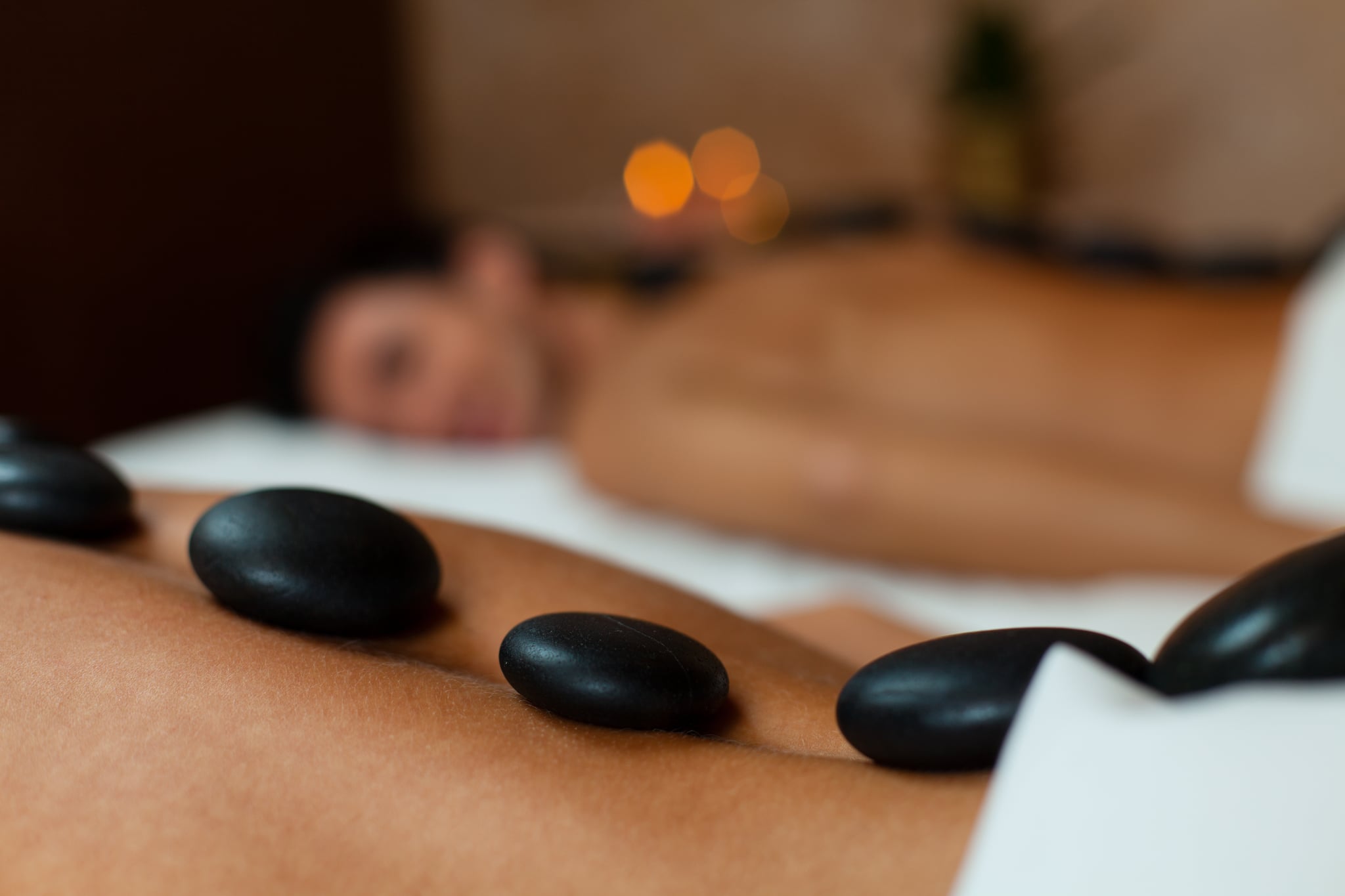 Despite the obvious barriers that come with a couple's massage — the silence, and the fact that we're face down with two strangers rubbing our bodies — the treatment somehow brought down a big one for my partner and me.
For Valentine's Day a few years ago, I booked a couple's massage for my partner Tom and me. Shortly after I got my confirmation from the spa, I thought, "Crap. What have I done?" It wasn't that I was apprehensive about it being the only thing that I'd gotten him for the holiday. (He would be happy if I didn't get him anything at all.) I was nervous after realizing that this would be the first time I shared an experience with him that married two of some of my most valued things: beauty and self care.
The Couple's Massage Experience
The day of the massage, I explained to the masseuse that it was Tom's first time getting a massage, and they thoroughly talked him through the process. We then stripped down to our underwear and crawled under our blankets, and let the professionals work their magic. For 90 minutes, Tom was tense — his shoulders gave it away — and I became tense just looking at him. As we talked about the experience, Tom told me that he enjoyed it. When I called him out on lying, he admitted that it was because the massage was something outside of his comfort zone that he needed more easing into. "I love that you did this," he said before suggesting we try again another time.
What We Learned as a Couple
While it's obvious that communication is important in any relationship, this experience opened up an outlet that was new for my partner and me. Though he may not have enjoyed the experience, it eliminated my fears (which were irrational, looking back on it now) of sharing my love of beauty with him — so much so that I started asking him to come to Korean spas with me (a spa that where visitors can enjoy traditional Korean beauty treatments, saunas, and pools — which he loved), and I began sharing my products with him (his new favorite is the "green goo" that calms his sunburn). Now, we have a full-blown skin routine together — granted, it's just me holding up tubes and jars, explaining to him what they are before slathering them onto his face.
Massages leave you vulnerable — that's a given — but this one made it possible for my partner and I to communicate through a love of beauty.