Covergirl Melting Pout Holographic Lip Color Review
I Tried Covergirl's New $8 Holographic Lip Gloss and OMG It's So Magical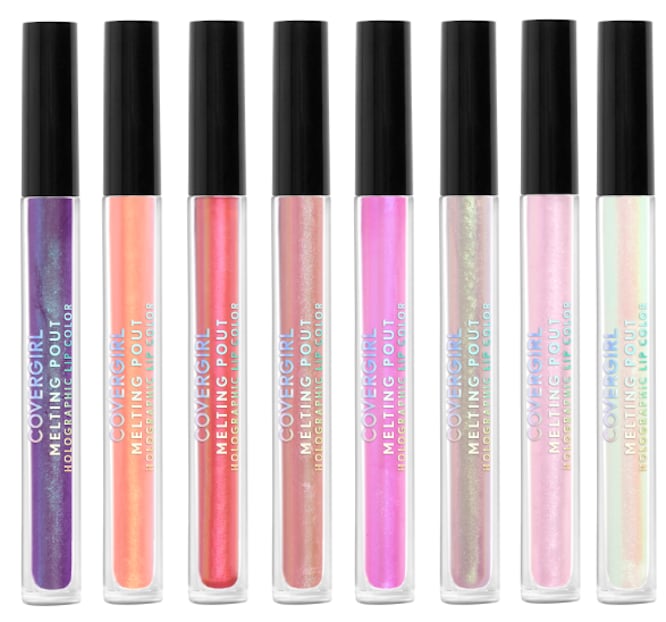 I'm a sucker for all things shimmery. That's why I freaked out when I learned about Covergirl's Melting Pout Holographic Lip Color ($8) — a new release from the brand. I immediately bought a tube in the color Unicorn Moment, a sheer shade that changes color in the light.
After swiping the gloss on, I was immediately impressed. It's smooth and creamy without being sticky. The holographic color constantly shifts from pink to purple to blue. The best part is that it moisturizes and conditions your lips while it's on.
If you're in the market for a new gloss, you should give this one a try. The playful hues make it perfect for summertime. Snag yourself a tube before they disappear from the shelves!