Source: POPSUGAR Photography / Lisette Mejia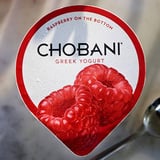 Isn't it time you treated yourself to something special? We partnered with Chobani® Greek Yogurt to highlight ways you can create an at-home spa day.
Don't wait until you've cleared your calendar and gone on vacation to treat yourself to a tranquil spa day — you can re-create the same experience in your own bathroom. With just a few items — and a calm state of mind — you can relax, unwind, and soak away the day's stressors.