Source: POPSUGAR Photography / Diggy Lloyd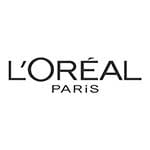 Gone are the days you only used your concealer to hide under-eye circles. Now your concealer is your best friend — it highlights, sculpts, primes, and defines your features. We've partnered with L'Oreal Paris to introduce the multifunctional Infallible Pro Glow Concealer and show you why it's the most versatile product in your makeup bag.
If there's one product in your beauty stash that truly deserves the title of MVP, it's concealer. Sure, you use it daily to cover up dark circles and blemishes, but we bet you'd never guess how versatile it can be. Between dabbing it on as an eye shadow primer and using it to contour (yes, really!), there are plenty of ways to take your trusty tube beyond just covering up discoloration and imperfections. With a lightweight, buildable, and longwear formula like the L'Oreal Paris Infallible Pro Glow Concealer, you can get away with using it a variety of unexpected ways — seven, to be exact. Read on to have your mind blown.